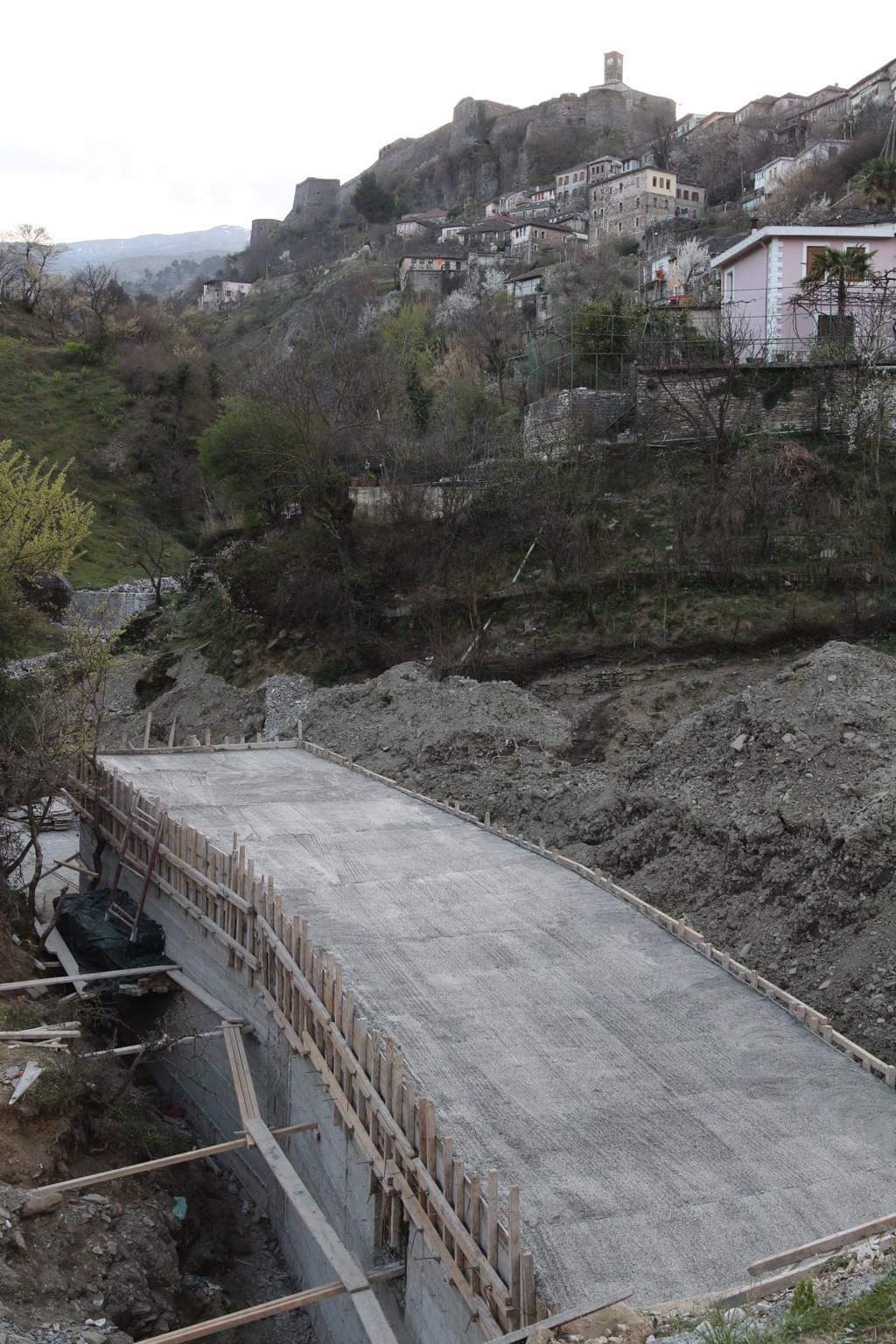 Two weeks after an open letter was sent to Prime Minister Edi Rama about the construction of a new road around the historic Gjirokaster castle, and attempts to find out more information have been futile.
The project is taking place in a valley behind the castle which is part of an area protected by Albanian law and UNESCO. Not only does it threaten the integrity of the castle, but it cuts through land that has been untouched for centuries, could hold potential archaeological significance, and includes four Ottoman-era bridges.
A plan to build the road several years ago was ditched because it was considered "risky" and "unfeasible" by Atelier4 and other stakeholders. But now, the project appears to be going ahead with new designers and construction companies.
Due to the area's protected status, the government is required to consult with UNESCO before starting work. The open letter, sent by Stephan Doempke, the former UNESCO/UNDP cultural heritage program coordinator in Albania and current chair of World Heritage Watch, a global network of 180 NGOs that monitor World Heritage Sites and reports to UNESCO, called for UNESCO to intervene.
The road project would not only risk the archaeological and historical significance of the area, but it would also risk Albania's relationship with UNESCO.
Exit contacted UNESCO to ask whether they gave permission for the works to go ahead, and what impact the project could have on Gjirokaster's status as a UNESCO World Heritage site. We also asked whether the topic would be on the agenda at the upcoming July World Heritage Committee meeting or whether UNESCO had the power to call for the work to stop in the meantime.
Despite contacting various individuals on two occasions, no acknowledgment or response has been forthcoming.
Socialist Party candidate for Gjirokaster and ex-Minister of Culture Mirela Kumbaro claimed that the project was being financed by the World Bank.
Exit contacted the World Bank who said that "the World Bank is financing the mobility plan for the historical center area, and the plan is still under preparation". They added, "the simple answer to your question is that the World Bank is not financing the Gjirrokaster bypass."
Kumbaro has not responded to any questions on the matter which were sent via several different official channels on several different occasions.
Exit then contacted the Municipality of Gjirokaster with questions on who is funding the project, its value, and whether they consulted UNESCO on the project prior to it starting. They are yet to respond.
Meanwhile, work is continuing on the road, putting at risk the historical and heritage value of the area, and the city's status with UNESCO.