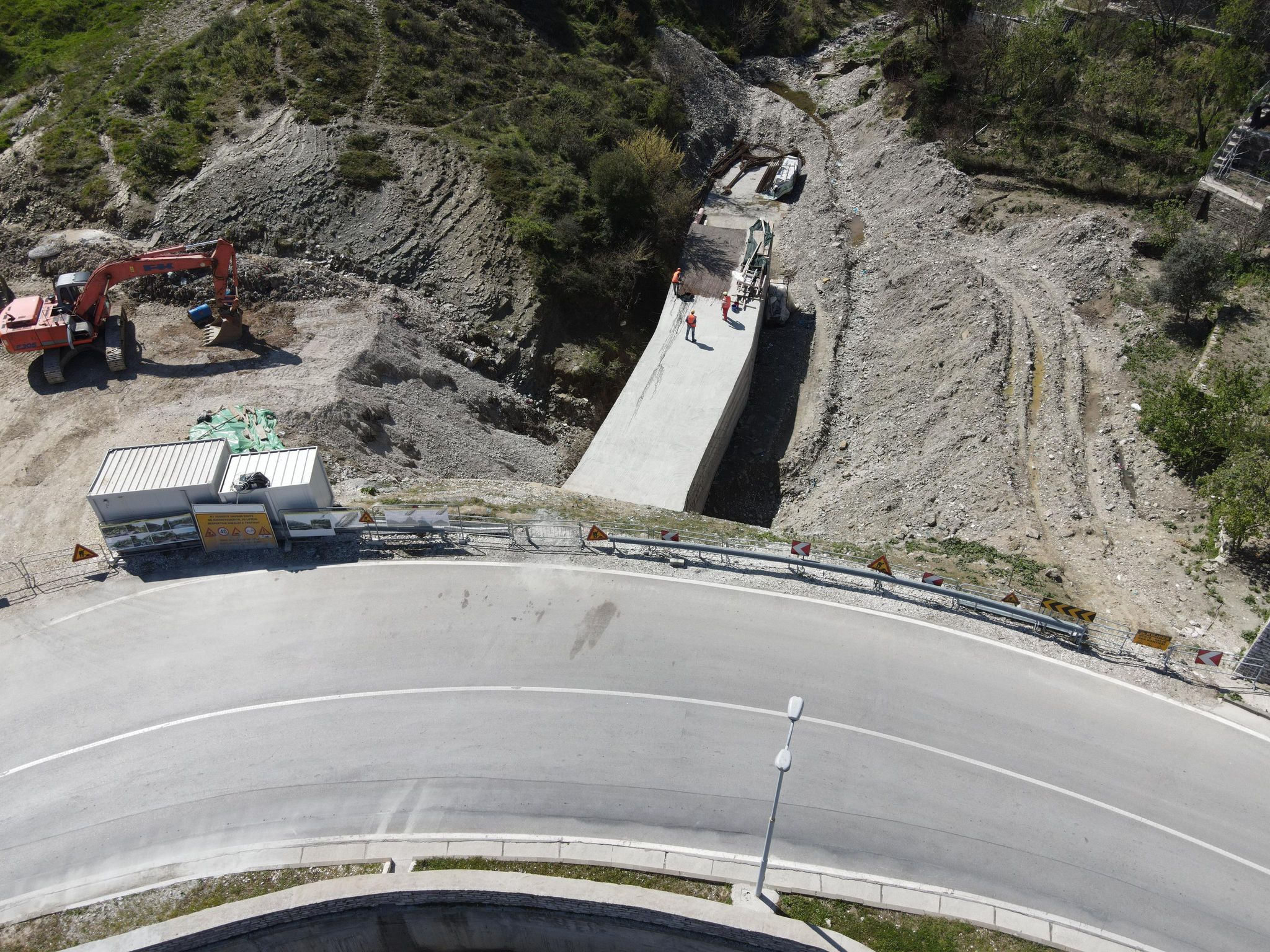 UNESCO has sent questions to the Albanian government regarding the ongoing work on the Gjirokaster bypass that is taking place in a UNESCO protected area, but has not yet received a response.
Gjiokaster is a World Heritage Site and as such, any work carried out in the area must be considered and agreed to with UNESCO. Answering questions sent by Exit, they said they received information from "civil society" on the current work, suggesting that the government did not fulfill their obligations as required.
Mechtild Rössler, Director of the UNESCO World Heritage Centre told Exit:
"The World Heritage Centre received third-party information about the project on 9 March 2021. WHC has contacted the State Party of Albania to verify the information received. No response yet."
In 2020, the Heritage Center noted that "the Gjirokaster Bypass project has been suspended and also requests the State Party to keep the World Heritage Centre informed on such projects."
The Albanian government replied that they would "keep the World Heritage Centre informed on major project proposals within the World Heritage Site and Buffer Zone."
The timeline of the project suggests that when they made this statement, they had already announced the work would commence but had failed to inform UNESCO.
UNESCO will meet in July to discuss the matter and could "adopt a decision requesting the State Party to halt the works until a Heritage Impact Assessment is conducted to assess the potential impact".
They confirmed that both Berat and Gjirokaster are on the agenda. Discussions will include decisions and recommendations to ensure the state of conservation of the World Heritage property.
Work is currently underway behind the castle to construct a road through an area that is protected under Albanian law, and by UNESCO. It includes land that hasn't been disturbed for centuries and a total of four Ottoman bridges. The project was previously shelved for being "risky" and "unfeasible" and for potential damage it could cause to the integrity of the castle.
Former Minister of Culture and candidate for Girokaster Mirela Kumbaro claimed the project was being financed by the World Bank, something the World Bank has denied. Questions to Kumbaro and the Municipality of Gjirokaster on funding and whether UNESCO were contacted remain unanswered.