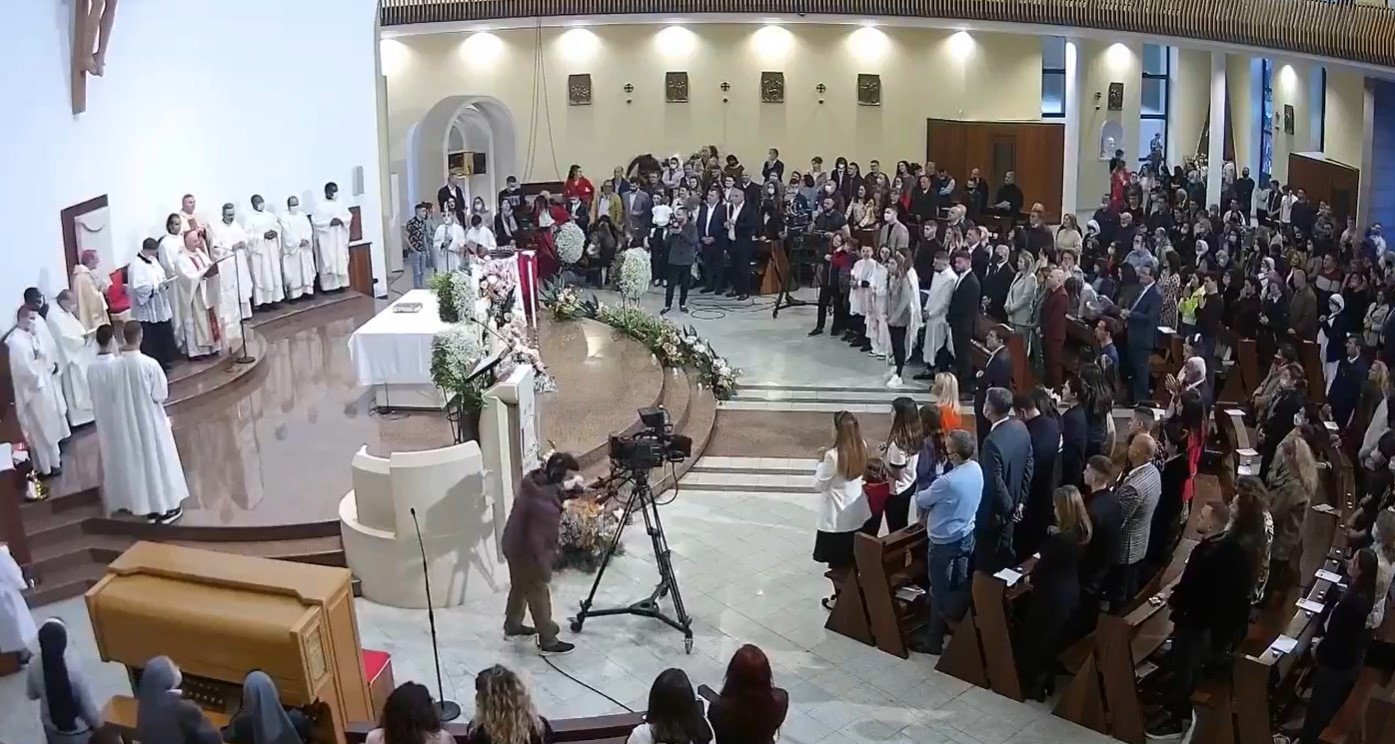 Christian Catholics in Albania are celebrating Easter for a second year amidst the coronavirus pandemic.
"Christ is risen, happy Easter!" Catholics all around Albania are wishing each-other on Easter Sunday. It marks the resurrection of Jesus Christ three days after he was crucified on Good Friday, symbolizing His defeat over death and triumph of life.
In the mass held on Easter eve on Saturday at the Saint Paul cathedral in Tirana, Archbishop of Tirana and Durres Monsignor George Frendo urged the hundreds of faithful present and all people to refrain from hate and embrace love.
He called on Albanians to exercise their right and duty to vote freely by electing dignified representatives who will contribute to the common good.
According to a 2011 census, 10 percent of Albanians are Catholic Christians.
Participation in last year's masses in churches was not allowed due to pandemic restrictions but this year's restrictions appeared more lax as hundreds of people attended masses across the country.