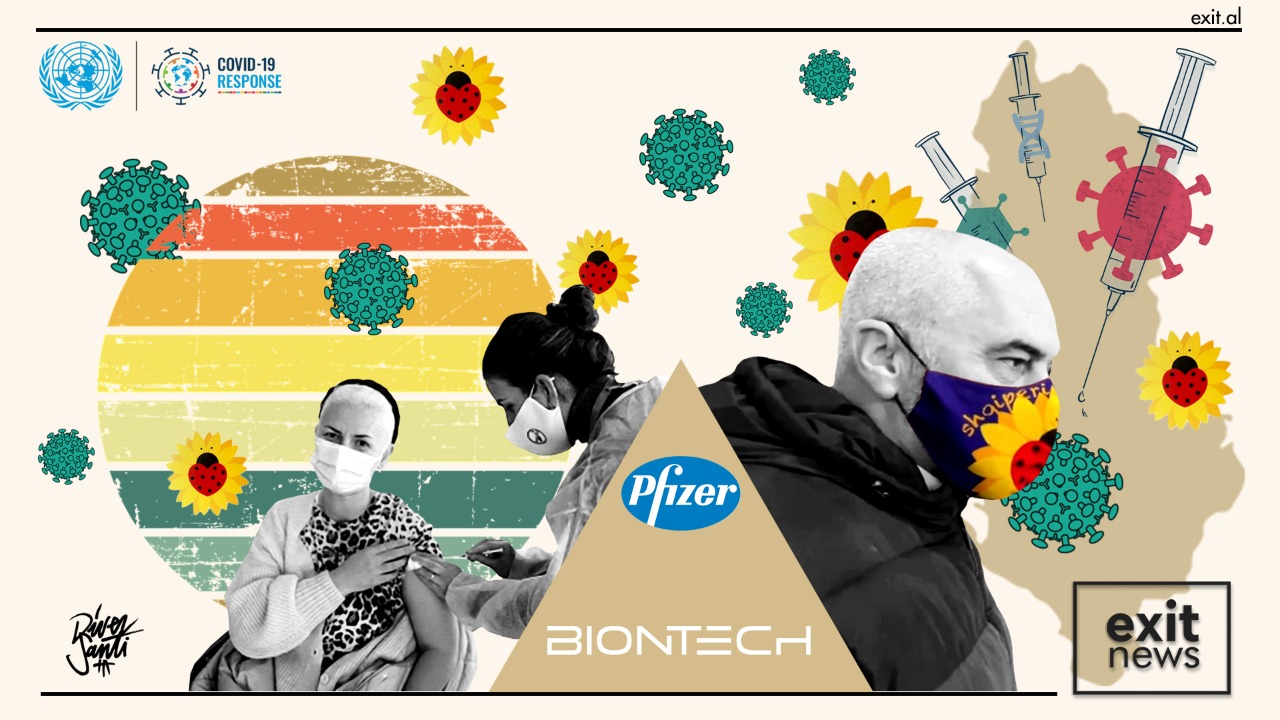 Albania received 22,230 doses of the Pfizer vaccine on Monday, bringing the total number to up to 300,000 including AstraZeneca, Sputnik V and Sinovac doses.
Prime Minister Edi Rama said they will be administered in the next two weeks, and praised his government's work in becoming one of the leading countries in Europe as per vaccination speed in the last week.
Albania administered about 150 thousand vaccines in the last week, nearly three times the number of doses it used in the last three months. The speeding up came one month ahead of the April 25 elections, and after it purchased 190 thousand Sinovac doses from Turkey.
The speed of vaccination since January was kept low, with only half of the supply of about 100 thousand doses administered before the launch of the electoral campaign in late March.
Vaccination against COVID-19 and earthquake reconstruction are among the main platforms on which Rama is asking for a third term in office.
Rama has promised to have 500,000 people vaccinated before June, while 200,000 were reported to have received at least one dose of one of the vaccines until April 5.
Another batch of 50 thousand Sputnik V vaccine doses is expected to arrive from an undisclosed country in the next 10 days.
It remains to be seen whether the Albanian government will use last night's batch of Pfizer vaccines for Kosovo teachers. The government there first accepted an offer from Albania to have vaccines offered for their medical staff given to teachers instead, when it was clear that what had remained were only Sinovac doses. 
The Kosovo government declined the offer to use the Chinese brand, citing geopolitical and safety issues. It added that the Albanian government had promised them Pfizer or AstraZeneca vaccines when they became available.