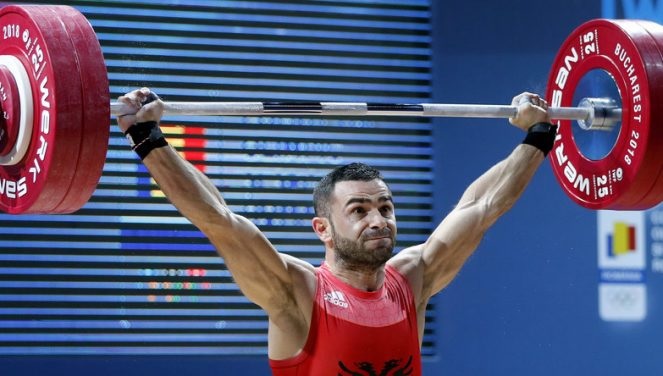 Albanian weightlifter Briken Calja won two bronze medals and one silver medal at the European Weightlifting Championships this week.
He was ranked third overall, lifting 336 kg in total.
Calja failed in the first test with 183 kg while in the second round he managed to lift 184 kg, winning him the silver medal.
While in the detachment style Calja lifted 152 kg and was ranked fourth.
The athlete was born in 1990 in Elbasan and competes in the 73kg category since 2018. He competed for the 2012 Summer Olympics, finishing 9th in his weight class after lifting a total of 320kg. He then took part in the 2016 Summer Olympics in the 69kg category, finishing in 5th place after lifting 326kg. He became European Champion in the European Weight Lifting Championship in 2018, held in Bucharest.