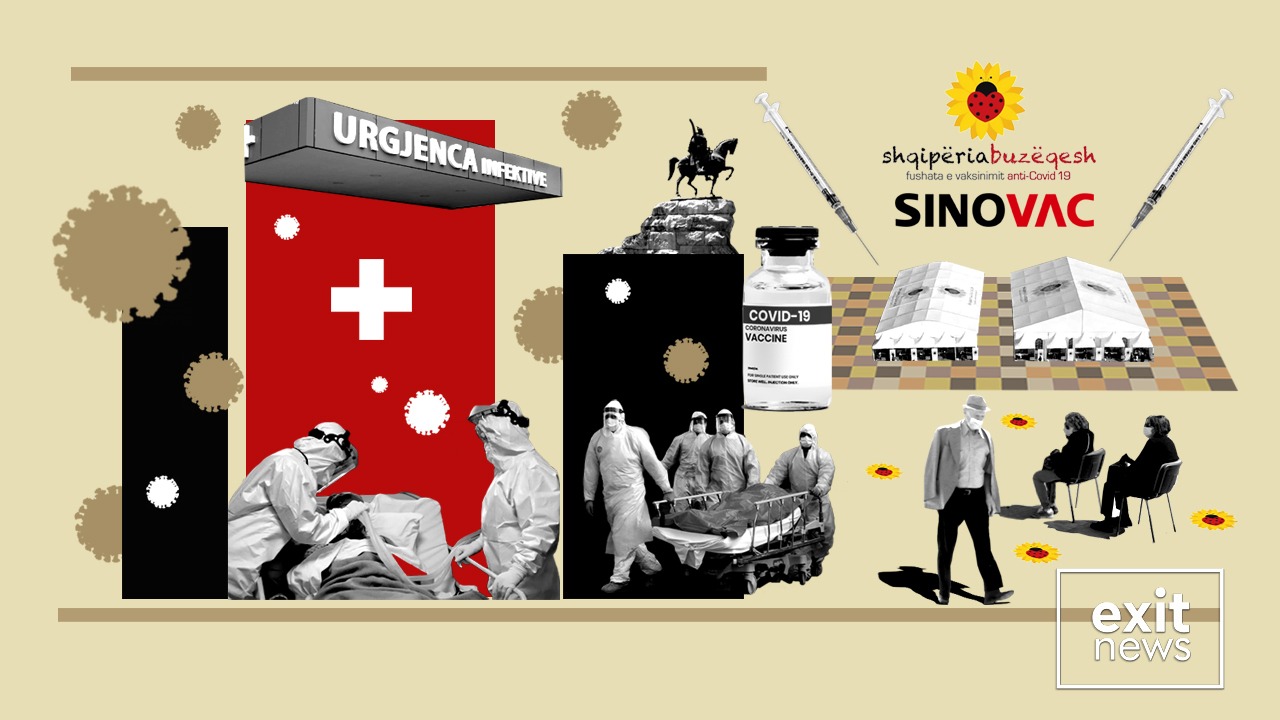 Albania received 100,000 Sinovac vaccine doses from Turkey on Thursday. The total supply received by Albanian has surpassed 400,000, including supplies from Pfizer, AstraZeneca and Sputnik V; nearly 300,000 doses are of Sinovac vaccine form Turkey.
They arrived one day late due to suspension of work by air traffic controllers on Wednesday.
Three ministers received the supplies at the airport, and praised Prime Minister Edi Rama for making it possible despite alleged attempts by his opponents to stop the vaccination campaign in Albania.
Yesterday, Rama accused President Meta and an opposition MP of attempting to stage a coup d'etat against him by agitating air traffic controllers to strike. Part of their alleged objective was to block the arrival of vaccines, according to the prime minister.
Today, dozens of air traffic controllers were detained and three were arrested, and the government brought in Turkish ones to replace them.
Albania expects to get 50,000 Sputnik V vaccine doses next week,
Rama has turned the vaccination campaign into one of the main pillars of his party's electoral campaign for the April 25 general elections. He has promised to inoculate 500 thousand people before June. Over 200,000 have received at least one vaccine shot so far.