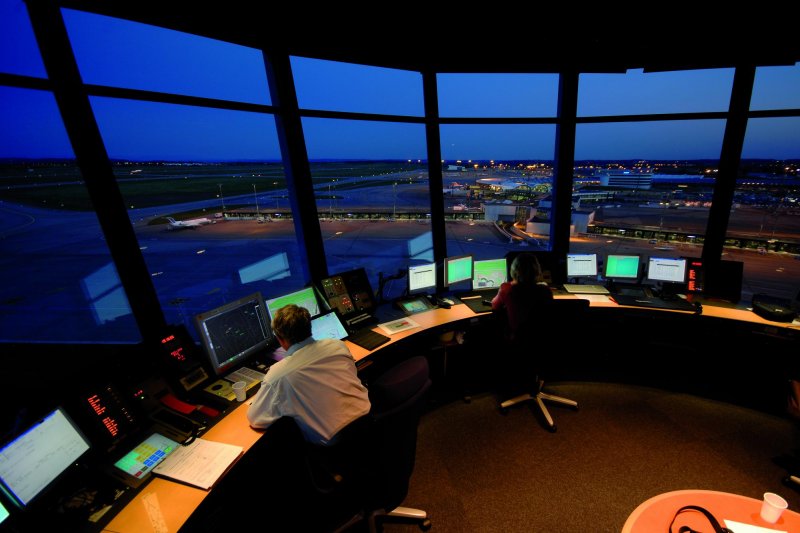 European air traffic controllers have called on the Albanian government to "immediately" set free their arrested colleagues.
In a press statement from Brussels on Thursday, the Air Traffic Controllers European Unions Coordination (ATCEUC) said they were "horrified" by the latest events in Albania.
"In a country which aspires to become member of the EU it is unacceptable that essential, safety critical workers could be fired and eventually arrested simply for performing their duties in accordance with EU regulations or for airing their concerns publicly when their employer refused to listen to or engage with them, an employer that is ultimately responsible for the safety of the passengers travelling through Albanian skies," the statement read.
It comes after the Albanian government detained 28 air traffic controllers on Thursday. Three of them were arrested and the rest were set free in later hours.
They suspended their work on Wednesday following the alleged firing of some of their colleagues who had reported high stress levels due to the decrease of salaries. Air traffic controllers claim that for 10 months the government refused to hear their concerns, but the government says their issue should be solved within Albcontrol, the public company led by a board assigned by the government.
"Albcontrol has unilaterally reduced the salaries of their employees by up to 70% without consulting or even talking to the Unions which represent their workers. Albcontrol has refused every request from the Unions to negotiate a responsible, collective agreement to resolve this crisis, a position which has put its employees under enormous additional stress in the midst of a global crisis," ATCEUC stated.
They added that the Albanian government's threats and arrests were "reminiscent of a dark stalinist past".
ATCEUC called on the EU institutions to use their influence on the Albanian government to have their colleagues released immediately.
Flights resumed in Albania today, following a one-day hiatus.