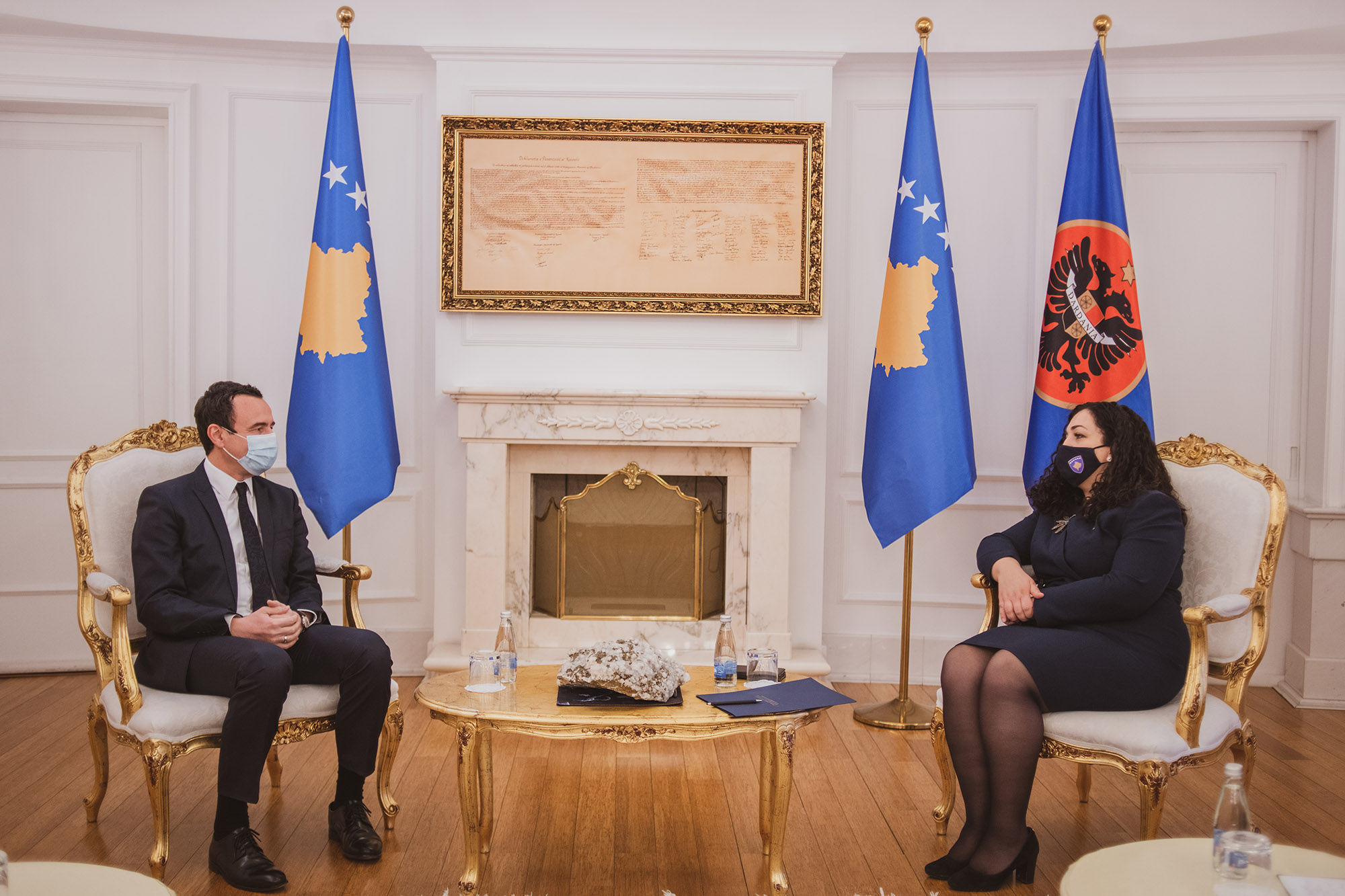 Dialogue with Serbia will be led by the Prime Minister of Kosovo, Albin Kurti, consulting with the President, Vjosa Osmani.
This was stated by the spokesperson of the government, Perparim Kryeziu for Radio Free Europe, by pointing out that there is a decision of the Constitutional Court in 2019 that makes clear the fact that it is within the government's competencies to deal with the dialogue process.
"Of course, the Prime Minister will do this by consulting and coordinating with the President and building a national and state consensus regarding dialogue. The Prime Minister has already stated several times that he will seek consensus and debate with the opposition on capital issues for the country and dialogue with Serbia is among the main issues where consensus will be sought," Kryeziu said.
After the election of Vjosa Osmani as the President of Kosovo, western partners insisted on the dialogue with Serbia in Brussels to begin.
On Wednesday Osmani held a meeting with Kurti and other governmental officials, where they discussed establishing joint coordinating mechanisms on foreign policy.
"President Osmani and Prime Minister Kurti agreed on regular institutional coordination between key institutions of the Republic of Kosovo in achieving common goals related to strengthening international subjectivity and national security," reads the announcement of Osmani's office issued after the meeting.
Kurti has previously highlighted the necessity for the dialogue to be based on principles and focus on the content of the possible deal between the two countries, instead of the rush to reach an agreement.
Both Kurti and Osmani are committed to a "principled dialogue".
While presenting his governing cabinet before it was voted, Kurti said that the issue of missing persons from the war will be a priority for the government in the dialogue with Serbia.
"We have 1,640 missing persons […] No progress can be made in any other area if there is no progress in this one," Kurti stated.
After meeting the European Union special envoy for Prishtina-Belgrade talks on the normalization of relations Miroslav Lajcak on March 1, Kurti stated that he is not against the dialogue, but he is for a "constructive" one.