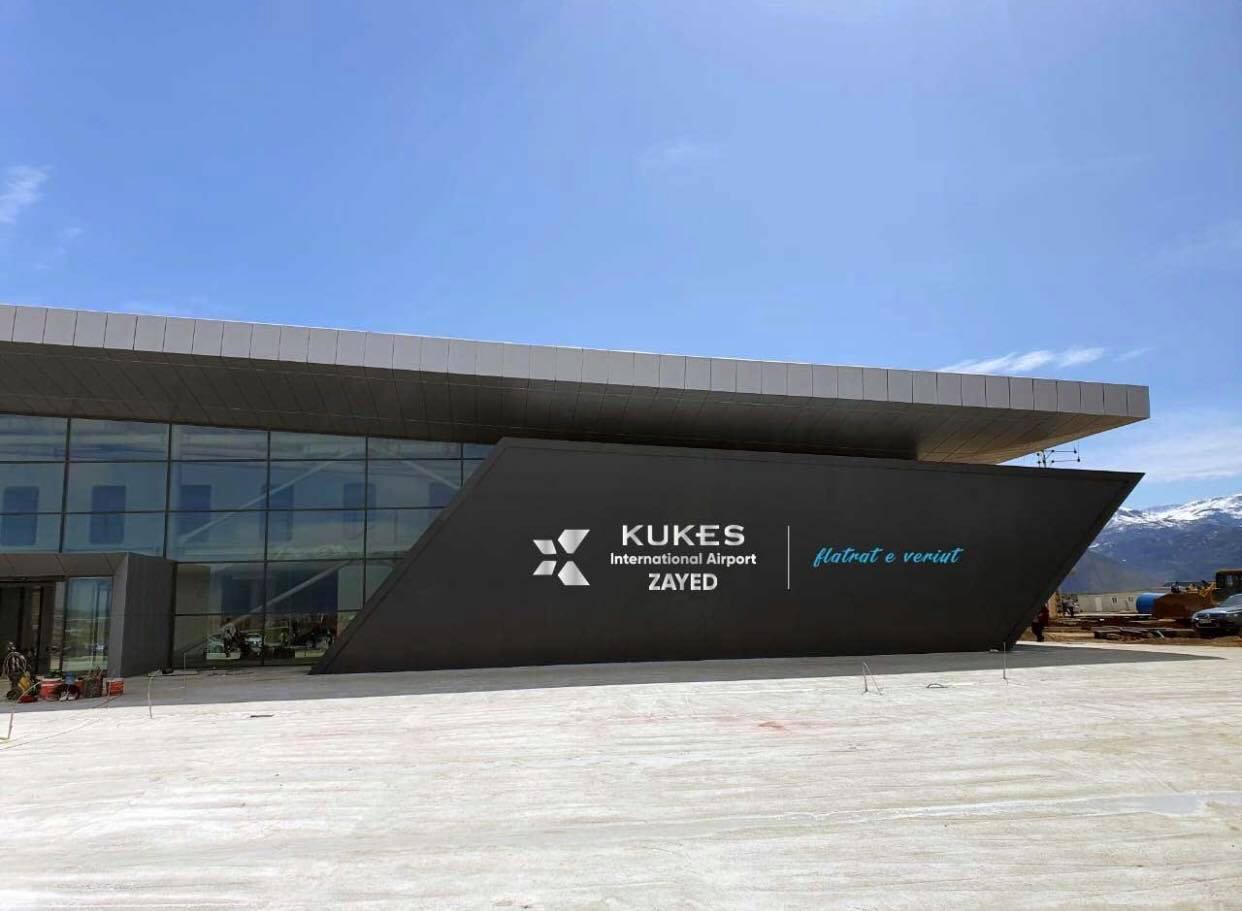 The Albanian government has announced it will launch operations in the Kukes International Airport Zayed on April 18, one week ahead of general elections in the country.
Minister of Transport Belinda Balluku broke the news to Socialist Party supporters during a rally yesterday in Tirana.
Prime Minister Edi Rama also posted a picture of the airport building on the same day, and called on Albanians in London to get ready for the first flight to bring them home to Kukes.
The city of Kukes is proverbially known in Albania for the relatively high number of emigrants who reside in London. 
As repeatedly promised by Rama during the last year, the first flight to the Kukes airport will be from London.
Minister Balluku said yesterday that construction works at the airport will be completed within a few days, on time for the landing.
One day after Rama and Balluku announced the first London-Kukes flight, the Committee of Experts overseeing the pandemic in Albania today recommended the government to resume flights with the UK, after their positive assessment of the COVID-19 situation in the UK.
"Taking into account the significant improvement of the epidemic situation in the United Kingdom, a country which has had an exemplary performance in terms of vaccination, also reflected in the significant decline in hospitalization and fatalities, [the Committee of Experts] has proposed the resumption of flights with this country," Minister of Health Ogerta Manastirliu announced on Sunday.
Rama claims the Committee of Experts is an independent body, whose recommendations turn into government policy. It is headed by a deputy minister of health.
On Sunday, the committee also approved a government request to reduce curfew hours due to the month of Ramadan, valid until election day.
Minister Balluku announced that the first flight operated by Air Albania and will land in Kukës with 132 passengers. It remains unclear whether the airport will be approved by international agencies until next week, or whether such approval will be necessary at all for this first flight one week ahead of elections.