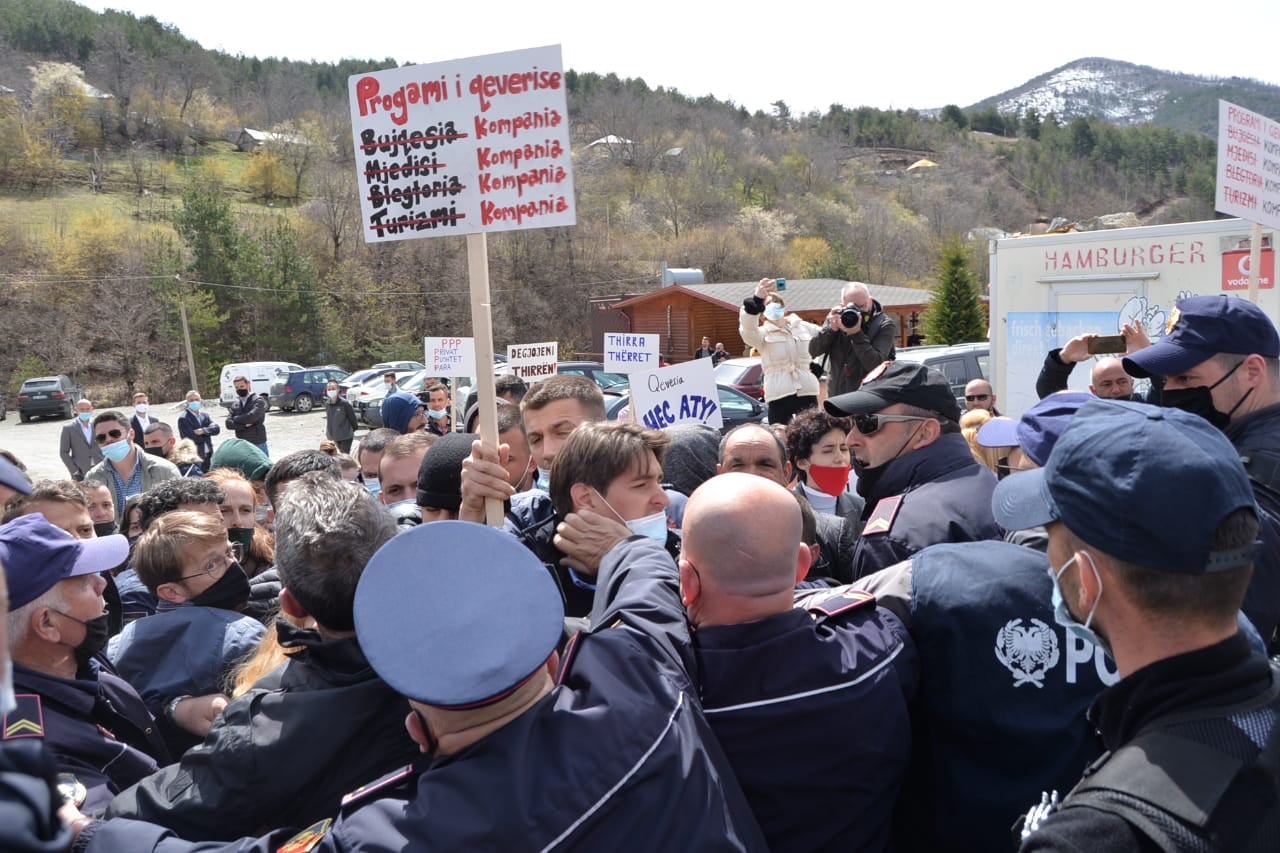 The Albanian police detained 34 people protesting in a village in the north of the country against the construction of a hydropower plant (HPP) and a water factory on Sunday. Four of them were arrested and are expected to face charges for protesting illegally, while the rest were released the next day.
The protest was supported by the Vetevendosje activists in Albania, a branch of the political party that currently rules Kosovo.
The protest took place in the Thirre village around noon on Sunday. Villagers and activists have repeatedly opposed the construction of the HPP there.
They accuse the private company of having forged their signatures to secure the necessary government permits for the construction. Their claims are currently being reviewed by prosecutors but residents are concerned that the company is pushing for the delay of the trial so it can achieve 51 percent of the construction, and thus avoid the trial for good due to an alleged legal provision foreseeing this. 
Following their protest in front of the construction sites, protesters moved to the national road connecting Albania with Kosovo. They occupied the road for a few minutes and blocked the traffic.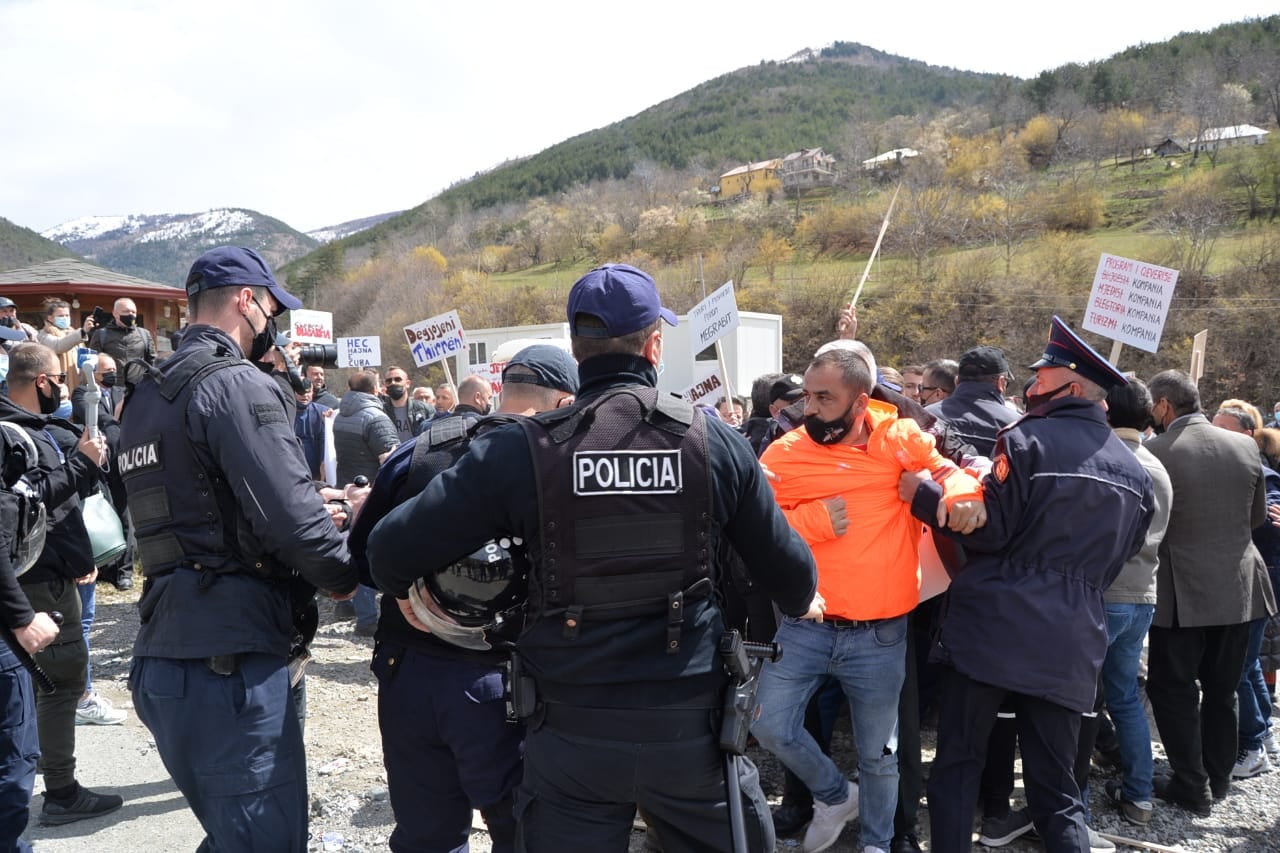 Police intervened and detained 34 of them, several from Kosovo. Independent MP candidate from Vetevendosje, Iliaz Shehu also participated in the protest but was not detained. Vetevendosje activists claimed he was hit by police during the scuffles.
The rest of protesters then gathered in front of the police station and demanded the release of those detained.
On Monday, the police announced they had released 30 people and arrested 4, of which 3 are from Kosovo.
The residents of the villages of Mirdita held a civil protest against the occupation of the Thirre River by small private hydropower plants, which according to them are destroying the environment and the ecosystem.  
The construction of HPP in Albania is affecting rivers and people who live there by depopulating entire areas by residents, they say.