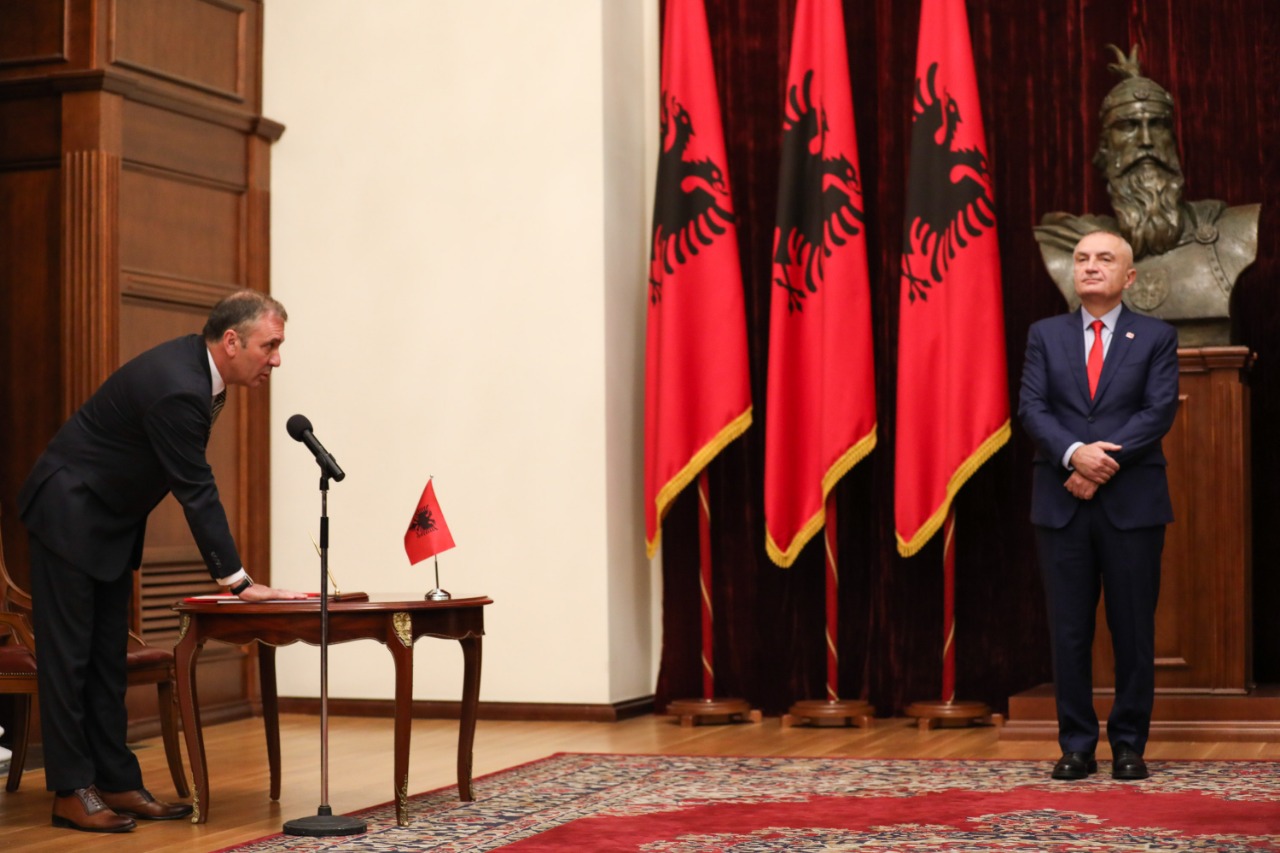 Albanian President Ilir Meta has urged the Special Prosecution against Organized Crime to launch a "swift investigation" into allegations that the ruling Socialist Party (PS) "stole and abused" voters' personal data from public institutions to use during the electoral campaign.
Speaking to journalists on Monday, Meta condemned in harsh terms the alleged use by the PS of data protected by law for purposes of party objectives.
In a letter sent to SPAK, the President's Office called on the prosecution to take immediate steps not only in launching an investigation, seizing the evidence of the alleged illegal activity, but also to stop the abuse with the personal data by the ruling party.
"The President assesses that, in such a situation, launching an investigation into the case is not enough, but through concrete proactive actions SPAK should prevent and investigate any activity that violates the right to free and fair elections, and above all to restore citizens' trust in the functioning of justice institutions and their independence, and punishment of repeat offenders," the letter stated.
On Sunday, Lapsi.al alleged that the PS has illegally obtained the personal data of all voters in Tirana, and is using it for purposes of April 25 elections.
It said they received an electronic file currently used by the PS, containing all information of roughly 910 thousand Tirana residents aged 19 to 99, with personal data found only with state institutions that are obliged by law to guarantee their privacy.
It further alleged that a team employed by the PS uses this data daily, in an office provided within the party building in central Tirana.
In that they claimed were the screenshots of the electronic file, Lapsi claimed the personal data includes: ID data, phone number, employer, voting center, whether the person is an emigrant and in what country, whether he/she is a PS supporter or of any other party. In addition, the party has allegedly assigned a person to check on every voter in the list regarding updates on the above information.
The opposition Democratic Party said they will file a report with the special prosecution to investigate the matter.
General Secretary of the Socialist Party, Taulant Balla denied the allegations on Sunday, saying that the data was obtained by going door-to-door and meeting with every person.
Read more: Ruling Party Illegally Obtained Albanian Voters' Personal Data, Media Alleges