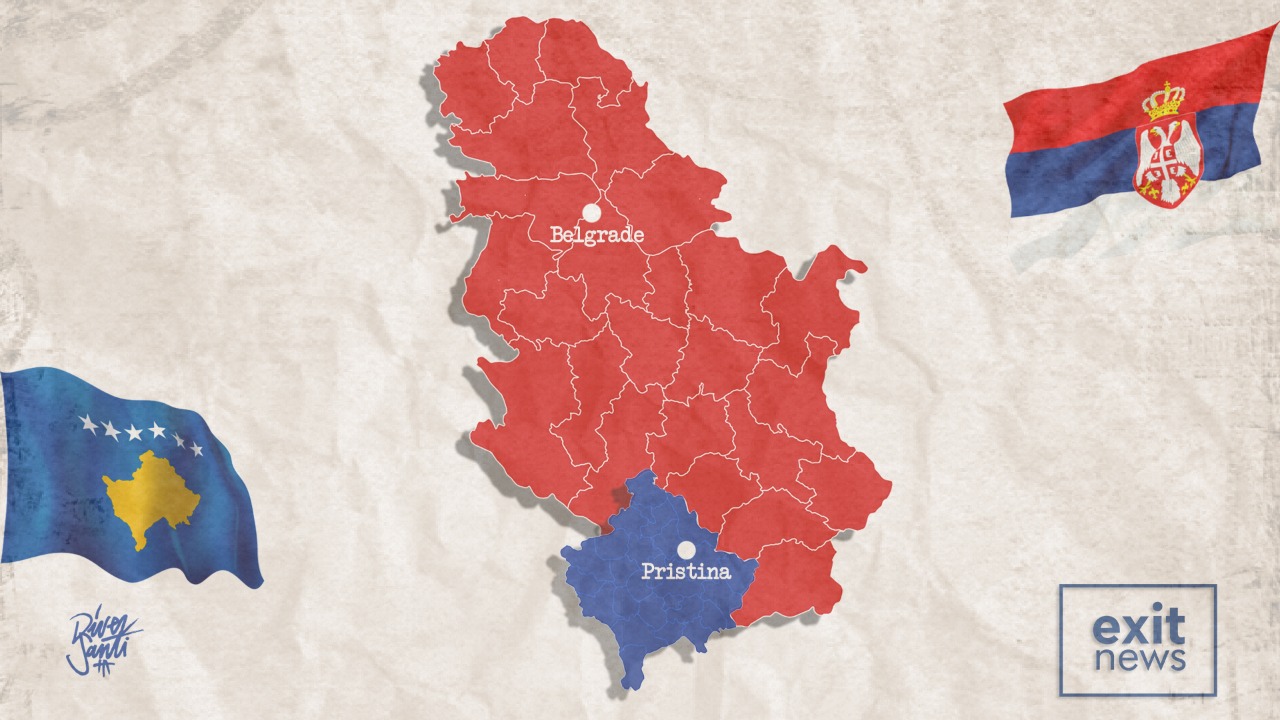 In the northern Serb-majority municipalities of Kosovo, citizens continue to use license plates with the acronym "KM" (Kosovska Mitrovica), which were issued by the state of Serbia.
Radio Free Europe has reported that Kosovo Police officials say they do not have any orders from the country's political authorities to stop the circulation of vehicles with these "illegal" license plates.
According to the Agreement on Free Movement between Kosovo and Serbia reached in Brussels in 2011, "all owners of vehicles residing in Kosovo will use license plates 'RKS' (Republic of Kosovo) or 'KS' (Kosovo)".
This meant that Kosovo Serbs would no longer use license plates issued by the Serbian Ministry of Internal Affairs.
However, despite this point of the agreement, license plates issued by the Serbian state with the acronym of Kosovo's city of Mitrovica, have continued to be used in the northern towns of the country.
In 2016, another agreement was reached in Brussels, on the reciprocity of vehicle license plates between Kosovo and Serbia and the removal from use of those "prova" [probation] which were unilaterally applied by the Serbian side since 2011.
Through this reciprocity, it would not be required that the license plates of vehicles from Kosovo be replaced with "probation" ones when entering the territory of Serbia.
Former Minister for Dialogue and leader of the Kosovo negotiating team in talks with Serbia at the time of signing the Free Movement Agreement, Edita Tahiri blames the Ministry of Internal Affairs for non-implementation of this agreement.
"This has always been an obligation of the Ministry of Internal Affairs […] while you mention that these license plates can still be found in the north or cross the border with them, then here we are dealing with the failure of the Ministry of Interior of Kosovo, but also of the border authorities, which should never allow the possibility of such an illegal circulation," Edita Tahiri told Radio Free Europe.
Meanwhile, it is not yet known whether the newly elected government headed by Prime Minister Albin Kurti will address this issue soon.