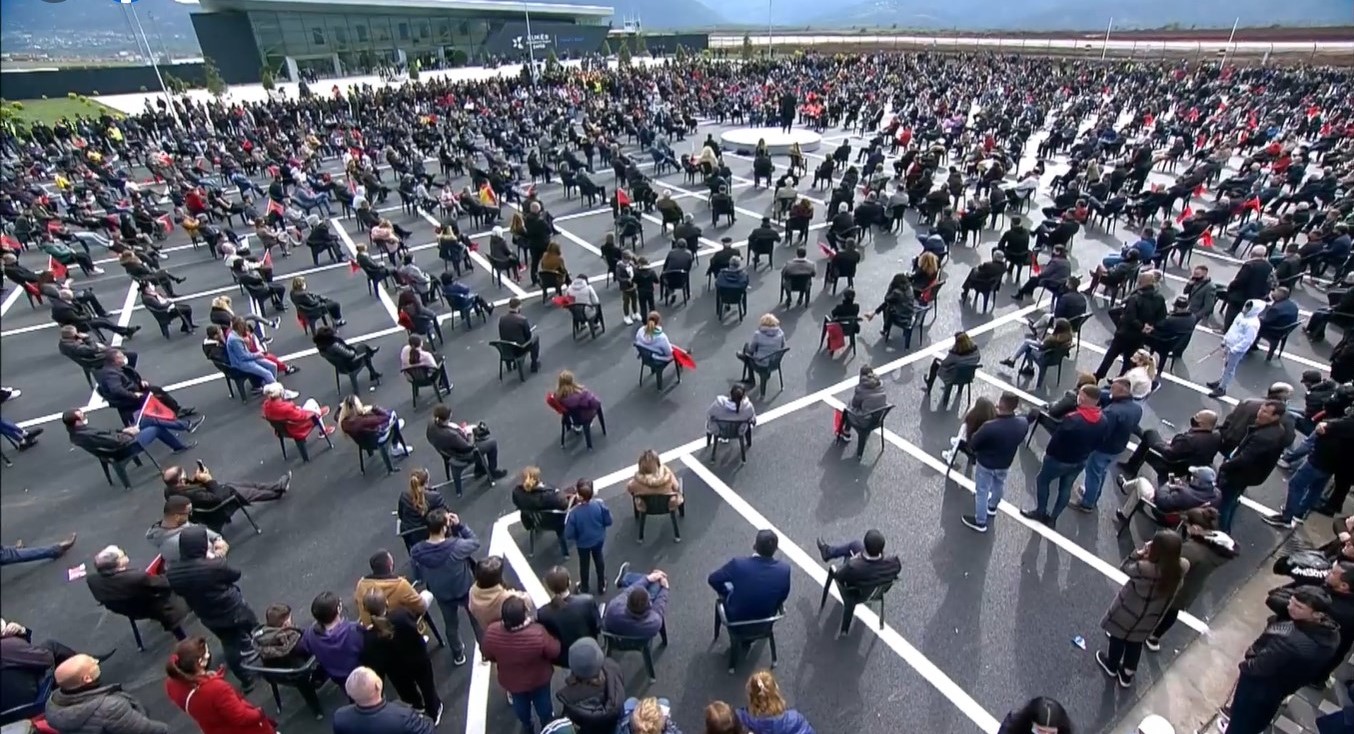 Prime Minister Edi Rama took the first flight from Tirana to the new Kukes International Airport Zayed on Sunday, 150km far from the capital.
The launching of the airport operations was done one week ahead of general elections in the country.
Rama had promised to have the first London-Kukes flight before elections, but today's Air Albania flight landed in Tirana first, where Rama boarded it, and then flew to Kukes.
He was welcomed by hundreds of Socialist Party supporters at the new airport. In the electoral rally held on the occasion, the Prime Minister said the airport will be able to start international operations in "50-60 days". He claimed that "all airports first start operation as local ones".
Minister of Transport Belinda Balluku said that the private company that built the airport will get in touch with airline companies, which will be able to use the airport starting from June 17.
She added that direct connections from Kukes will include Germany, Switzerland and Great Britain but didn't clarify what airline companies have decided to establish connections with Kukes. Rama said there is a big interest by international airlines to start flights with Kukes. No details were given what companies have expressed interest.
Last week, the Committee of Experts overseeing the pandemic recommended the government to resume flights with the UK, after their positive assessment of the COVID-19 situation there. Immediately after, the government announced it was allowing flights from the UK after a 4-month ban, adding that the first flight from London to Kukes would take place on April 18.
The flight was expected to bring to their home city 132 UK residents, according to Balluku's announcement last week, but less that 40 passengers appeared on the flight from Tirana to Kukes on Sunday.
It remains unclear whether construction works at the airport are completed, and whether the airport has been certified nationally to launch operations.
Read more: Management of Kukës Airport Awarded to Consortium With No Experience