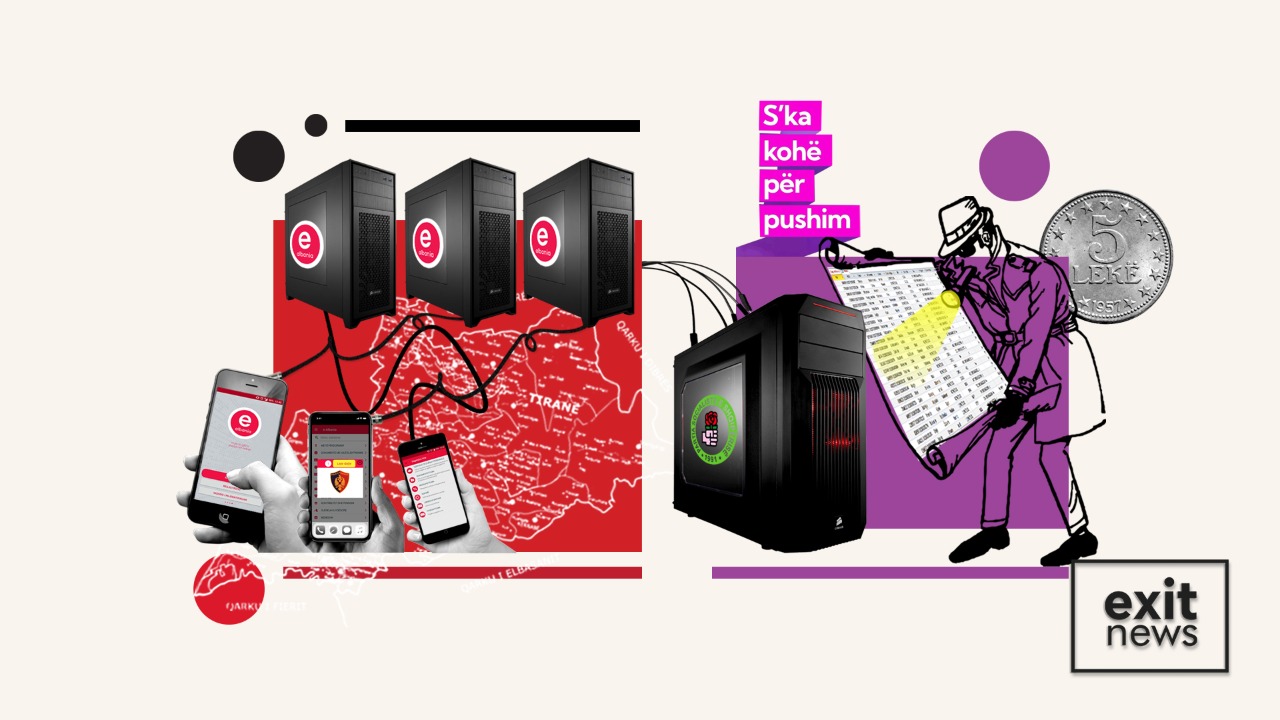 Data processed by BIRN has revealed that the Socialist Party had designated more than 9000 "Patrons" or spies, for Tirana alone.
The Patronage system means that the party appoints low-level party members to monitor and observe specific individuals they are assigned. The individual is not aware of who their Patron is or that they are tasked with observing them. The Patron then reports back to the party on their political beliefs, who they may have voted for in the past, and other information such as observations of their family unit, job, religion, disabilities, sexual preference, and even used racial slurs.
Some made reference to the TIMS system which is a highly confidential system used by the State Police. The information included when they last visited Albania and. if they had emigrated.
The data is then inputted into a database that includes the individual's name, ID number, phone number, father's name, place of work, and other information. The 910,06 individuals on the list are all eligible voters and residents of the Tirana district.
Some 70,000 of the people on the list, have notes next to their name with information from their Patron.
This database was leaked to the media just over a week ago, sending shockwaves through the country.
From analyzing the database, BIRN found that many of the "army" off Patrons were employees of the administration, Municipality, Armed Forces, and Police. the latter two are prohibited by law from engaging in active politics.
Amongst the Patrons were 300 Municipality of Tirana staff, 190 Municipality of Kavaja staff, and 60 Municipality of Kamza staff. There were 30 employed by the Parks and Recreation Agency, and 30 in the General Directorate of Local Taxes.
Albcontrol, the company at the center of the recent air traffic controllers protest, had 11 patrons. Albanian Post had 100.
Even more concerningly, NAIS, the Civil Registry where the data is allegedly leaked from has at least nine patrons.
Other state-owned companies had more than 250 patrons employed there.
State schools and kindergartens as well as the education directorate totaled hundreds of workers.
Several dozen patrons were identified as working in the Armed Forces, Republic Guard, and State Police. At least seven work at the Police Directorate and another six at the General Directorate of Police. Four are employed in the Traffic Police, 15 at the Ministry of Interior, and nine at the Border and Immigration Police.
29 patrons were found to be working in the military. It is illegal for anyone in the armed forces to work on the electoral campaign of a political party.
During communism, a network of spies commandeered by the community party totaled around 14,000 across the country with a population (at the time) of 2.5 million. In 2021, the direct descendant of the communist party, the Socialist Party has surpassed that record with 9000 in Tirana alone.