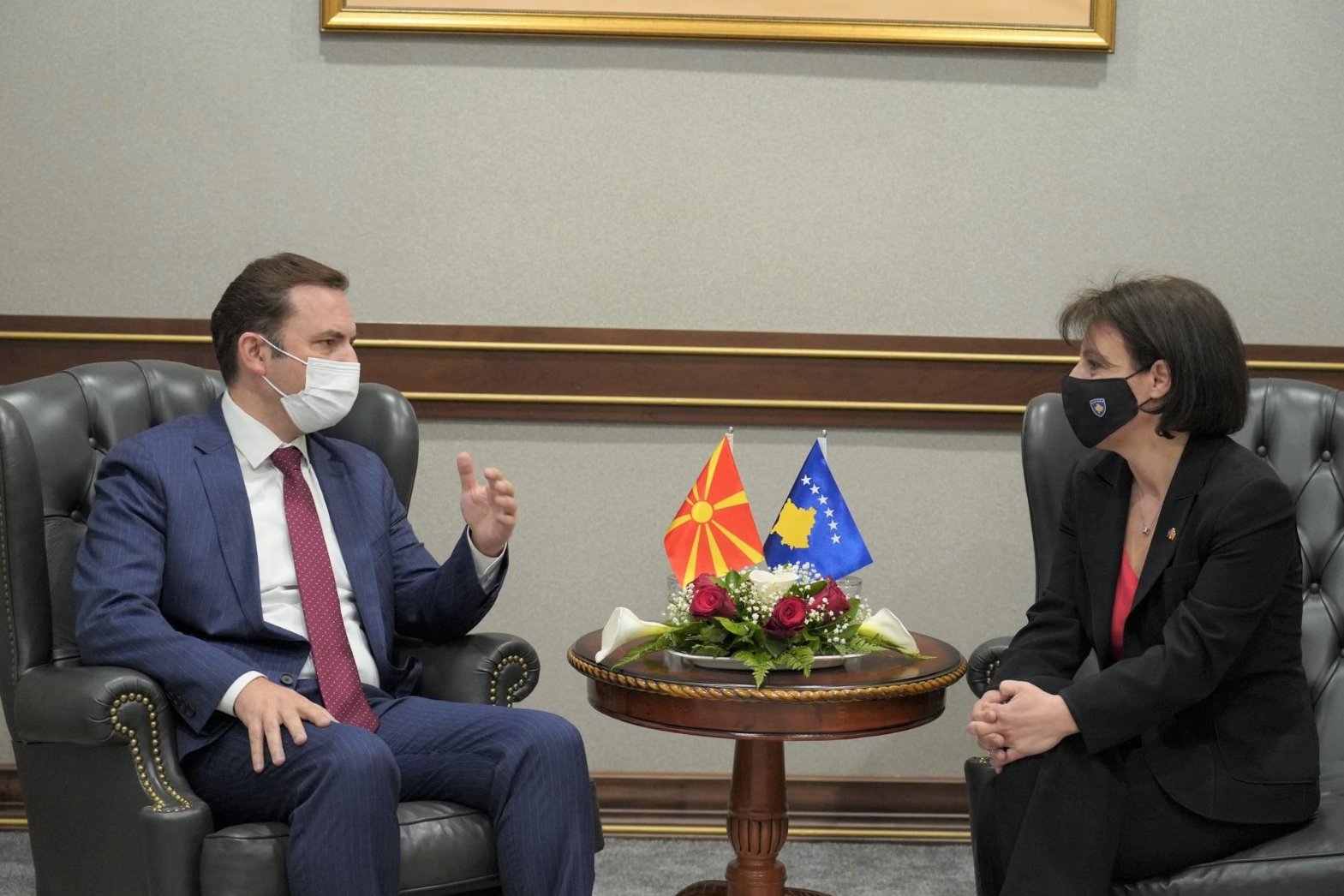 The Minister of Foreign Affairs of North Macedonia, Bujar Osmani stated the only right path for the Balkans is its integration in the European Union while commenting on the issue of changing borders based on ethnicity.
During a joint press conference with his Kosovo counterpart, Donika Gervalla, he said that there were many ways to deal with ethnic issues in the Balkans which could also be successful for economic issues.
"I think that the Ohrid Agreement, Kosovo's Independence, Euro-Atlantic perspective of the region turned out to be successful models in the region and we think that the only alternative to lasting peace is NATO enlargement and the integration of the whole region into the European Union," Osmani said on Friday in Prishtina.
Gervalla said that even mentioning changing borders is very dangerous for the region.
"Our position is very clear that we see this as dangerous and all parties should be very careful because in this form new conflicts arise, which are completely unnecessary for our region," she stated.
Gervalla said that relations between Kosovo and North Macedonia are a model of regional cooperation and good neighborliness. She added that with this bilateral cooperation, both countries are contributing the whole region on its path towards the European Union.
While Osmani expressed his country's readiness to help Kosovo with the European integration process.
"Our ambition is the full integration of the six countries of the Western Balkans in the EU and as a negotiating country with the EU and long experience in this regard we are ready to make available to Kosovo all our knowledge and experiences so far," Osmani stated.