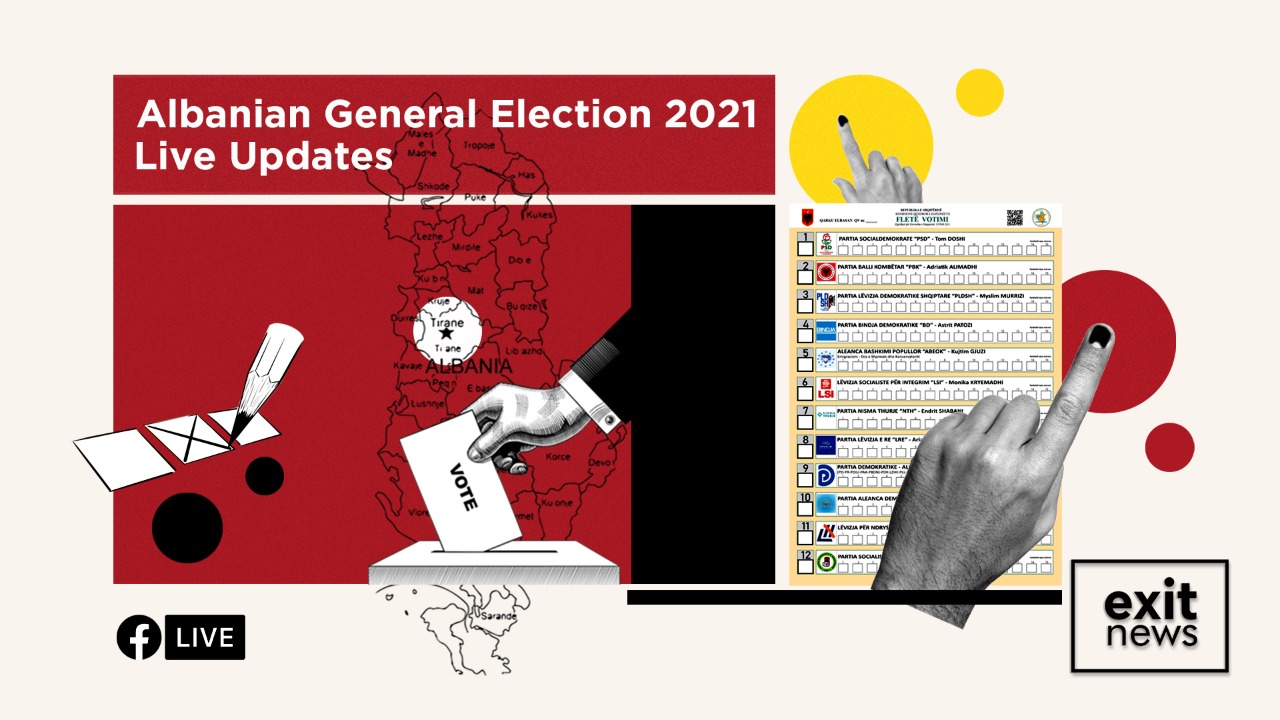 The polls closed at 7pm last night and the first exit polls suggested a possible win for the opposition parties. The first results from counting have started to come in and Exit will bring you an update of official figures as they happen.
23:50
An open ballot box arrived form a village in Sarande to the counting center.
Only 95 ballot papers were found inside, a low number compared to the 900 registered voters.
The hundreds unused ballot boxes were not found.
23:45
A US State Department official told the Voice of America that the US expects party leaders in Albania to accept the final result of elections.
The same statement has been voiced by US Ambassador Yuri Kim throughout the day.
23:30
76% of votes have been counted nationwide.
PS has 48.8% or 73 mandates.
PD has 39.25% or 59 mandates.
LSI has 6.81% or 5 mandates.
Others 5.07%, PSD has 3 mandates
23:28
The PS gains back its 8 mandate in Durres form the LSI.
PS has 8 mandates, PD 6, while 51% of votes have been counted.
23:18
A fight has occurred inside a ballot counting center in Tirana. Observers of the two main parties, PS and PD, were involved in a violent fight.
Police said they detained 7 people.
23:07
LSI has gained one seat from the PS in Durres, according to the latest update.
With 46% of the votes counted, PS has 7 mandates, PD 6, LSI 1.
22:55
The CEC has issued fines for all members of the 18 ballot counting centers for being unable to count 50% of votes in their centers 24 hours from the closing of polls. This is a legal requirement. The fine is 25 euros.
22:00
72.4% of the votes have been counted with 3765 counting centres having submitted their totals.
PS has 48.82%
PD has 39.23%
LSI has 6.81%
Other parties have 5.07%
Voting has paused in some centres due to fatigue, thus delaying a final result.
21:56
Tensions are running high in Unit 7 of Tirana. This is reported to be due to the fact PD and PS are neck and neck in the race.
Video's published online show Minister of Justice Etilda Gjonaj in a heated debate with an observer.
21:53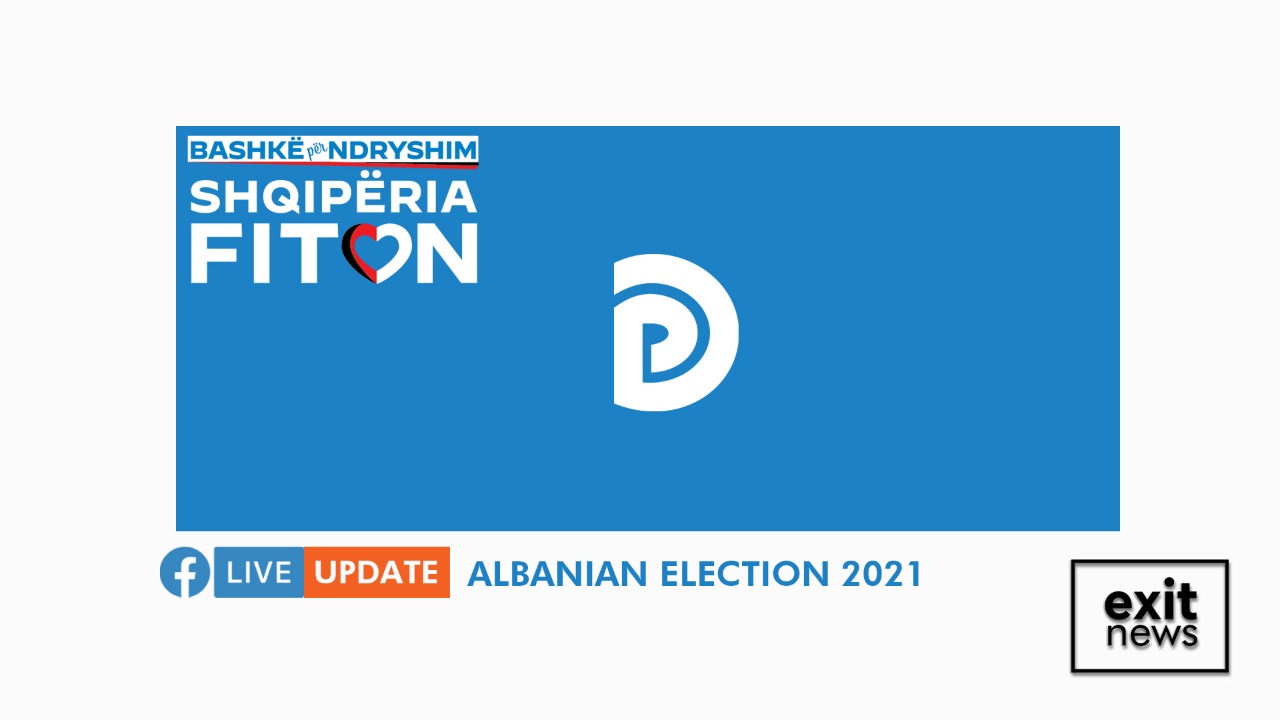 The PD won in Malësia e Madhe with 7090 votes, while PS came second with 6521 votes. LSI received 513 votes.
21:47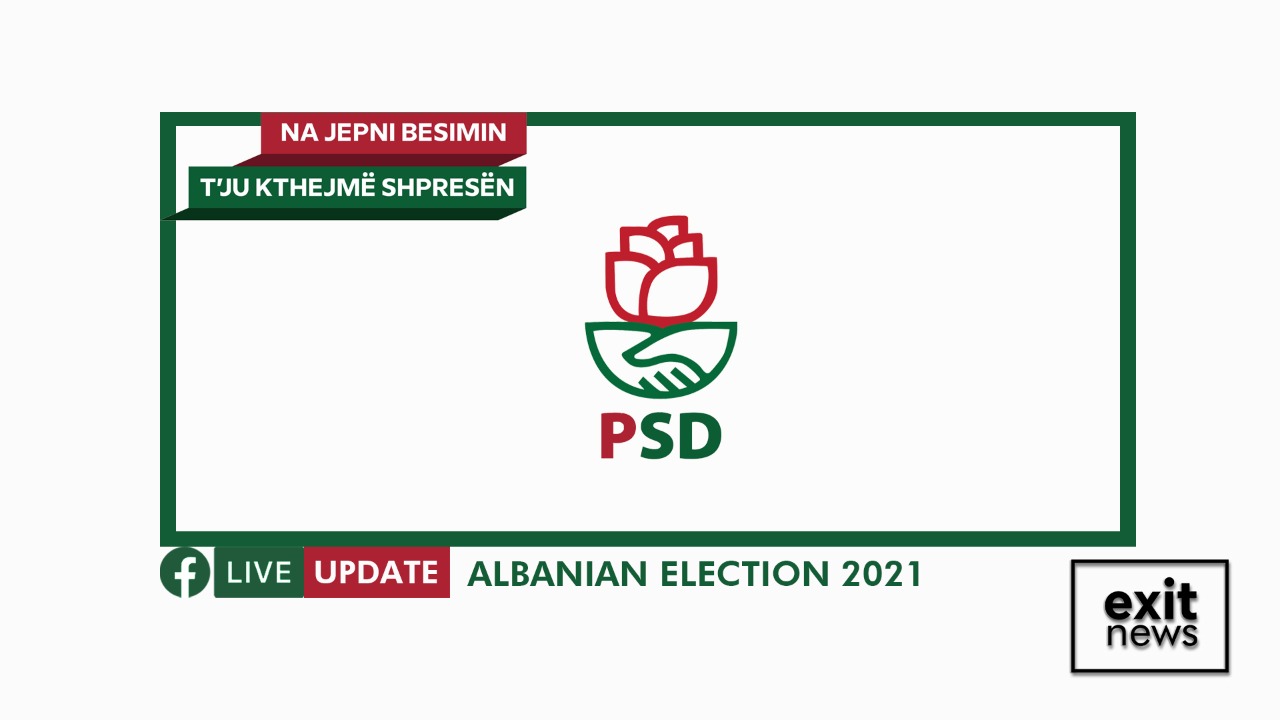 PSD has taken a third mandate leaving PD with 59 and PS with 73. The mandate is in Shkodra, a historically PD stronghold.
PSD have said they are open to coalition with the PS but not the PD.
Tom Doshi, Chairman of PSD said he hopes to get 4 mandates.
71.1% of the votes have been counted.
21:45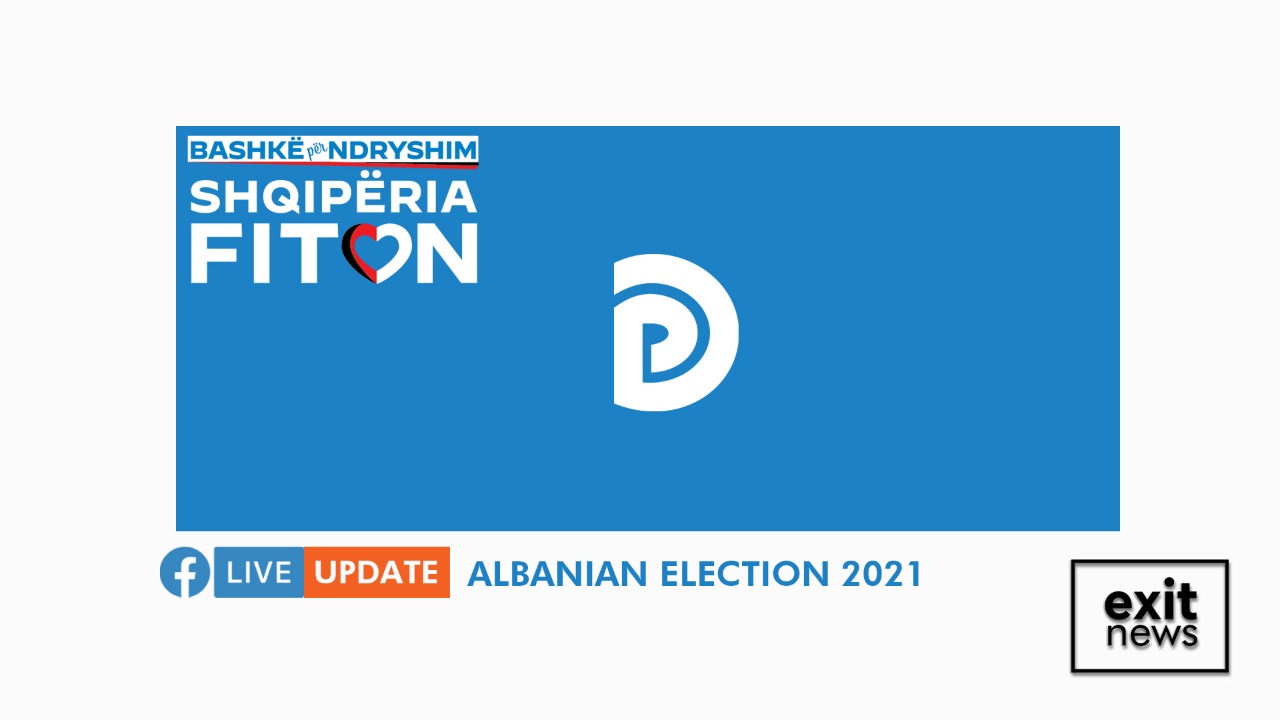 85.5% of votes have been counted in Dibra.
The PD are leading with 45.5% of the vote while the PS have 44.97% of the vote.
LSI have 6.62 votes.
PD are leading by just 37 votes.
21:44
DP campaign director Alfred Rrushaj called on commissioners to continue the count. In a statement to the media, he said: " I am here today to call on every commissioner, every observer, every numerator of any party, do not alienate the will of the Albanian citizens for change. "
21:42
Voting has been temporarily suspended in Kamza with the consensus of the parties. Vote counters requested a break due to fatigue.
Voting has also paused in Gjirokaster.
21:00
As of 9pm, 70% of the votes have been counted. This equates to 3637 voting centers out of a total of 5199.
The PS leads with 48.84%
The PD has 39.2%
LSI has 6.83%
Other parties have 5.07% combined.
The difference between the PS and the PD+ LSI is 2.81%
20:55
Tirana Mayor Erion Veliaj called on Socialist Party supporters not to humiliate opposition supporters.
"Those who think differently from us, we need to give them the message that we are not here to humiliate them, we surely beat them in battles such as elections but after that, we are here to serve them," Veliaj stated.
20:44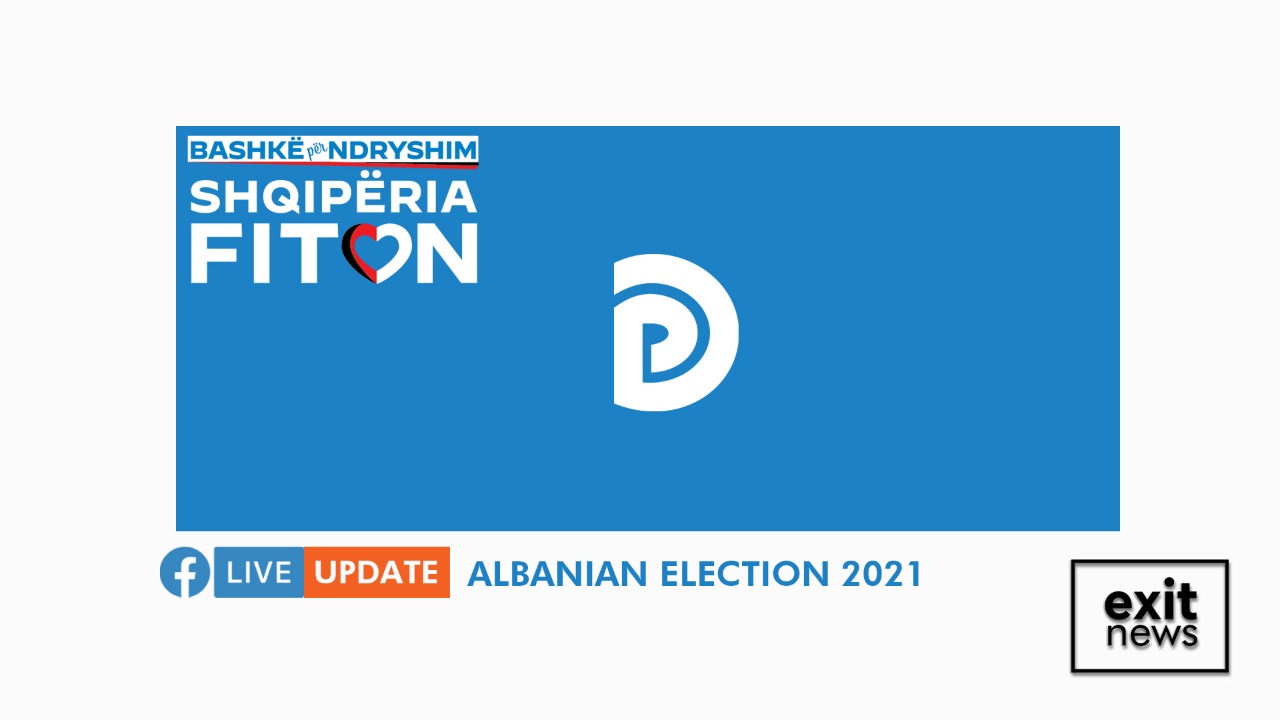 The counting in Kukes has finished.
The Democratic Party has emerged as the winner with 24,071 votes, equivalent to 62.27% of all votes.
The Socialist Party received 13,856.
The SMI received 64 votes, while the PSD received 183.
Translated into mandates, two mandates go to the DP and one to the SP, out of a total of three in the Kukes region.
20:15
With about half of the votes having been counted so far, the number of invalid votes is already almost double the total invalid votes in the 2017 general elections.
Over 52,000 votes have been found to be invalid so far, compared to the 31,000 in total in the 2017 elections.
Considering this trend, the total invalid votes in this election could amount to four times that of the last elections.
Ballot counting teams in some centers are sporadically and temporarily quitting the process due to political influence by their parties, Celibashi said, thus delaying the announcement of a final result as predicted within 48 hours, as predicted by the CEC.
The CEC has not been able to calculate the turnout.
20:00
The head of CEC Ilirjan Celibashi has refuted PD leader Lulzim Basha's claim that the counting has started with ballot boxes from PS strongholds in order to give the impression of a Socialist victory. Celibashi said this was categorically not true.
19:45
Projections give the PS 74 mandates, PD 59, LSI 5, and PSD 2.
Ilirjan Celibashi from the CEC said ballot boxes are not being opened selectively and they were done in order.
Almost 64% of counting centers have submitted their results.
At the current rate of counting, we could expect to reach 100% around 1 am tonight.
19:36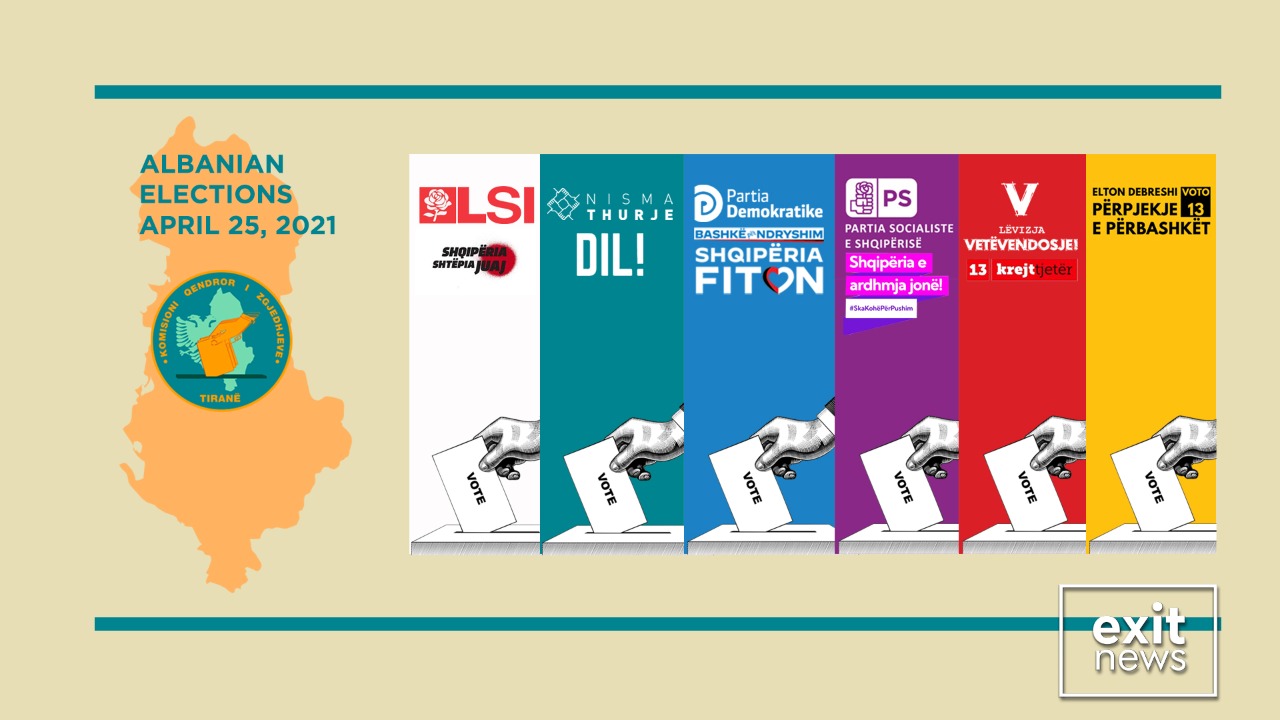 Just under 2000 polling stations left to submit their totals.
The difference between PS and PD+LSI is currently 2.66%
19:29
About 50,000 votes are registered as invalid, Euronews Albania reports. Out of 5199 voting centers, votes of 3318 them have been counted.
Actual results show PS with 48.82%, followed by PD with 39.30% and LSI with 6.87%
19:28
The commissioners of SP and LSI have a conflict in Vlora in counting centre number 86. Euronews reports that the conflict occurred due to the count. LSI claims that the votes were declared invalid unfairly and then passed to the Socialist Party. The denunciation was initially made by Griselda Myslymi, who is ranked second on the SMI list in the city of Vlora.
19:21
Ilirjan Celibashi from the CEC said they are following up on the complaints by candidate Boiken Abazi, regarding alleged vote tampering.
"We have some reports from Boiken Abazi about some irregularities regarding the way ballots were evaluated and we are following it up," he said in a press conference.
Celibashi stated that political interference is causing slowing down or stopping of votes.
He added that the CEC agrees with the preliminary OSCE/ODIHR report issued today.
19:18
US Ambassador Yuri Kim reacted to the resignation of PSD leader Tom Doshi from his potential parliamentary mandate.
She told Euronews: "With respect to US designations we are very clear, we have been consistent and there is no change in our position."
19:00
62.6% of the voting centres have been counted, some 3254 out of 5199 in total.
PS has 48.77% of the vote
PD have 39.3% of the vote.
LSI has 6.87% of the vote.
Other parties have 5%.
Figures show that PDs figures are growing slightly while PS's are decreasing.
19:03
US Ambassador Yuri Kim told Euronews on Monday she hoped the count would be speeded up and accurate.
"I have some reports where it is hoped that the counting will be done faster and if both parties agree, there is no reason not to speed up. So far I have seen cooperation ", she said.
Kim added that Albanian voters have done their job "now it is the turn of the counters to continue with their respective tasks".
19:00
PD won the vote in Rrogozhina prison. From the 53 votes cast, the PD got 25 votes, the PS got 19, SMI 6 and PSD 1.
18:51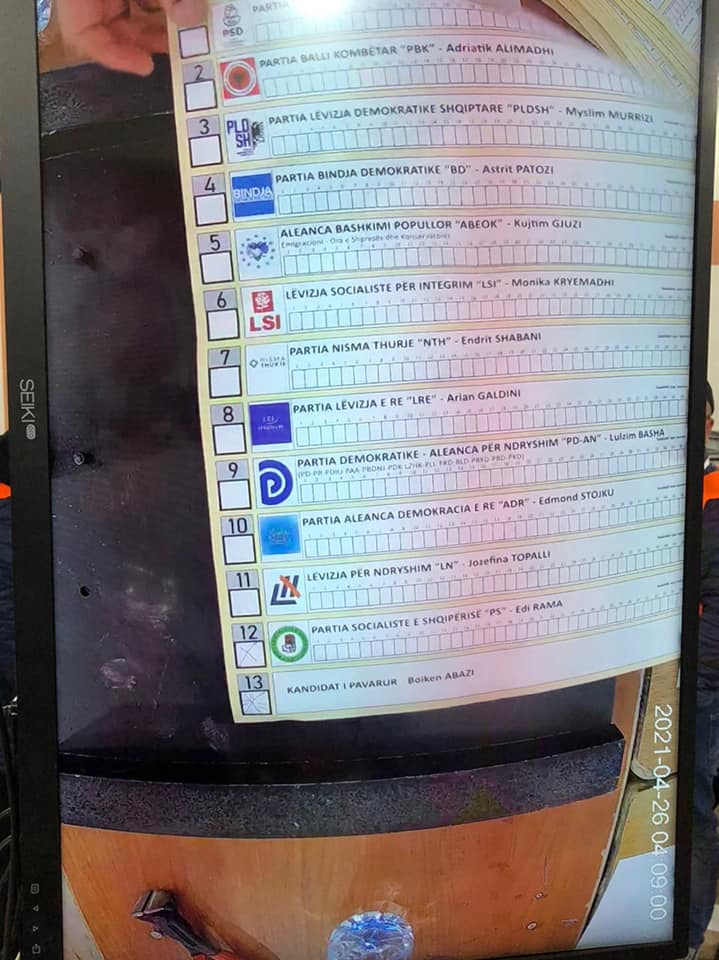 Independent candidate for Tirana, Boiken Abazi, supported by Vetevendosje has published photo's showing alleged vote tampering.
"This is how the Socialist Party are taking our votes in each counting centre" he wrote on Facebook.
The pictured ballot shows one X next to his name and another for the Socialist Party above.
Similar claims have been made about the process in the Tepelena counting centre.
18:42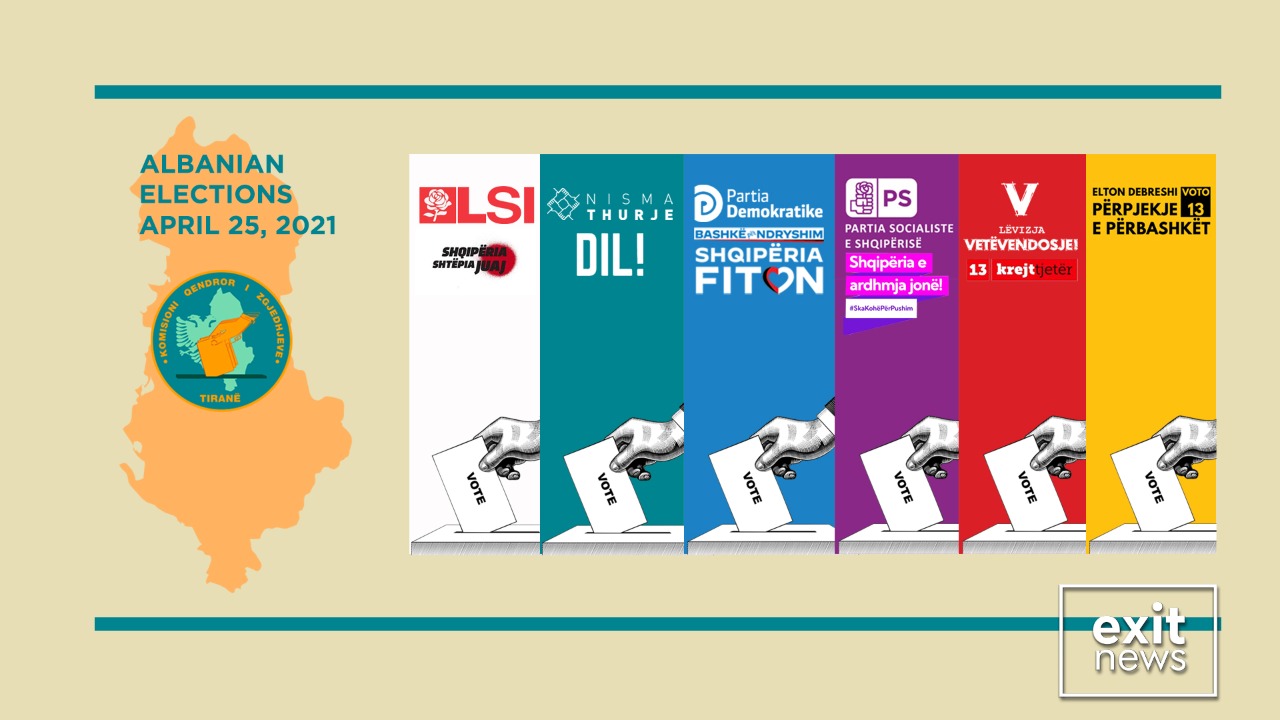 Projections suggest that the PS now has 75 mandates in Parliament as per the results with around 60% of voting complete.
The PD has 58, LSI 5, and PSD 2
18:35
A local coalition of election observers, KRIIK has noted bias from the police towards the opposition and independent candidates.
They criticized the presence of public officials at PS electoral rallies and the use of public administration for the purpose of the campaign.
They also condemned the effective banning of some 25,000 COVID-19 patients and up to 600,000 emigrants living in Greece and North Macedonia from voting, due to a sudden mandatory 2-week quarantine order.
Antuela Malaj from KRIIK stated in a press conference: "Blocking the voting of citizens with COVID and those quarantined by Greece and Northern Macedonia violates the right to vote and can not be justified by the arguments of the technical committee."
They also mentioned the Democratic Party's creation of armed Vote Defense Groups including former police officers.
The report also noted that police appear to have acted selectively by fining opposition candidates or independent candidates for violating the rules against the spread of COVID-19.
KRIIK also questioned the source of funding for political party social media advertising, and the fact that broadcast media failed to treat parties equally in terms of coverage and airtime.
18:32
The PS won in Gramsh but the PD increased the number of votes from their result in 2017.
The PS won 8177 votes, the PD 3983 votes, and SMI 796 votes.
18:27
As of 18:11, votes from 60% of all voting centers have been counted.
The PS has 441,670 votes or 48.79%
The PD has 355,498 votes or 39.27%
LSI has 62,606 votes or 6.91%
Other parties have 45,388 votes of 4.95%
18:20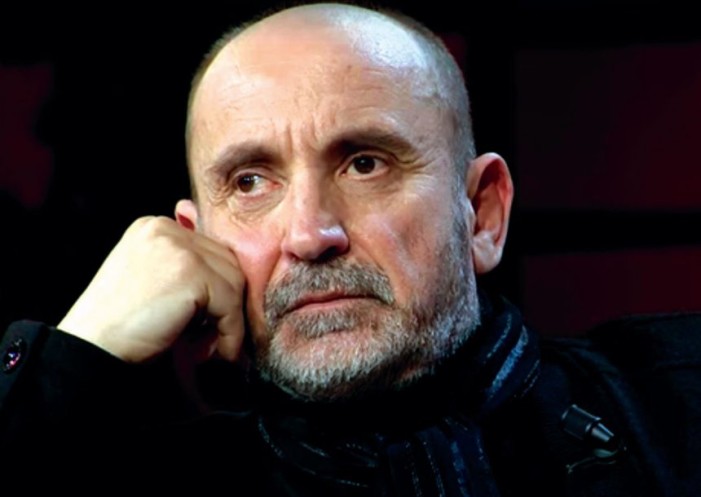 Analyst Fatos Lubonja spoke to Exit and explained why so many appear to be voting for PS. He said it was likely due to a combination of factors. These include the fact that the PS controls all institutions and Municipalities in the country and therefore can exert indirect pressure. Secondly through vote buying and pressuring, and lastly, due to the working class not being able to identify with PD.
He said that they struggle to identify with PS as well, but it's easier for them to keep voting for PS instead of placing trust in a new party they don't think represents them either.
Trust is one of the main issues facing smaller or newer parties and candidates. Lubonja said that people have been betrayed so many times by leaders and parties, that they are wary to trust anyone new.
18:18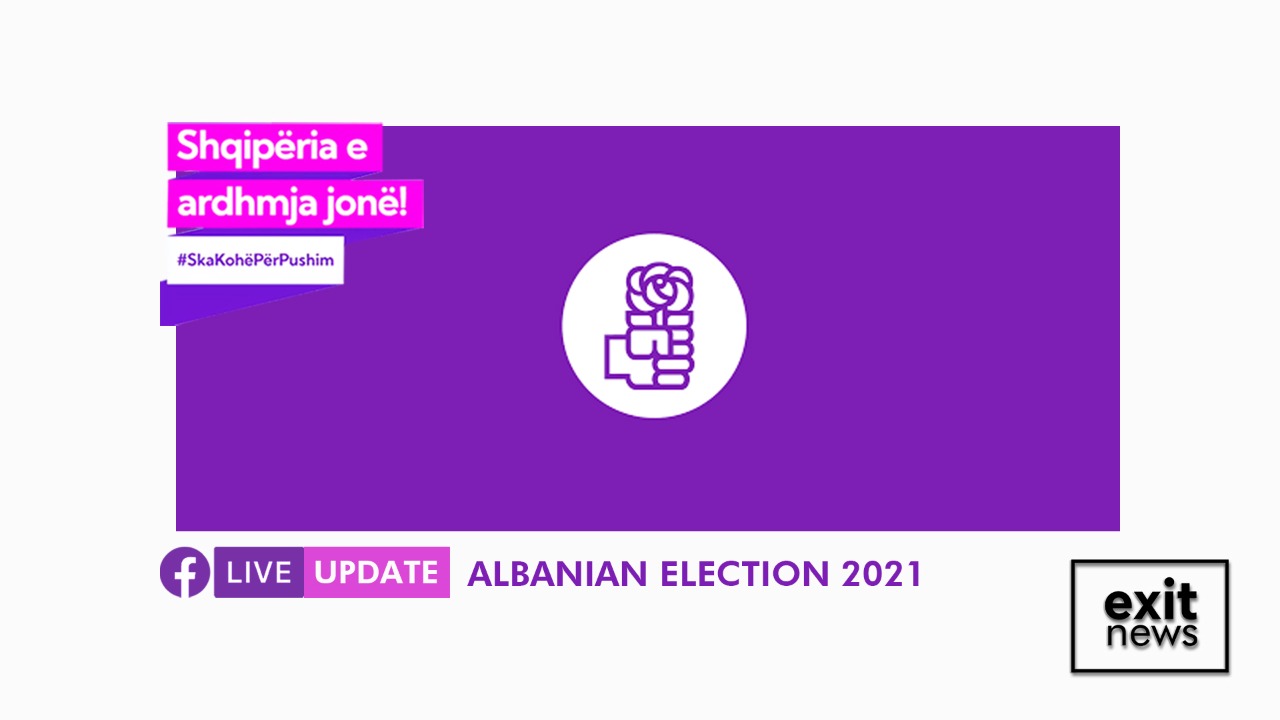 In Librazhd the PS won 10,000.
The PD won 5,000 and LSI won 780.
In Cerrik, PS won 8,347 votes and PD 4,227 voted.
LSI won 1,205 votes.
In Belsh, PS won 5,700 votes.
PD won 3,920 votes and LSI 118 votes.
18:01
Conflict erupts in Rrogozhina, over possible vote-counting issues.
Similar reports have emerged from Delvina where it's alleged that unauthorized people entered the counting centre and refused to leave.
17:57
The Socialist Party has come first Cërrik with 3,200 votes more than in 2017.
PS has received 59.09% of the votes in this municipality. PD 29.92% and LSI 8.53%
PS received 8,629 votes, PD 4 322 votes and LSI 1 224.
847 votes were found invalid.
17:41
Kreshnik Merxhani, an independent candidate for Gjirokaster and supported by Vetevendosje denounced the counting process in the region.
He posted a video of a man appearing to write on ballots.
This, he said was part of a process where additional X's were placed on the ballot to either invalidate it or to give the vote to PS.
Additionally, he said that in Tepelene at the Palace of Culture, counters were being hindered as most observers had left the center.
"Just like they did in Tirana, and in the Gjirokastra region the phenomenon is the same," he said.
17:33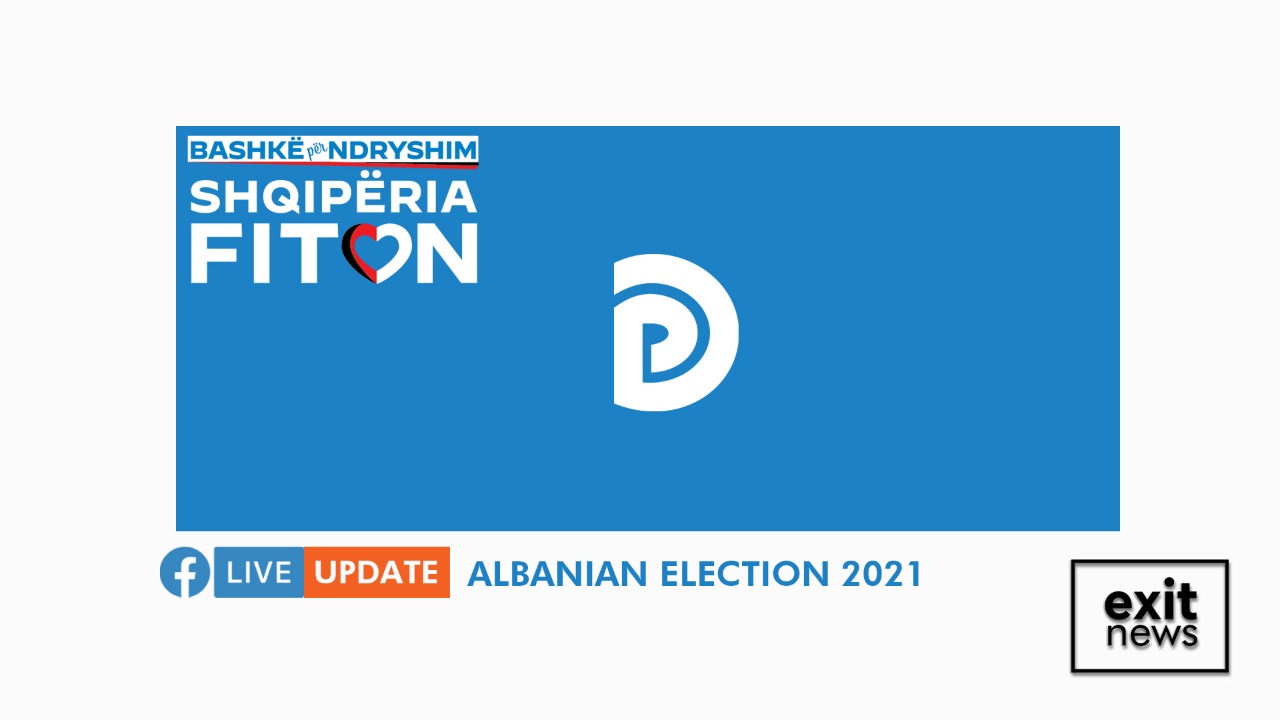 The PD has accused Mayor of Tirana Erion Veliaj of cheating with results in Qesaraka and Berzhite.
In a statement, Orjola Pampuri said the counting in these areas, specifically branch 12 and 4 is still ongoing.
17:28
161 ballot boxes have been counted in Durres, out of a total of 482.
The PS leads with 26,434 votes
The PD has 20,000 votes
LSI has 3154 votes
When compared with the 2017 elections, both PS and PD have more votes while LSI have less
17:21
2928 voting centers have been counted out of a total of 5199
The PS has 413,971 votes
The PD has 332,613 votes
LSI has 59,047 votes
Other parties have 41,554 votes
The gap between PS and PD/LSI is closing as the voting continues.
17:14
The PDs candidate for Lezhe, Mark Marku said that they are on track to win in the region.
"300 votes in Miredita, with a limited number of voters, is a large number. In Kurbin, except for two boxes, in the city of Lac, where DP didn't do very well, we are the winners with 1200 votes. In Lezha, we can reach 2000-2500 votes. We are practically guaranteed a fourth mandate and have around 5500 additional votes over the fourth MP," said Marku.
DP's candidates said that according to him there have been many efforts to buy the vote in the district of Lezha. "The entire local government were involved, officials from the municipalities have distributed money, we have fought an unequal war but we have won it," added Mark Marku.
17:11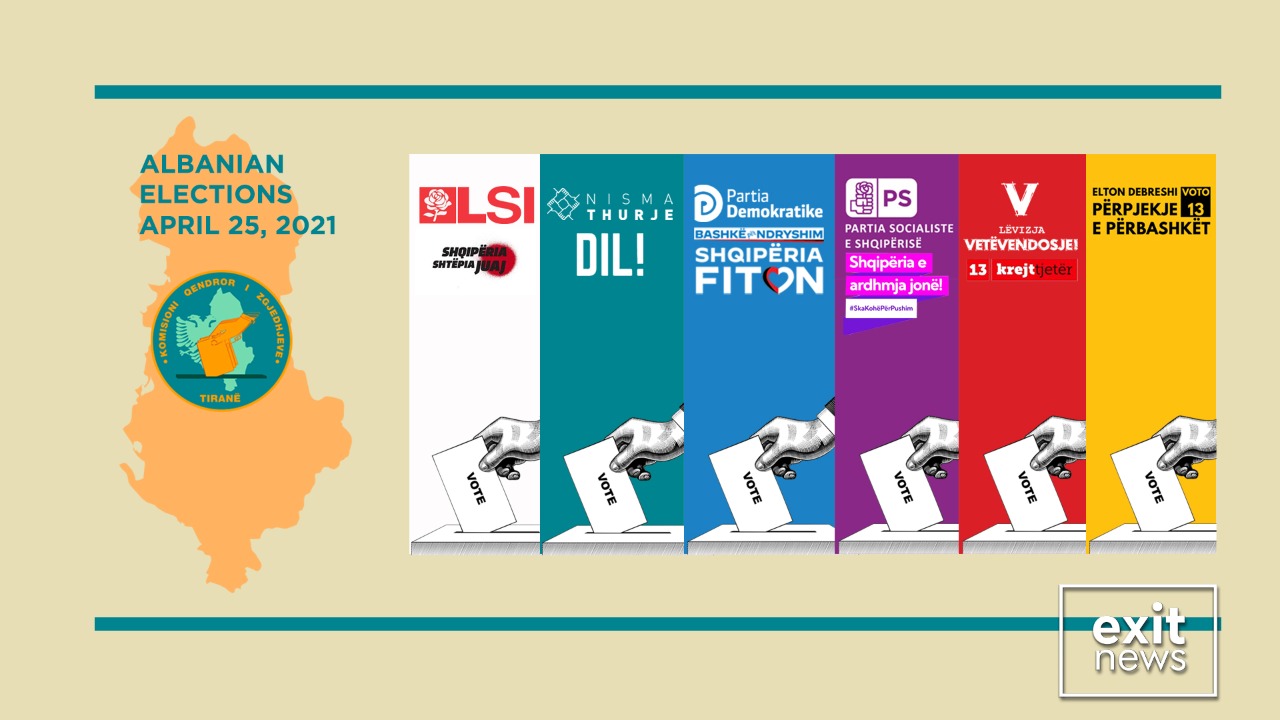 The results as of 16:00 show the gap between PS and PD is closing as more votes come in.
PS has 48.82% of the vote;
PD has 39.27 of the vote;
LSI has 7.03% of the vote.
Other parties had 4.86% of the vote.
17:10
The PD have won in the Municipality of Klos with 3738 votes.
The PS got 3702 votes and LSI got 171 votes.
17:06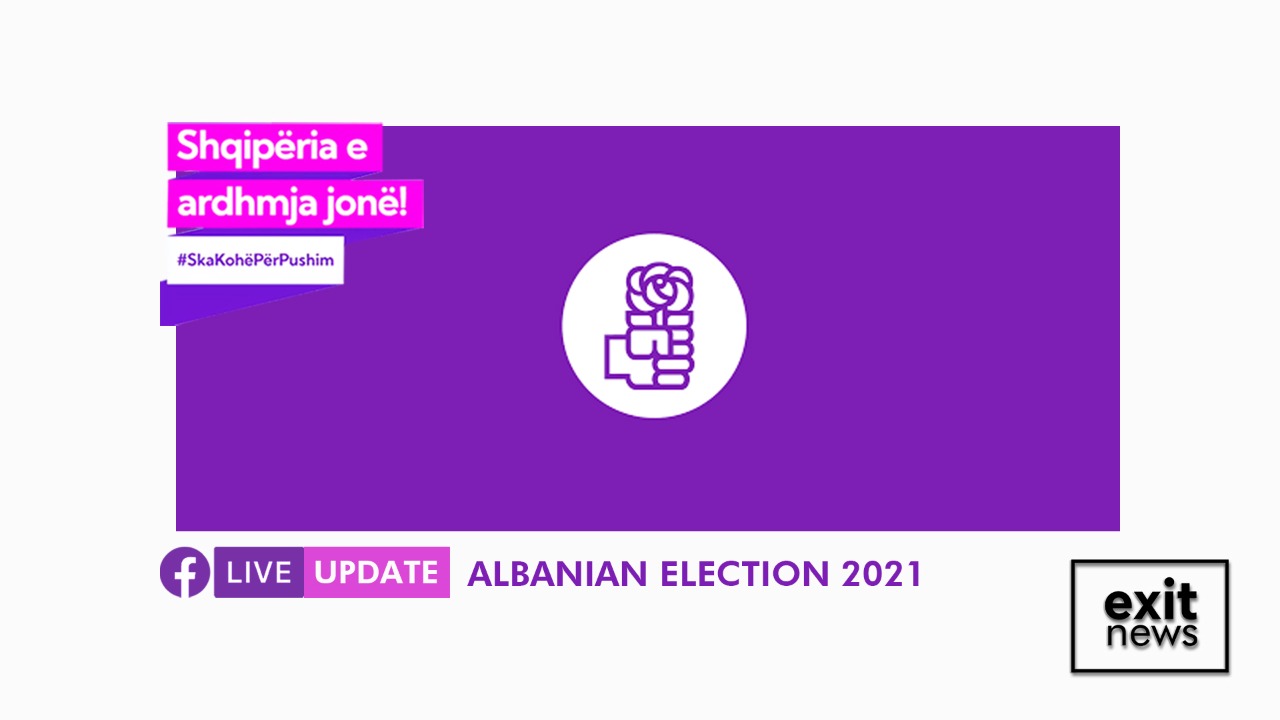 The counting has finished in Skrapar and the PS won with 3547 votes
LSI got 2174 votes and PD 776 votes.
7057 votes were cast in the region.
17:00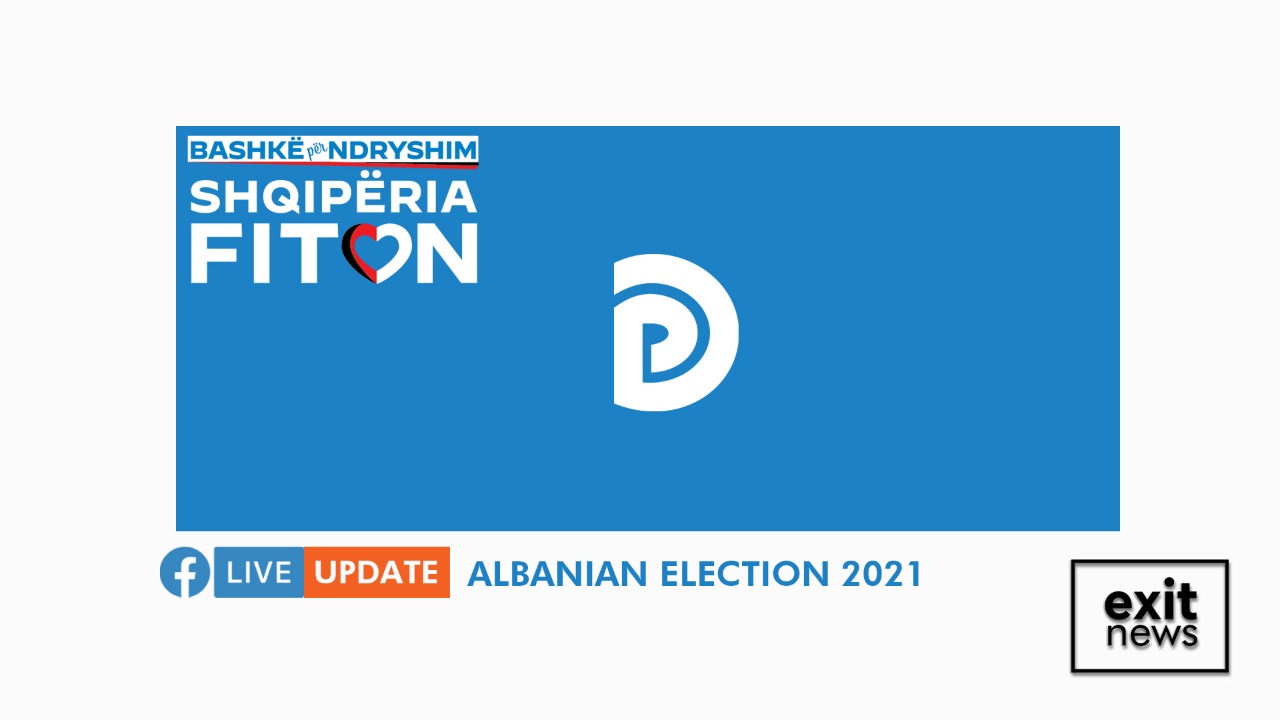 Jorida Tabaku from the PD said the opposition coalition is leading the race in Unit 2 in Tirana. She said this is the first time in 12 years and they are almost 400 votes ahead with a 40% increase in each ballot box.
15:50
More highlights from the OSCE/ODIHR observation mission:
Recent changes to the legal framework provided additional safeguards and were based on a broad political consensus.
The new election administration coped well with the extensive new tasks it had taken on, and enjoyed overall trust.
The electronic voter identification system was installed hastily, it left no time for a public discussion or independent scrutiny of the new system.
The tone of the language used during the campaign by some leading politicians was confrontational.
The media did not provide essential information for the voters to make their choice.
The process on election day was mostly transparent and smooth.
The newly introduced biometric identification system was effective.
The government misused state resources, many public figures continued to campaign during their official capacity.
The launch of several large government infrastructure projects in the run-up to the election, gave the ruling party a considerable advantage.
15:40
More highlights from the OSCE/ODIHR observation mission:
Government ministers engaged in electoral campaign, exerting pressure on civil servants.
The leak of personal data of more than 900k may be considered a serious violation of privacy to the benefit of political parties.
The media is influenced by owners' interests.
The killing of a person during the campaign must be properly investigated.
15:30
The OSCE/ODIHR observation mission is presenting its preliminary report on Albanian elections. Here are some highlights.
The electoral campaign was not focused on political programs but on party leaders.
The CEC worked with transparence and was trusted by all sides.
Pandemic-related measures were poorly implemented and social distancing was not always respected.

The prevalence of vote buying throughout the country was also of concern.

Vote-buying was central to the electoral discourse, which shows that this remains a serious issue in Albania.
15:06
Tirana Mayor Erion Veliaj announced the PS victory in the Dajt area of Tirana with 52% of votes.
15:02
US Ambassador Yuri Kim stressed the need for the counting to be completed before parties announce victories.
Ambassador Kim visited a ballot counting center in Tirana together with the Swedish and and Spanish Ambassadors in Albania.
Small disagreements during the process are normal and parties should overcome them, she said.
The whole world is following the Albanian elections, she stressed, urging for patience among the people and for a transparent counting process.
14:50
In Durres a dispute has arisen over a number of reported discrepancies in the voting center.
The PD has alleged. there are more votes than registered voters.
They claim the staff of the center is trying to hide discrepancies and not reporting them.
14:48
In Tirana, 324 boxes out of 1243 have been counted.
PS is leading with 49.9% (57,024 votes)
PD has 43,126 votes
LSI has 6993.
Both PD and PS have received more votes while LSI have received less when compared with 2017.
14:27
With  43% of the votes counted, some 31,870 have been declared invalid.
Elbasan leads the way with the highest number of invalid votes with 4892, followed by Fier with 4159 and Tirana with 4010.
14:23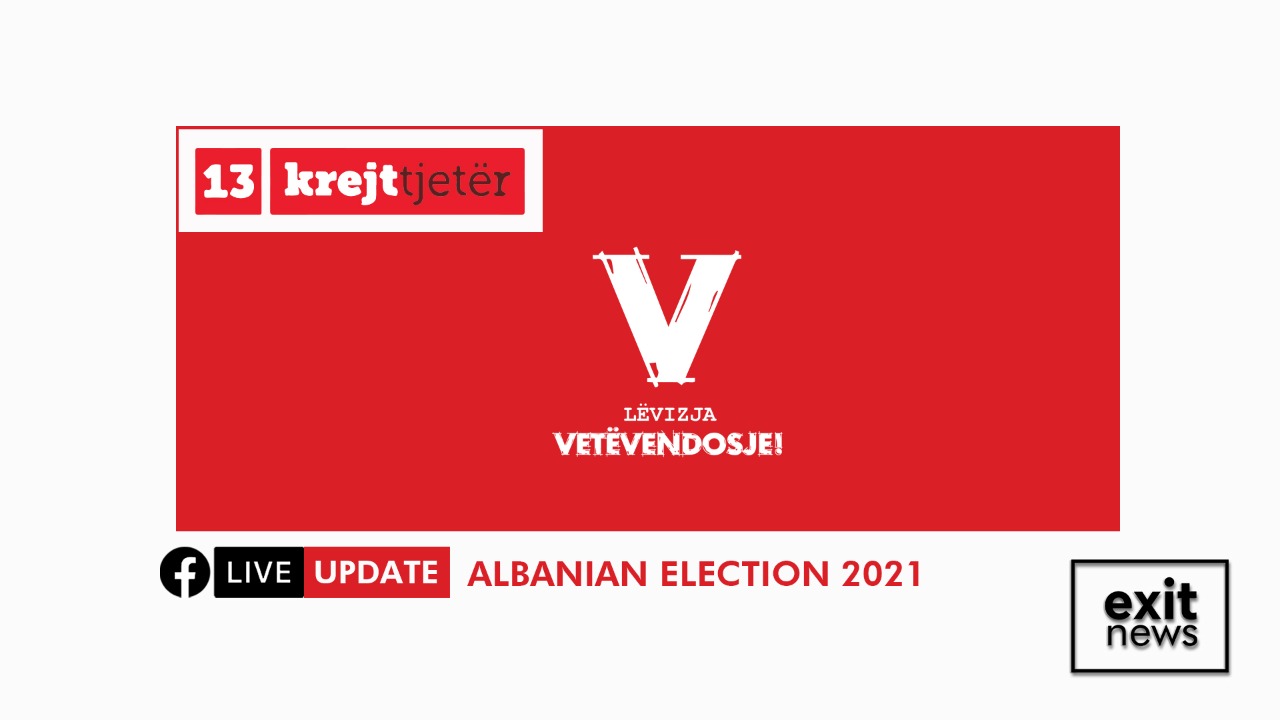 Chairman of the Albanian Vetevendosje branch and candidate for deputy in Tirana Boiken Abazi wrote on Facebook that many votes given to him are being passed to the PS.
He wrote: "One of the ways they are stealing and distorting the vote is as follows: When the citizen has placed an X below 13 on the ballot paper next to my name, on the same ballot paper they place another X on one of the PS candidates declaring the paper invalid or giving the vote to PS. So far we have identified these cases in some counting centers and we will make the evidence public soon.
14:11
Police in Dibra were called to a polling station where a number of individuals showed up to watch the counting process.
As per video footage, there was an altercation between one of the individuals and a police officer.
Euronews reported that unauthorized people attempted to enter the counting center in Peshkopi and argued with the PD commissioners.
13:50
The opposition maintains that only ballot boxes of PS strongholds are being counted now.
42.5% of the votes show a PS lead of almost 10 percentage points on the PD.
PSD has said it's ready to form a government with the PS, but never the PD. They are on track to get 2 seats but Tom Doshi said they are aiming for 4.
Mayor of Tirana Erion Veliaj has accused the opposition of slowing down the counting process.
Both the PS and the PD remain confident they will win.
If the results are close between PS and PD, we can expect a long and drawn-out vote-counting process. In 2005 and 2011, voting continued for week.
13:41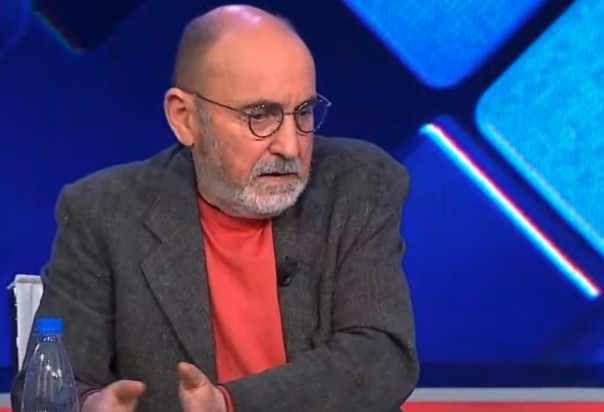 Analyst and writer Fatos Lubonja said that "regimes do not change through a free vote, they fall when they are consumed and lose American support. This regime is yet to be consumed, yet it has full American support."
He reiterated that "we are moving towards a strengthening of the regime and the results prove that. It's rare for the majority to grow except in cases like Putin."
He added that the reason for the PS securing three mandates in Dibra is likely related to what happened in 2017 with the Albanian Electiongate vote-buying scandal.
Lubonja said that if those who voted for Elton Debreshi voted for PD, the situation would be reversed.
If the results change the opposition win, he said he will apologize to Rama.
13:28
By the mid-day there have been 5.4% of invalid votes registered, comparing to about 2% during the previous elections.
This could be due to the new ballot sheets which have been criticized for being complicated, especially for older people.
This number of ballots is equivalent to 3 deputies in parliament.
13:16
As of 1 pm, 41% of the votes have been counted.
The PS has 49.49%
The PD has 38.77%
LSI has 7.1%
Other parties have 4.67 %
The PS has 299,239 votes for them
The combined opposition parties have 306,530 votes for them.
13:14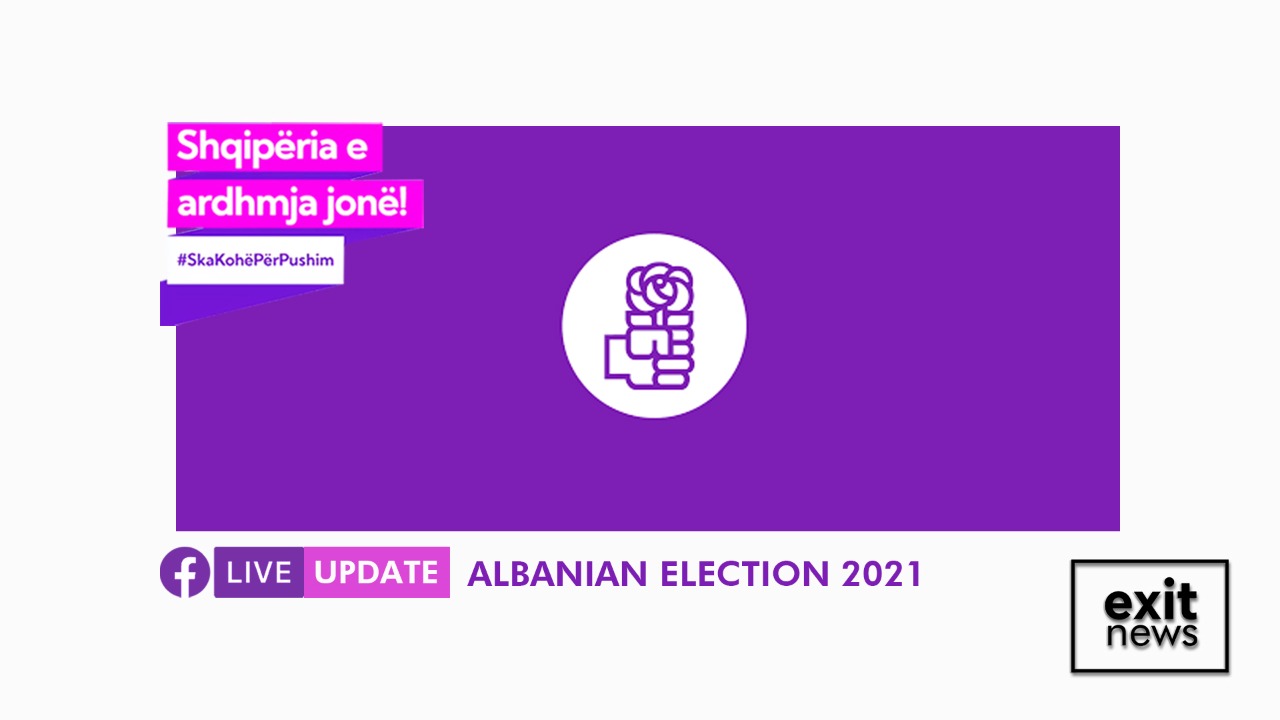 PS won the vote in Puka with 2820 votes, narrowly beating the PD who had 2216 votes. LSI received 569 votes.
13:12
The PS lost almost 1000 votes in Memaliaj. While they still beat the other parties, the number of votes decreased from 4084 in 2017 to 3271 in 2021.
12:56
British Ambassador Duncan Norman attended the counting in Vlora today.
"What I think is important now is that we allow all the men and women behind me to do their jobs and to give them space and time they need to do that," he said.
He added that it is too soon to comment on the process as it is still ongoing.
12:54
Afrim Krasniqi, the director of the Albanian Institute for Political Studies told Politico: "The question is not if the Socialist Party comes first, they have been the first-placed party since 1996. What remains to be seen is if the Socialists will receive the same percentage or a higher one than the opposition parties, and will be able to form a government on their own, or whether the two main opposition parties will have more votes."
12:50
EU Ambassador Luigi Soreca called on citizens and political parties not to draw conclusions before the voting has finished. He added that the process must continue without interruption as citizens are waiting for the vote.
12:48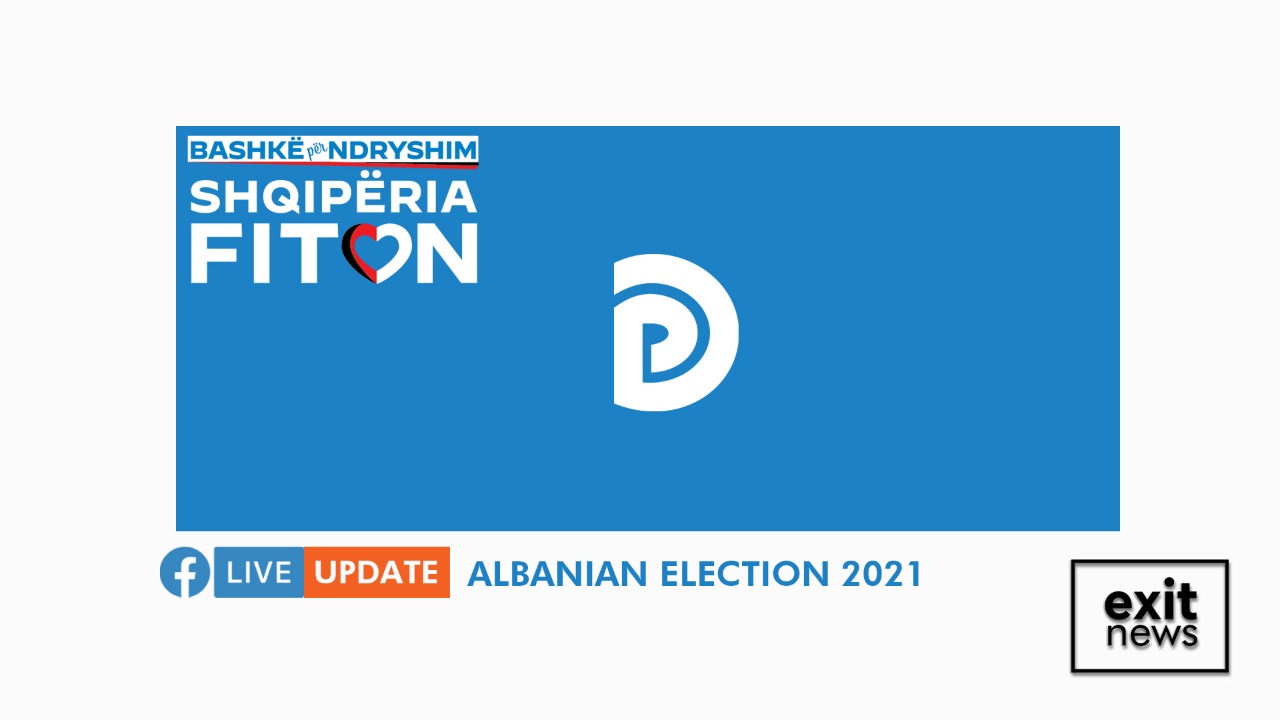 The PD have won in Tropoje with 6443 votes while the PS received 3094 votes.
This is a second win for the PD in the Kukes region, including the Municipality of Has.
12:46
Tom Doshi from the PSD said he thinks his party can win four seats across the country. He said they will include two seats in Tirana and two in Shkodra. He added he would only form a coalition with the PS, and never the PD.
Doshi resigned from the mandate of deputy yesterday. Rama previously said he would not form a colation with Doshi.
12:22
As of midday, 37.9% of the votes have been counted.
1968 voting centers have submitted results, out of a total of 5199.
PS has 275,947 votes
PD has 217,251 votes
LSI has 39,693 votes
Other parties have 26,501 votes
This means that so far, 283,445 people voted against PS.
12:14
Tom Doshi, the ex-Chairman of the PSD said he is ready to form a coalition with the PS but would never form one with the PD. His resignation from the position of chairman and subsequently any mandate in parliament was announced shortly after the polls closed yesterday.
12:11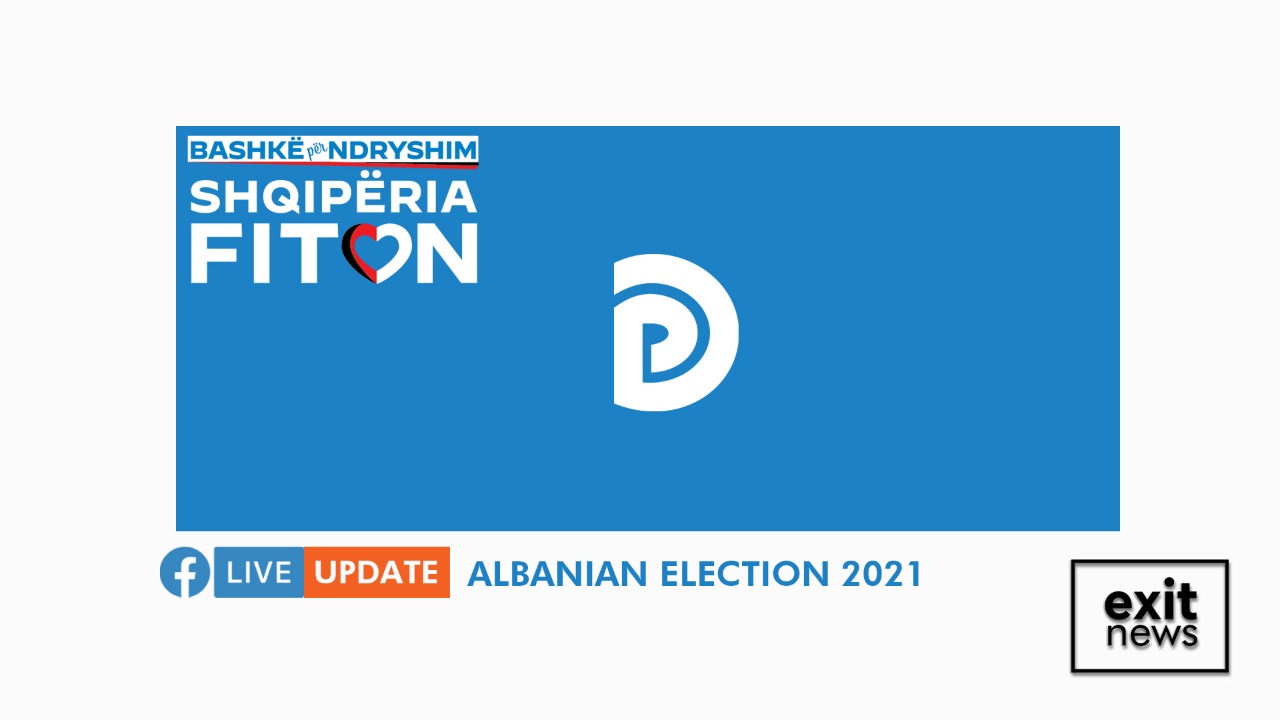 Leader of the Democratic Party Lulzim Basha has given a press conference this morning. He thanked the media for doing "an extraordinary job" and said that the first centers counted, favor the ruling party. He said the PS are losing voters and the PD is gaining more based on the last elections. Basha added "it's just the start."
12:07
Police have arrested one person and declared another wanted on charges of election corruption. It's reported that a citizen was arrested and a candidate for deputy for the LSI is on the run. Allegedly, the individual offered a woman $100 for her vote.
11:54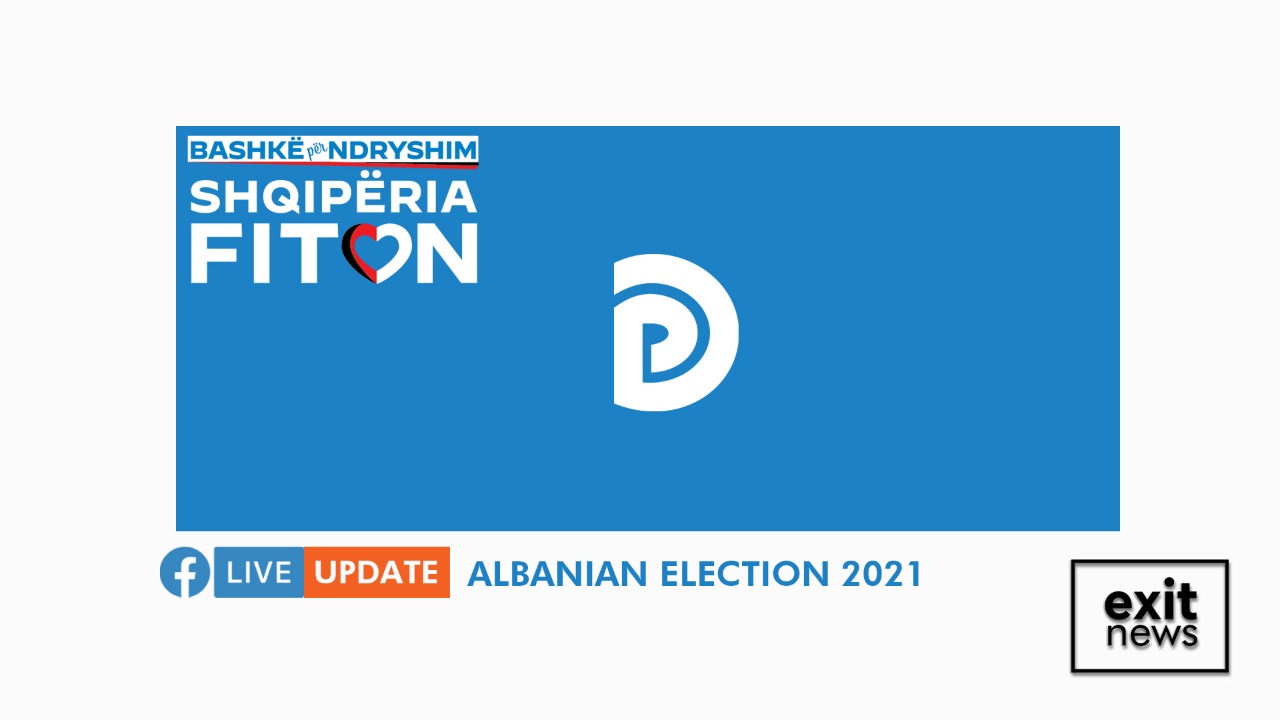 PD Candidate Belind Kellici said the party has amassed 5200 votes in Kombinat so far. This shows an increase on previous figures and they haven't even opened the ballots of "safe" PD areas yet, he said.
11:11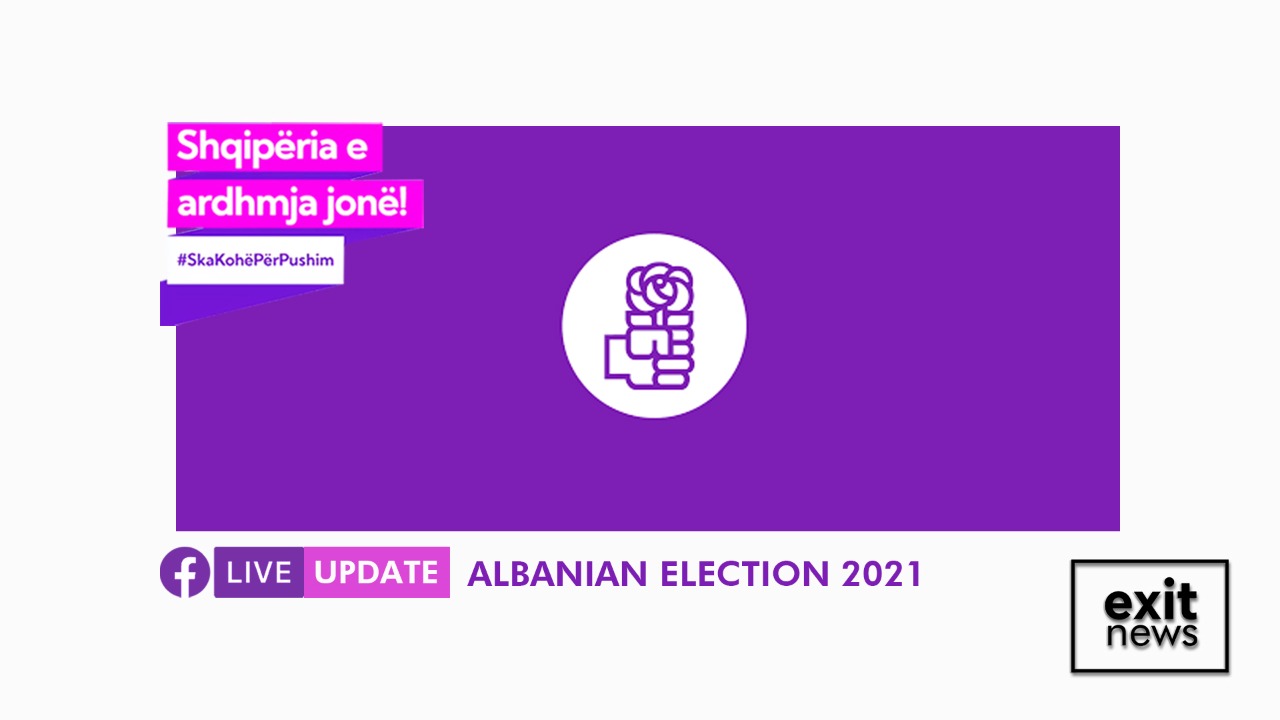 The vote-counting process is complete in Polican and the PS have 65.97% of the vote.
PD received 17.81%.
LSI received 15.72%
A total of 5868 valid votes were counted.
11:39
The counting has stopped in Kamza after PS commissioners requested a break. The break could last until 16:00. SO far, 18 boxes have been counted and 3 are. in the process. There are around 70 boxes remaining.
11:29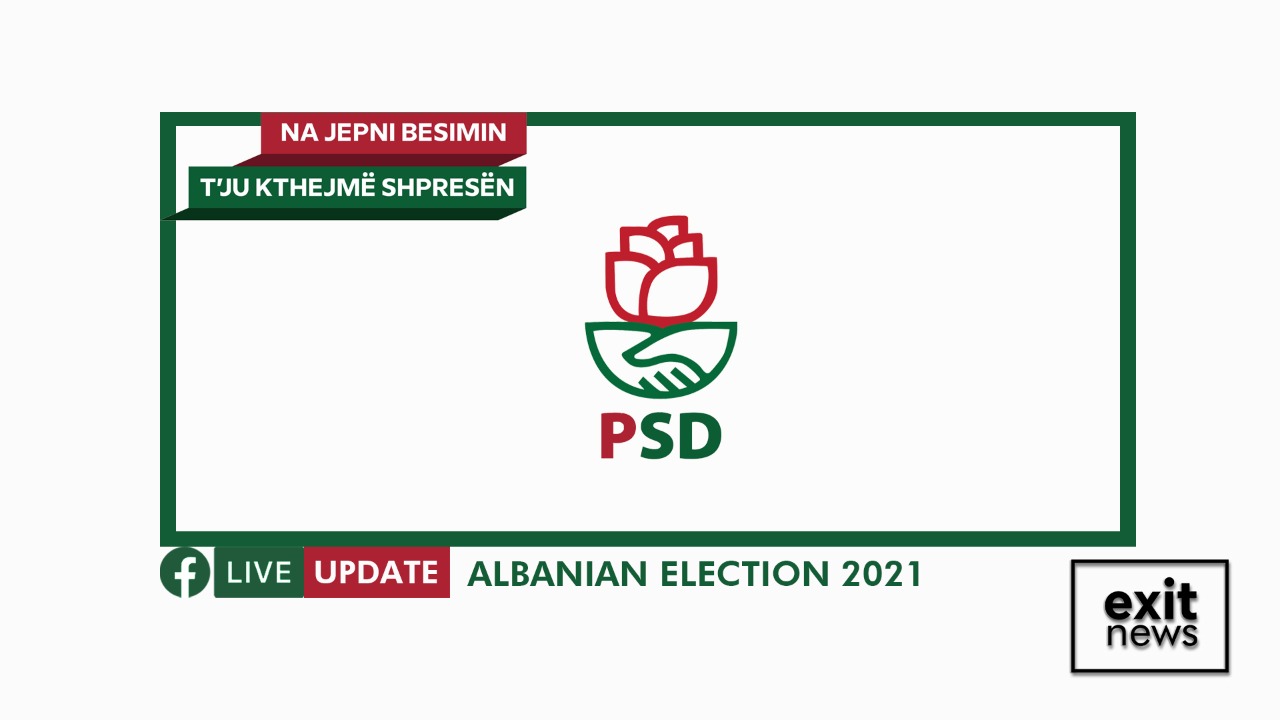 Tom Doshi, ex-PSD Chairman said he has only resigned from that position and a potential mandate in parliament and has not resigned from the party.
He said the reason for his resignation was so he could focus his time on clearing his name from wrongdoing.
He said he will continue to be a leader of the PSD.
11:21
With just over 35% of the votes in so far, PS look set to take 77 mandates in parliament, followed by 55 for the PD, 6 for LSI, and 2 for PSD.
This will see the PD return to parliament after resigning their mandates en masse and in protest in early 2019 following the publication of wiretaps implicating senior PS officials in vote-buying.
So far, no independent candidates seem likely to win a place in parliament.
Nisma Thurje with 0.6% of the vote is also unlikely to take a place at the moment.
11:16
A clear north-south divide has emerged with the 35% of the votes that have been counted so far. The north of Albania is predominantly PD and the central and south regions PS.
11:14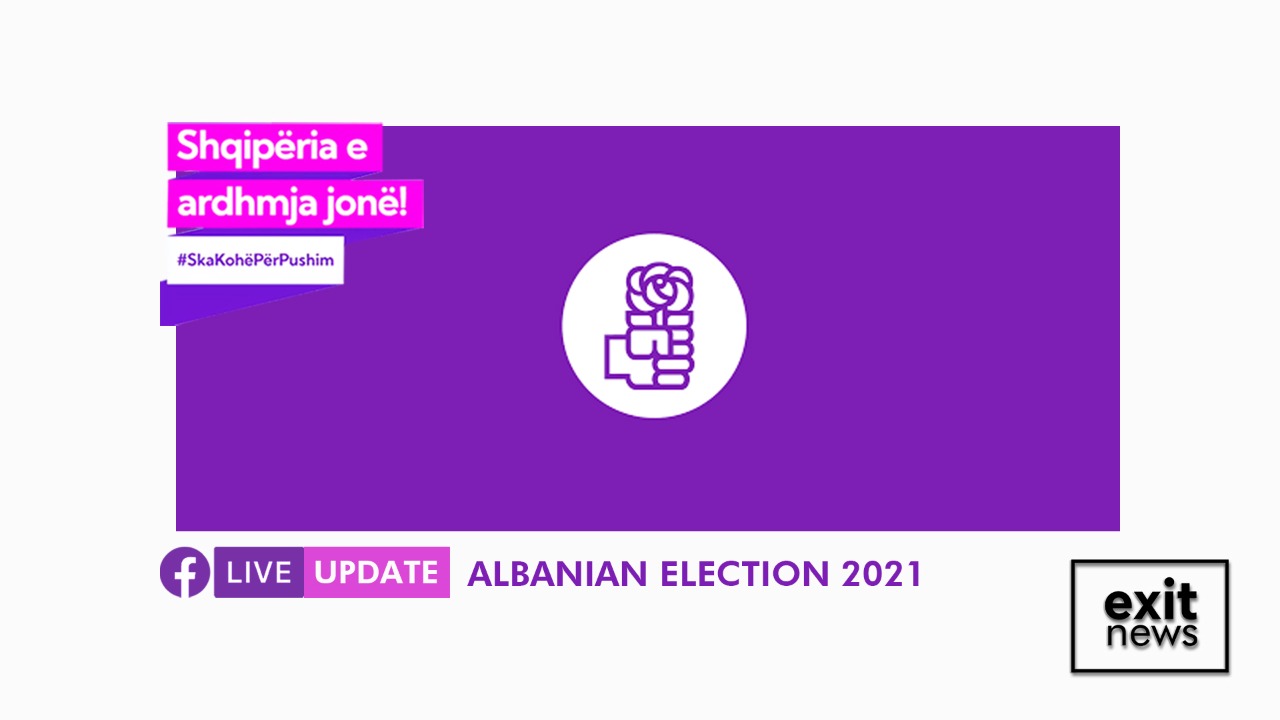 In Permet, the PS has won with 3466 votes.
PD received 1939 votes.
LSI received 527.
11:09
Berat County
Centers counted:                             101 of 277   
Socialist Party:                                        55.08%
Democratic Party:                                29.60%
Socialist Movement for Integration:              13.04%
Dibër County
Centers counted:                           95 out of 227   
Socialist Party:                                        45.87%
Democratic Party:                                42.41%
Socialist Movement for Integration:              7.48%
Durrës Region
Centers counted:                            87 out of 481   
Socialist Party:                                        53.04%
Democratic Party:                                38.84%
Socialist Movement for Integration:              6.17%
Elbasan County
Centers counted:                             214 out of 511   
Socialist Party:                                        55.25%
Democratic Party:                                36.46%
Socialist Movement for Integration:              5.09%
Fier county
Centers counted:                             216 out  of 580   
Socialist Party:                                        52.46%
Democratic Party:                                38.18%
Socialist Movement for Integration:              6.58%
Gjirokastra Region
Centers counted:                          111 out  of 207   
Socialist Party:                                       54.60%
Democratic Party:                                29.09%
Socialist Movement for Integration:               13.47%
Korca district
Centers counted:                          150 out  of 427  
Socialist Party:                                       47.23%
Democratic Party:                                41.76%
Socialist Movement for Integration:               7.71%
Kukës Region
Centers counted:                    96 out  of 141   
Socialist Party:                                        35.57%
Democratic Party:                                62.57%
Socialist Movement for Integration:              0.16%
Lezha Region
Centers counted:                              86 out  of 249   
Socialist Party:                                        41.58%
Democratic Party:                                45.94%
Socialist Movement for Integration:              8.24%
Shkodra Region
Centers counted:                            136 of 4 11   
Socialist Party:                                        30.00%
Democratic Party:                                43.27%
Socialist Movement for Integration:              9.43%
Tirana district
Centers counted:                          260 out of 1243  
Socialist Party:                                       50.45%
Democratic Party:                                37.06%
Socialist Movement for Integration:              6.17%
Social Democratic Party:                            2.81%
Vlora Region
Centers counted:                              225 out of 445   
Socialist Party:                                       57.48%
Democratic Party:                                32.39%
Socialist Movement for Integration:              6.55%
Democratic Conviction:                                  1.01%
10:56
34.4% of the votes have been counted as of 10:40
PS have 49.4%
PD has 38.75%
LSI has 7.15%
Other parties have 4.62% combined.
While PS is leading, all opposition parties combined are leading by 5,984 votes
10:51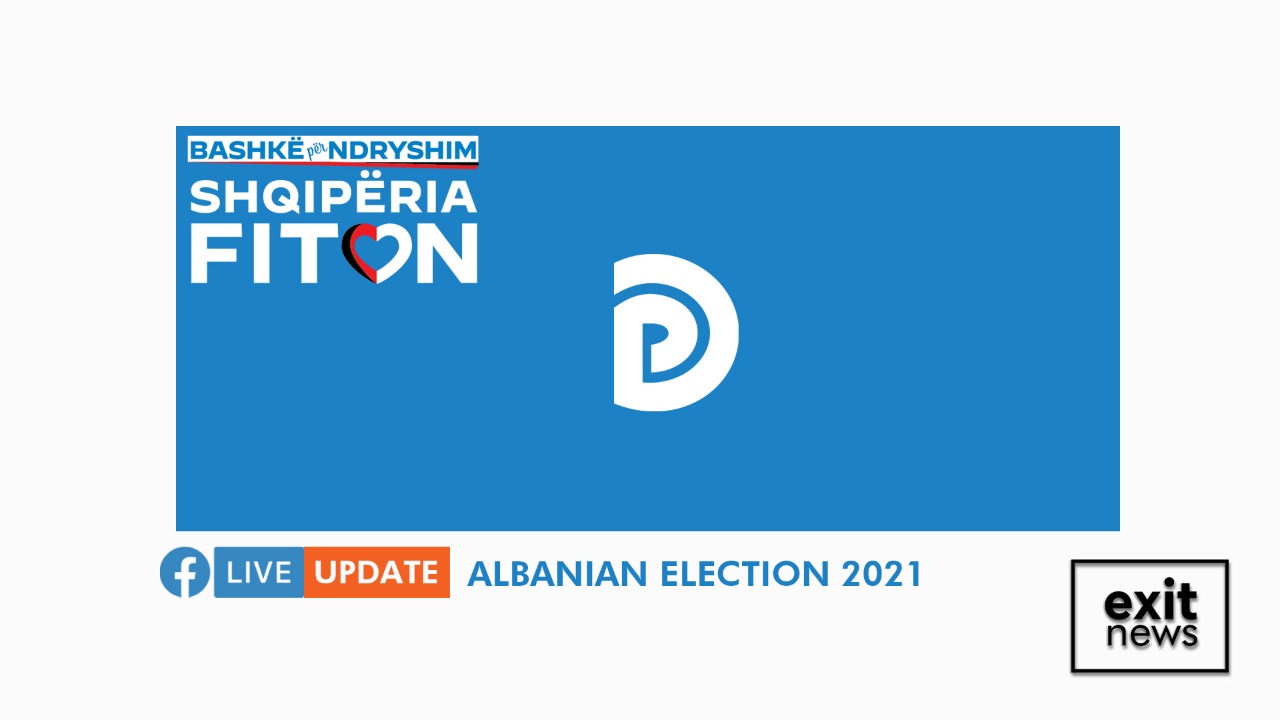 The results are in from the Municipality of Has in Kukes and PD are leading.
7528 votes were cast and the PD received 4776.
The PS received 2671
488 were not valid.
Counting for candidates will begin at 14:00
10:48
PD candidate Jorida Tabaku gave a statement to the media following the results of voting in Unit 10 in Tirana.
She stated that the PD's votes increased by 30% or 1200 votes in that region while the PS lost 200 votes based on figures from the previous election.
10:12
In Unit 10 where electronic voting took place, Fatmir Xhafaj, the former Interior Minister who resigned after his brother was arrested for drug trafficking, won the majority of the votes with 2795.
PD candidate Agron Shehaj won 525 votes.
PD Chairman Lulzim Basha won 492 coted.
PD Candidate Dashamir Shehi got 355 votes.
Ex-Prime Minister and PD candidate Sali Berisha got 238 votes.
LSI Chairwoman Monika Kryemadhi got 81 votes.
10:00
Euronews' ballot reporting app was hacked this morning. The app shows an in-detail report of ballot counting for each district, through numbers and percentages. It's now back online.
09:54
32.1% of the total ballots have been counted so far.
In the electoral district of Kukes, the PD is leading with 62.67 % against SP's 35.6% and LSI at 0.14%
The PD is also in the lead in the district of Lezha with 45.97%, SP is currently at 41.85% and LSI at 8%
In Diber, the PS is ranked first with 45.97% of the votes and PD with 41,99 % and LSI with 7.65%
In Durres, PS is also in the lead with 53.41% of votes, PD with 38.19% and LSI with 6.44%
In Tirana, PS continues to lead with 51.12% of votes, PD with 36.51% and LSI with 6.07%
In Elbasan, PS leads with 54.96%, DP has 36.88% and LSI with 5.04%
In Fier, PS leads with 52.21%, PD with 38.04%, and LSI with 6.54%
In Berat, PS continues to lead with 54.65%, while PD have 30.36 % and LSI have 12.72%
Korca has given PS 48.601% of votes, PD 41% and LSI 7.77%
In Vlora, PS has received 57.25%, while PD has 32.72%, and LSI has 6.54%
In Gjirokaster, PS has secured 54.92%, PD 28.6711%, and LSI 13.51% of votes.
09:50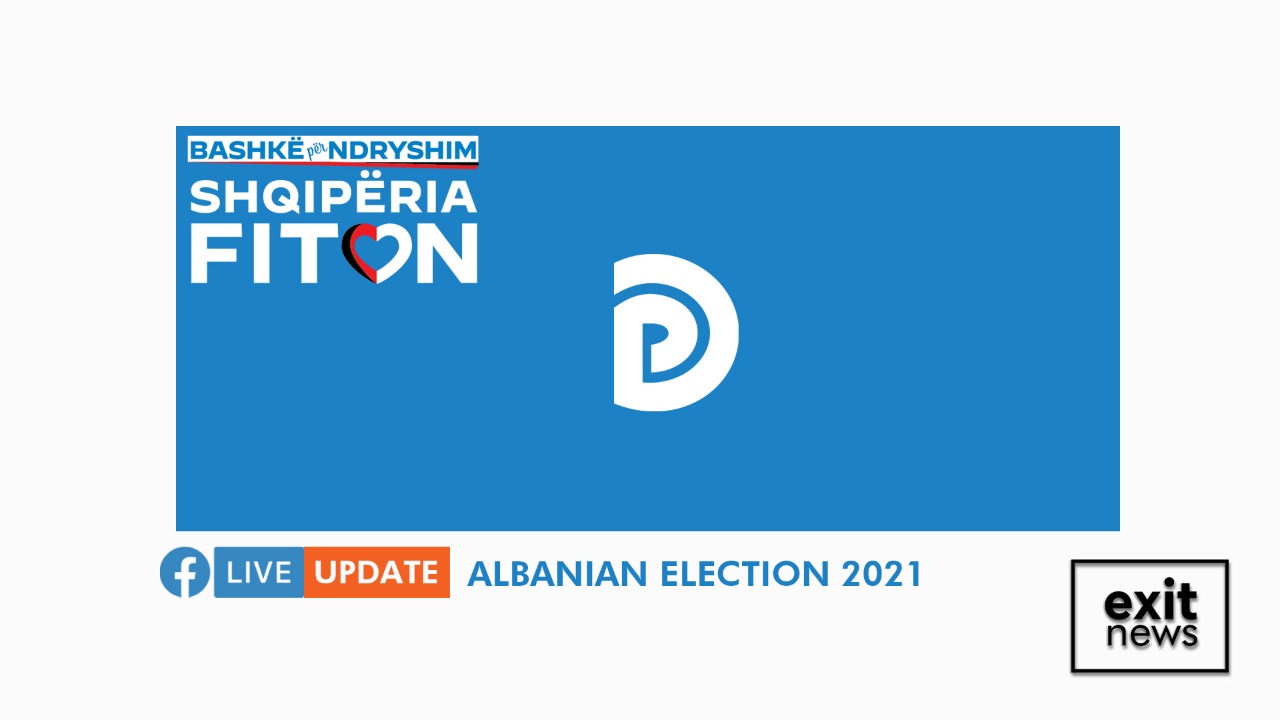 91 out of 411 voting centres have been counted in Shkodra.
PD and SMI are leading with 53.3% of the votes.
PS has 43.1%.
PSD got 14.9%.
09:45
President Ilir Meta has called for calm until the final results are announced. He claimed there was a deliberate selection of counting boxes for the purpose of demoralizing rivals. He urged people to wait for the official and final results.
09:39
In unit number 10, electronic voting and counting was performed. Fatmir Xhafaj, the political leader of the Socialist Party in this area, has won over 2,000 votes.
Mayor of Tirana Erion Veliaj has invited the opposition to collaborate. In a press conference, he said "Now we have to hug them and extend our hands. We are all one. From the end of this campaign, I would like to start the campaign of brotherhood and cooperation."
09:30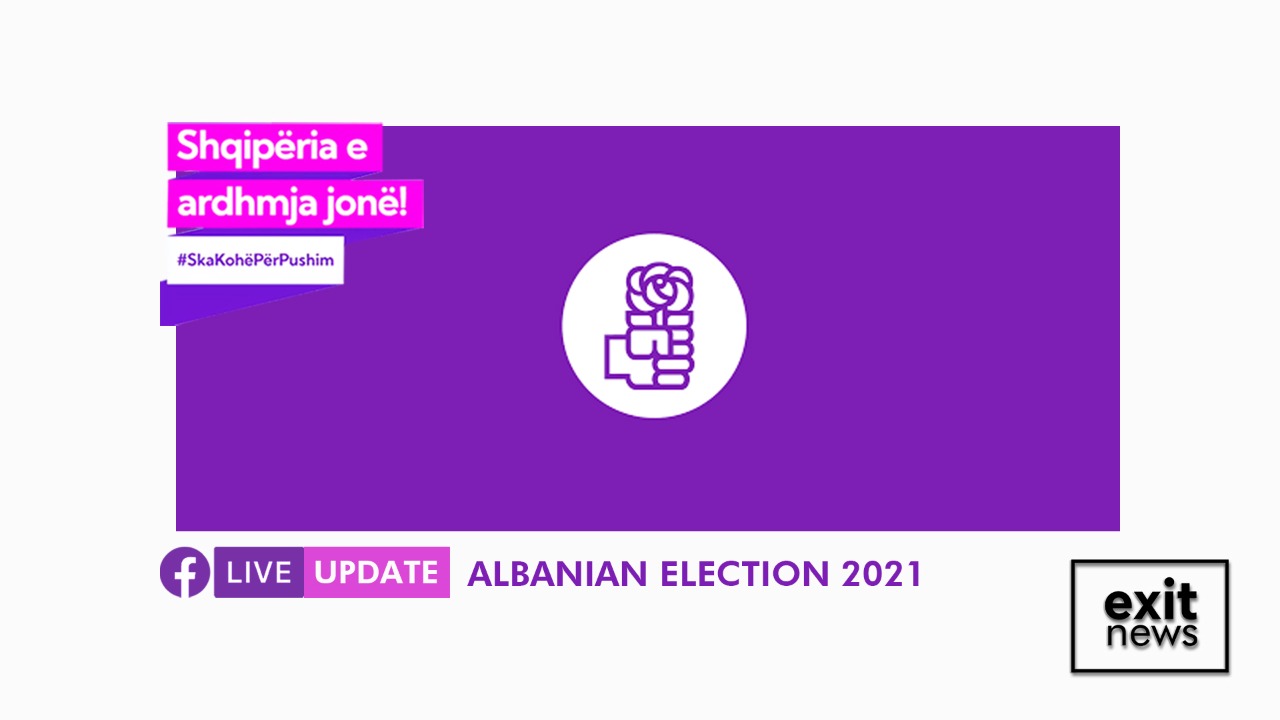 Preliminary results in Tirana show a PS lead with 51% and the PD with 36%
221 ballot boxes have been counted out of 1243.
This translates to around 38,000 votes for the PS and 27,000 for the PD coalition.
09:28
69 ballot boxes have been counted in Durres and the PS are in the lead with over 53%.
PD has received over 38%.
LSI has 6.4%
This translates to a lead for the PS of around 3000 votes so far.
09:23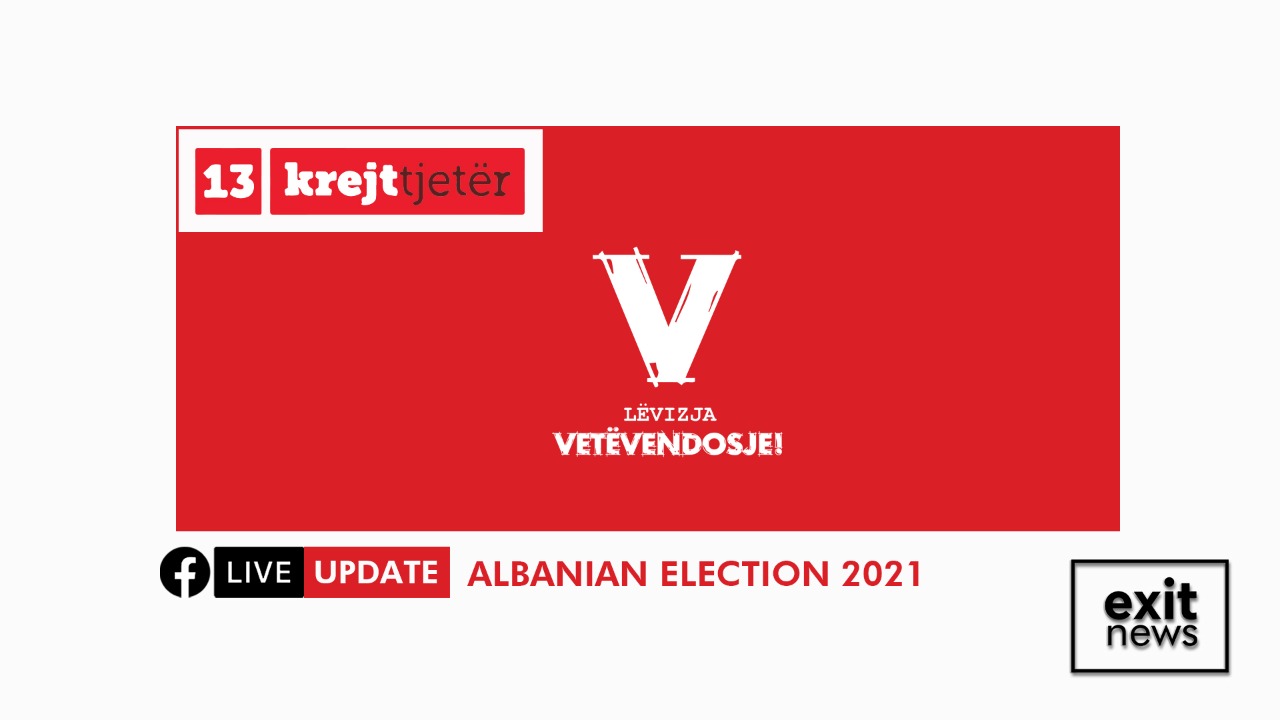 Observers of Vetevendosje's candidate in Tirana, Boiken Abazi were not allowed to be present at the ballot counting center number 34 in "Bajram Curri" school.
The representative of Abazi at this ballot counting center, Edvin Shehu said that the process of counting is continuing only with the presence of observers of PS, PD, and LSI.
"After several attempts and the arrival of the independent candidate Boiken Abazi at the ballot counting center, they allowed only three of observers from the list we have had presented but did not allow two other observers because we had requested their replacement as they were infected with COVID-19. This is violating the law," said Shehu.
"At the same time, the counting process has continued without the presence of Boiken Abazi's observers," he added
09:18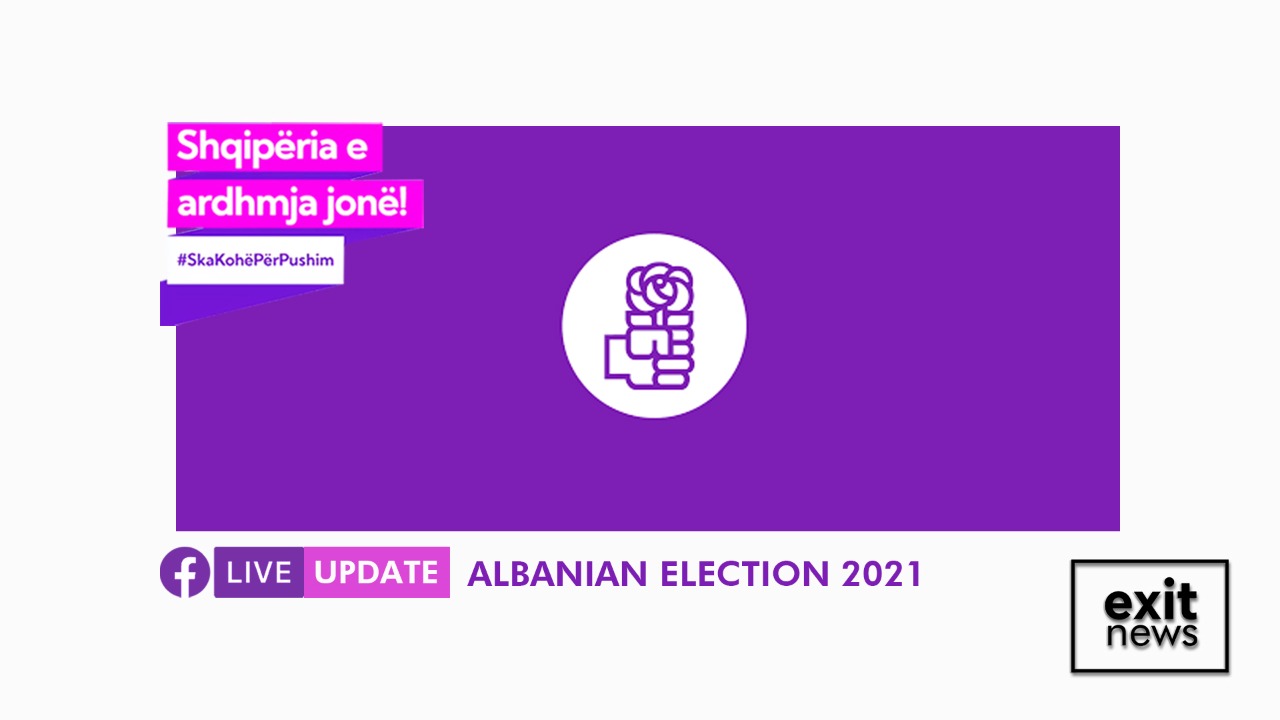 In the Municipality of Këlçyrë, the counting in 18 polling stations has been completed. The result announced by the CEC is:Socialist Party – 51.30%Democratic Party – 31.37%Socialist Movement for Integration – 14.92%Social Democratic Party – 1.11%The Municipality of Këlçyrë is one of the 7 municipalities of the district of Gjirokastra. Voter turnout was 3597.
09:15
The results coming in from voting centers paint a very different picture to the exit polls last night. But higher than usual voter turnout in the capital of Tirana is expected to be crucial in determining who will form the new parliamentary majority.
Tom Doshi's exit from the PSD party paves the way for a coalition with the PS. With Doshi as chairman, Rama said he would not collaborate due to pressure from the US Embassy regarding the former's barring from entering the country. With him gone, the PSDs expected two seats in parliament could be crucial.
09:13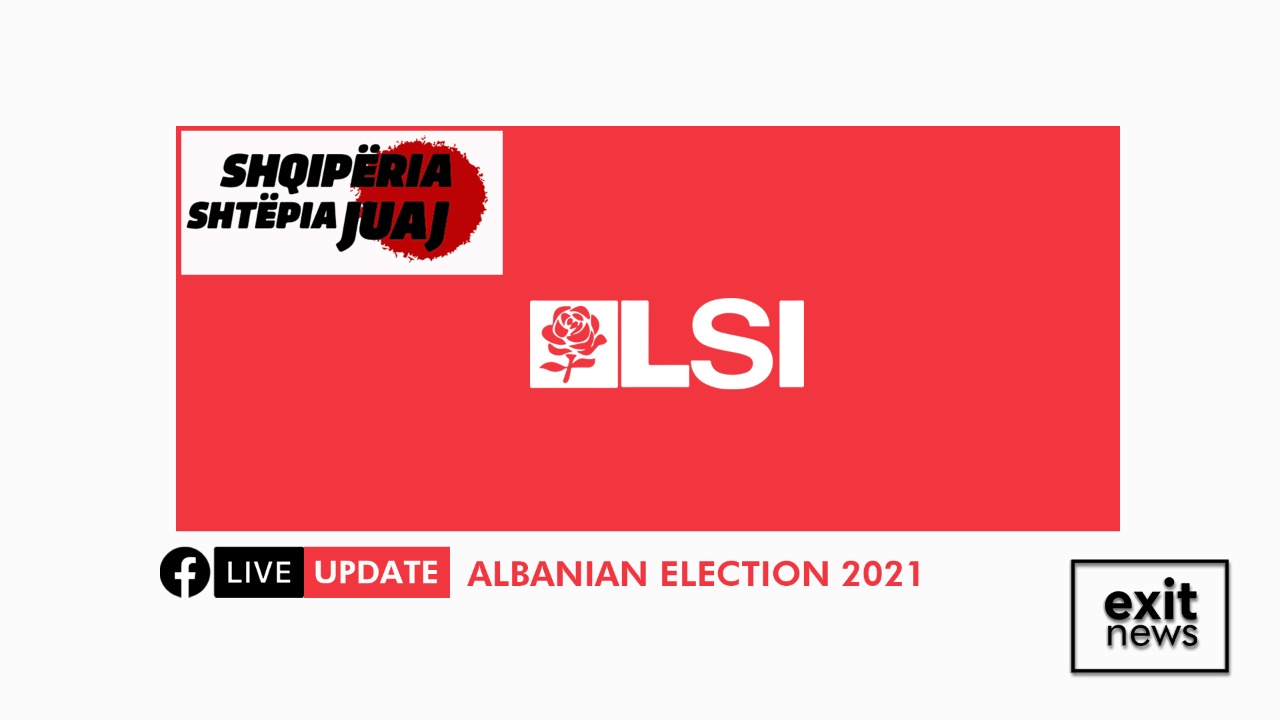 LSI candidate in Berat, Lefter Maliqi has said he will not accept the outcome of the election and said votes have been stolen and bought. "I believe the truth will be revealed and the punishment will be severe," he wrote on Facebook.
09:07
By 8am, 1322 of 5199 ballot boxes had been counted. CEC announced that there were 19536 invalid votes, a number that will likely increase over the coming hours.
09:03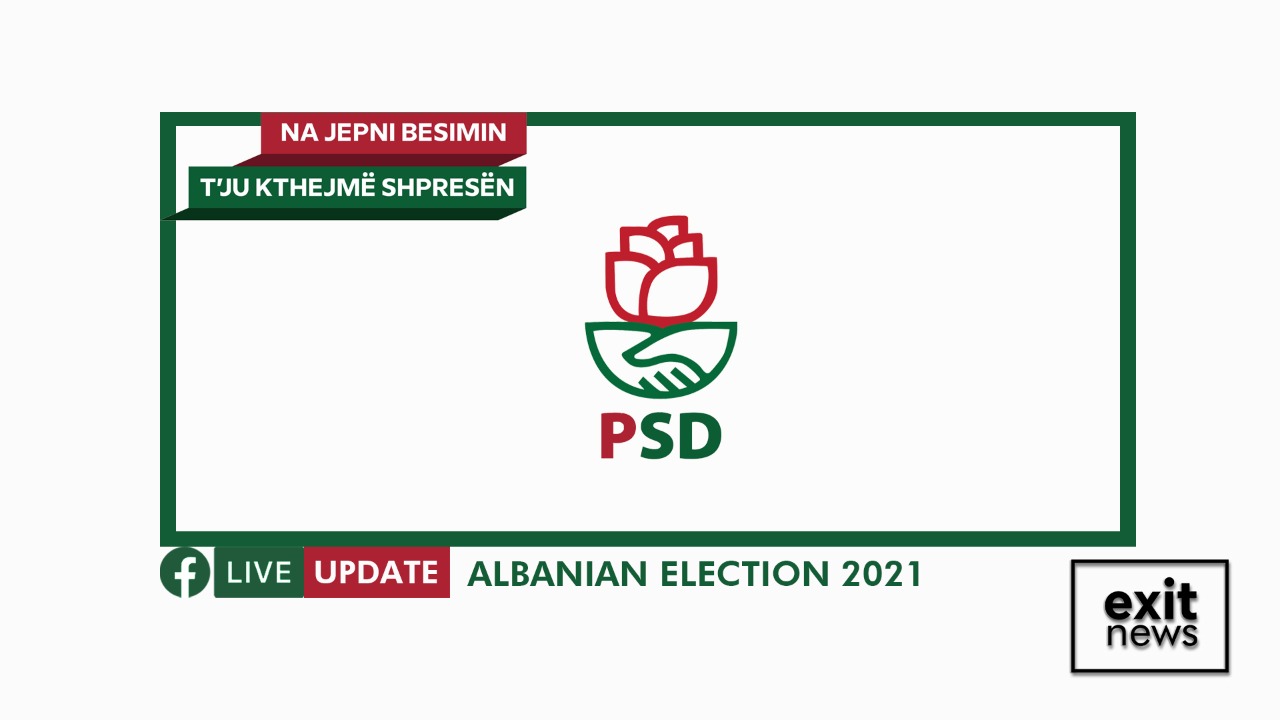 Chairman of the CEC Ilirjan Celibashi said they will review the resignation of Tom Doshi from the PSD. He ran first on the PSD list in Tirana and Shkodra but resigned shortly after the polls closed yesterday. It's likely the PSD could have an important role in forming the new government.
He criticised counters who have left counting stations due to being tired. He said these "schemes" must end and they must continue working.
09:00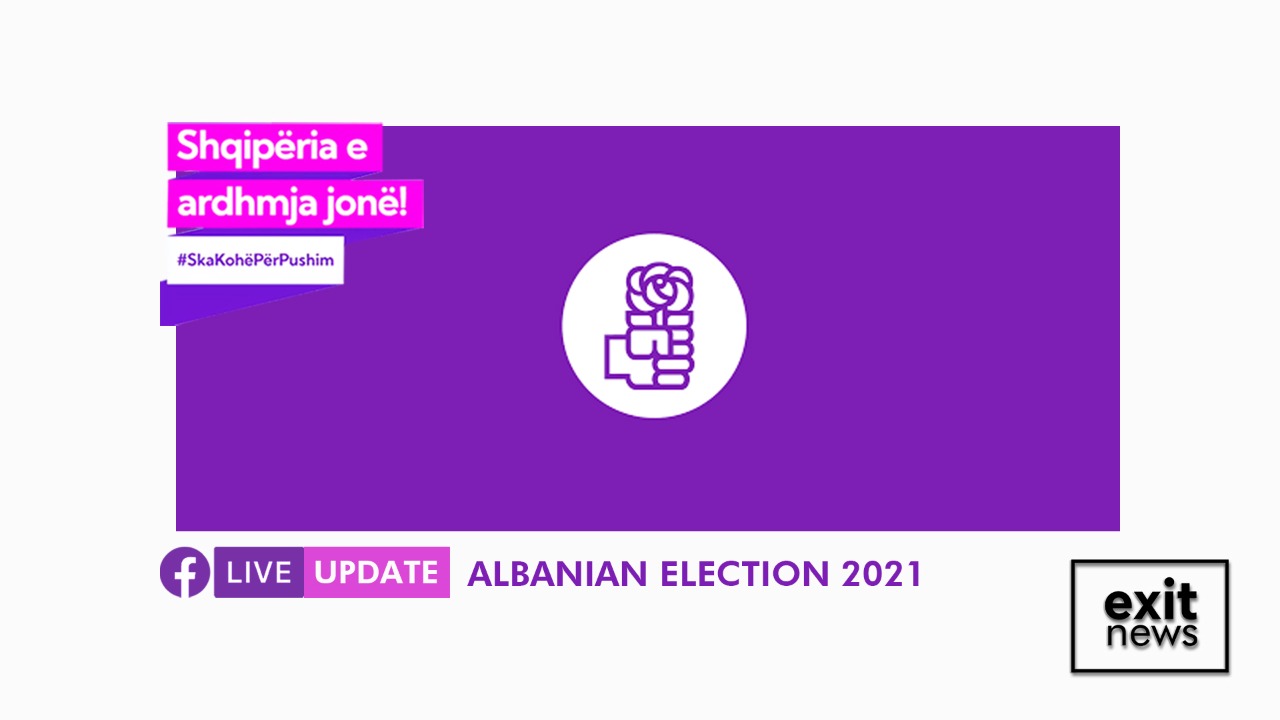 The Socialist Party won the Municipality of Himara, where the count has just ended.The results were displayed live to the public: They are:
PS- 3447 votes or 58%
PD- 1854 votes or 31%
LSI- 341 votes or 5.80%
Invalid votes 124
Out of 21,000 eligible voters, only some 5700 people voted in the entire Municipality.
08:59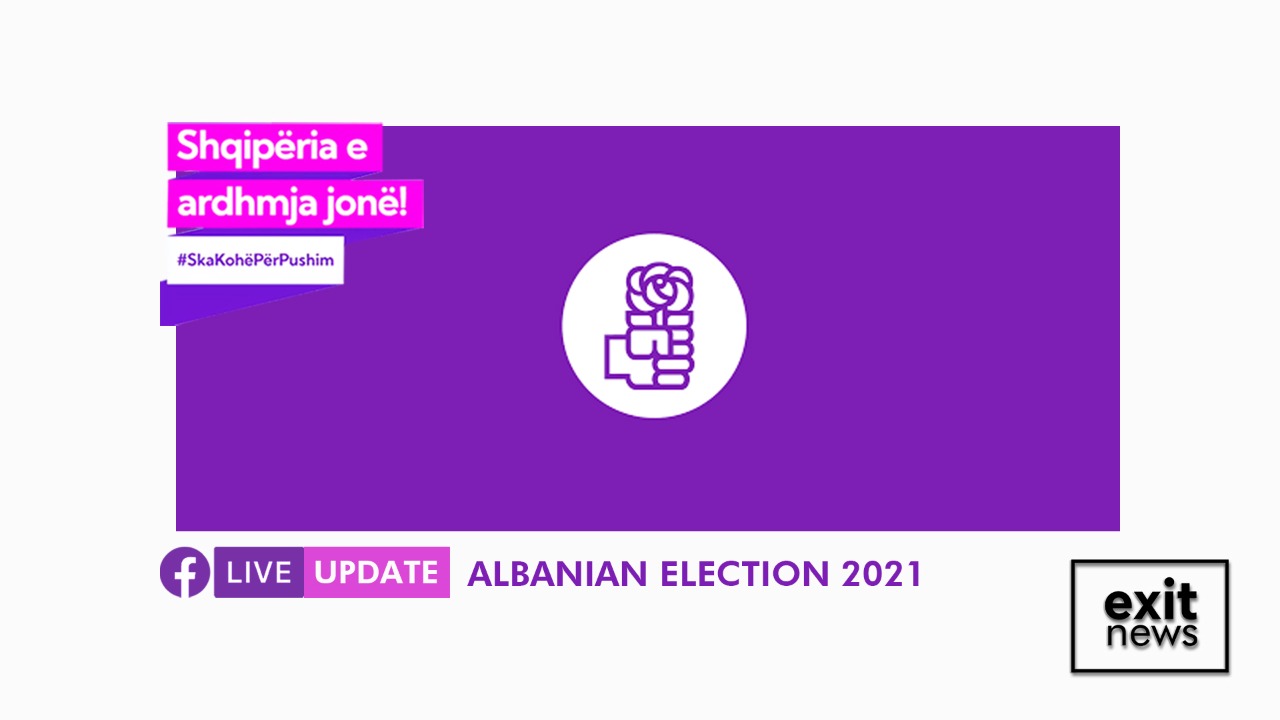 The Socialist Party won Unit No. 10 in Tirana, where for the first time they were voted and counted electronically. The result was published by the chairman of the CEC, Ilirjan Celibashi in the school "Qemal Stafa". Voter turnout in the area was 49%.
The results were displayed live to the public: They are:
PS – 6007 votes
PD – 4550
LSI – 628
PSD – 208
Boiken Abazi – 179
08:15
National Result
Polling stations:                                         1 354 out  of 5199   
Socialist Party:                                        49.82%
Democratic Party:                                38.48%
Socialist Movement for Integration:    7.13%
Social Democratic Party:                          1.91%
Berat County
Numbered centers:                              75 out of 277   
Socialist Party:                                        54.03%
Democratic Party:                                31.54%
Socialist Movement for Integration:              12.12%
Dibër County
Numbered centers:                              71 out of 227   
Socialist Party:                                        46.80%
Democratic Party:                                41.95%
Socialist Movement for Integration:              7.57%
Durrës Region
Numbered centers:                              54 out of 481   
Socialist Party:                                        53.68%
Democratic Party:                                37.50%
Socialist Movement for Integration:              6.66%
Elbasan County
Numbered centers:                              153 out of 511   
Socialist Party:                                        54.85%
Democratic Party:                                37.22%
Socialist Movement for Integration:              4.83%
Gjirokastra Region
Numbered centers:                            95 out of 207   
Socialist Party:                                       54.81%
Democratic Party:                                28.85%
Socialist Movement for Integration:               13.51%
Korca district
Numbered centers:                             113 out of 427  
READ 
Civil servants are prohibited by law from distributing propaganda materials during the campaign
Socialist Party:                                       48.27%
Democratic Party:                                40.41%
Socialist Movement for Integration:               8.08%
Kukës Region
Numbered centers:                              73 out of 141   
Socialist Party:                                        35.98%
Democratic Party:                                62.98%
Socialist Movement for Integration:              0.12%
Lezha Region
Numbered centers:                              68 out of 249   
Socialist Party:                                        42.24%
Democratic Party:                                45.71%
Socialist Movement for Integration:              7.88%
Shkodra Region
Numbered centers:                              153 out of 511   
Socialist Party:                                        29.56%
Democratic Party:                                42.77%
Socialist Movement for Integration:              10.02%
Tirana district
Numbered centers:                             93 out of 411   
Socialist Party:                                       51.46%
Democratic Party:                                36.16%
Socialist Movement for Integration:              6.07%
Social Democratic Party:                            2.81%
Vlora Region
Numbered centers:                              186 out of 445   
Socialist Party:                                       57.25%
Democratic Party:                                32.87%
Socialist Movement for Integration:              6.46%
Democratic Conviction:                                  1.01%