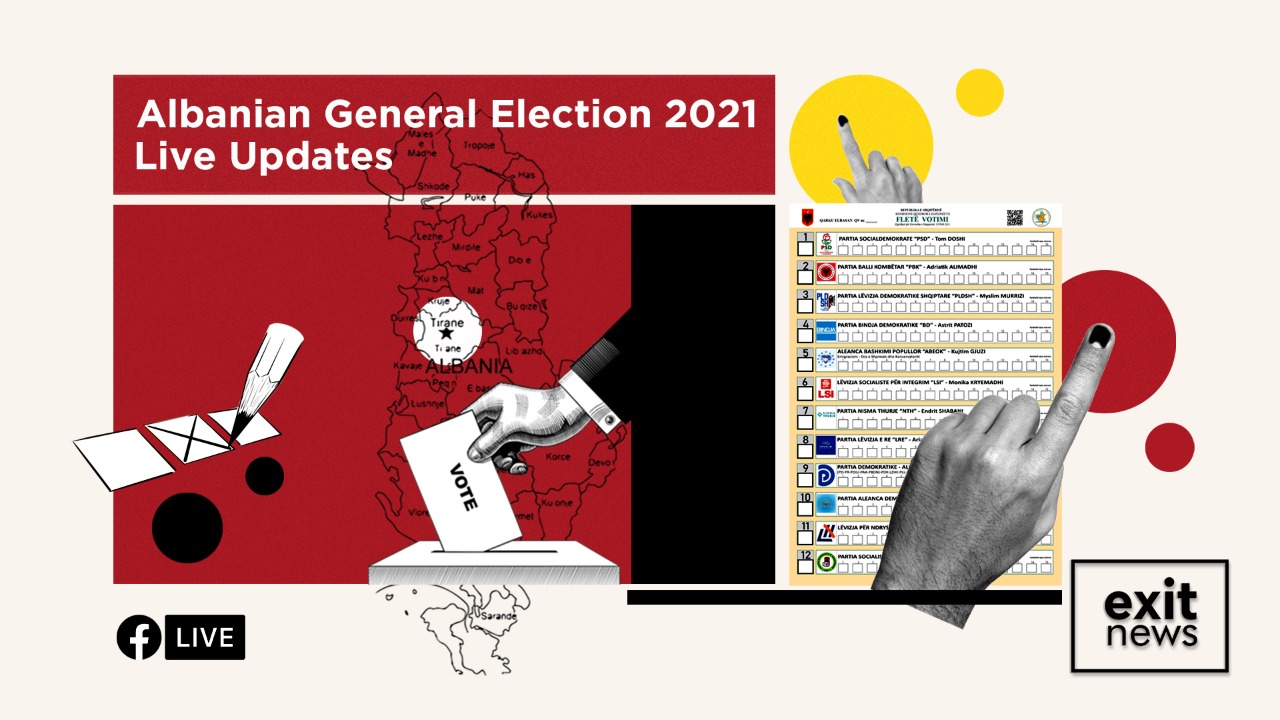 Counting continued through the night. Exit brings you a live blog of the results, as they come in.
17:00
The final outcome of the general election is expected to be announced imminently as the counting is currently at 96.
The counting of votes for candidates will start tomorrow morning at 9am. It has already started in some areas and those votes are expected to be collected by midnight tonight.
16:44
CEC head Ilirjan Celibashi commented on allegations of vote-rigging in the counting process.
"To my knowledge, yesterday there were some requests for some film footage available to the CEC. We have film footage for 92 centers, full footage. These images would help the organs. "There were concerns, but I would not consider them complaints", Celibashi clarified for the public.
"Apparently in the ears of these commissioners the criminal code was not read well," he added.
16:15
45.72% of citizens with the right to vote have participated in the parliamentary elections of April 25, announced the head of the CEC Ilirjan Celibashi.
The counting has been completed in 10 regions: Shkodra, Lezha, Kukes, Fier, Elbasan, Gjirokastra, Korca, Dibra, Berat, and Vlora. Meanwhile, the counting continues for Tirana and Durrës.
The election results are SP with 74 seats, PD with 59 seats, PSD with 3 seats, and LSI with 4 seats.
16:00
The Special Prosecution Office against Corruption and Organized Crime, SPAK has registered 91 cases of electoral corruption, of which 5 reports came from political parties: DP with 50 reports; SMI with 3 reports; PS with 1 report; FRD with 1 report.
10 reports have come from the Judicial Police.
4 reports from the Judicial District Prosecutions
4 reports from citizens.
18 reports from the Institution of the President of the Republic.
SPAK announced that:
32 criminal proceedings have been registered for which the investigation is ongoing.
It was decided in 7 cases not to initiate criminal proceedings.
15 cases have been sent to the State Police for preliminary verifications.
23 cases have been sent to the jurisdiction of the district prosecutor's offices.
14 cases are in the process of verification by special prosecutors.
The reports were made for the period March – April 2021.
14:22
94 percent of the nationwide votes were counted by 1:30 p.m. The Central Election Commission reported the result: Socialist Movement for Integration SMI 100,320 votes, Socialist Party PS 712,254 votes, Democratic Party PD 576,815 votes.
These figures translated into mandates are SP with 74 seats, PD with 59 seats, SMI with 4 seats, and PSD with 3 seats. A total of 4,900 boxes were counted out of a total of 5,199 boxes.
14:20
The Durrës court sentenced 2 people arrested on April 24 for trying to buy votes. The convicted persons are NM, 37 years old, resident in Qerret, and Xh.T., 23 years old, resident in Qerret, Durrës. The Police notification stated that: "During the control exercised in the vehicle, 28 envelopes with 5,000 and 10,000 ALL each were found and seized as material evidence, which is suspected to be used for the purchase of the vote", announced the Police.
13:20
Boiken Abazi, the independent candidate running in Tirana with the support of Vetevendosje has denounced further alleged vote tampering.
He posted on social media, images appearing to show that an additional X had been placed next to the PS candidate, in order to invalidate the vote for him.
"To cover up the electoral crime, last night they attempted with all forms of pressure not to allow our observers to take pictures at the counting centers. But here we are again with other facts to testify how our votes are warped with a second ′′ X ′′ by commissioners, to pass our votes as PS votes or declare them invalid."
12:32
The PS now has 74 mandates.
The PS have 48.63% of the vote.
The PD have 39.38% of the vote.
11:56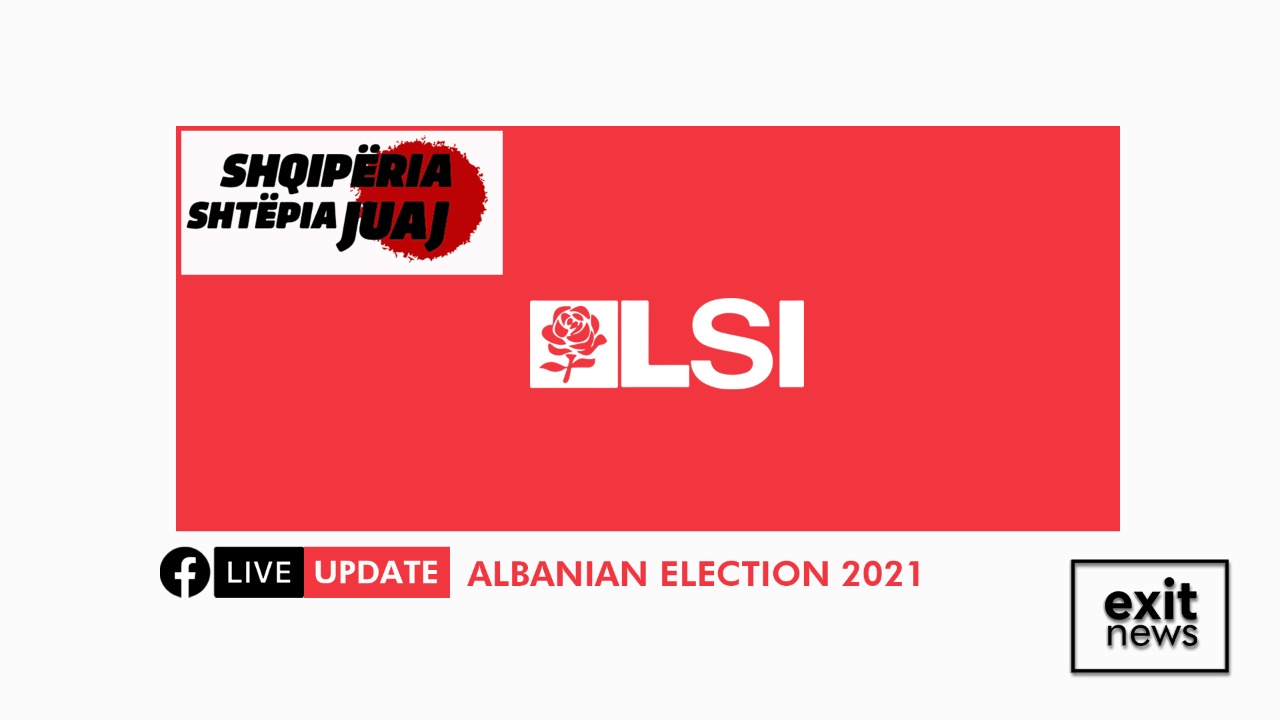 Compared to previous elections, LSI lost around 50% of votes.
Based on 90% of counted votes, LSI has only 5 mandates, comparedd to 19 the party had.
11:54
Damian Gjiknuri, leader of the PS campaign in Vlora said that President Ilir Meta should resign. This is due to his party's results in the general election he said.
"I want to thank the other political forces here in Vlora as well, that shows maturity and democratic culture. I want to thank the president of the Republic as well, who energized our campaign, he came here to discover conspiracy plots and since we kept our work, I hope that will keep his and resign."
11:34
Celebrations are underway in Berat as the PS seems almost certain to win. Blendi Klosi, Minister of Tourism and candidate for the region opened bottles of champagne, spraying supporters and those in the crowd.
Celebrations also started in Gjirokaster where the PS won three mandates. Interior Minister Bledi Cuci and MP Mirela Kumbaro celebrated by kissing and hugging all their supporters.
11:32
High Representative Josep Borrell and Commissioner for Neighborhood and Enlargement Olivér Várhelyi in a joint statement on Albania's parliamentary elections, called for a full investigation into all allegations of vote-buying
"Any suspected irregularities must be brought to the attention of the Central Election Commission and other competent authorities immediately, and cases must be thoroughly investigated, including vote-buying," the EU statement said.
Borrell and Varhelyi called on the parties to continue counting and accept the result: "Observers have reported related concerns about the misuse of state resources and state posts by the party in positions and other public figures. We encourage all parties involved in the count to proceed smoothly and in accordance with established procedures. All parties must now ensure the effective and democratic functioning of the country's institutions as a result of these elections. This includes the responsibility to follow democratic principles in respecting the election results."
11:30
Counting is completed in the district of Korça.
PS wins 6 mandates, PD 5, and LSI 8,488 votes
Nationwide, PS has 73 mandates, PD 59, LSI 5 and PSD 3
11:28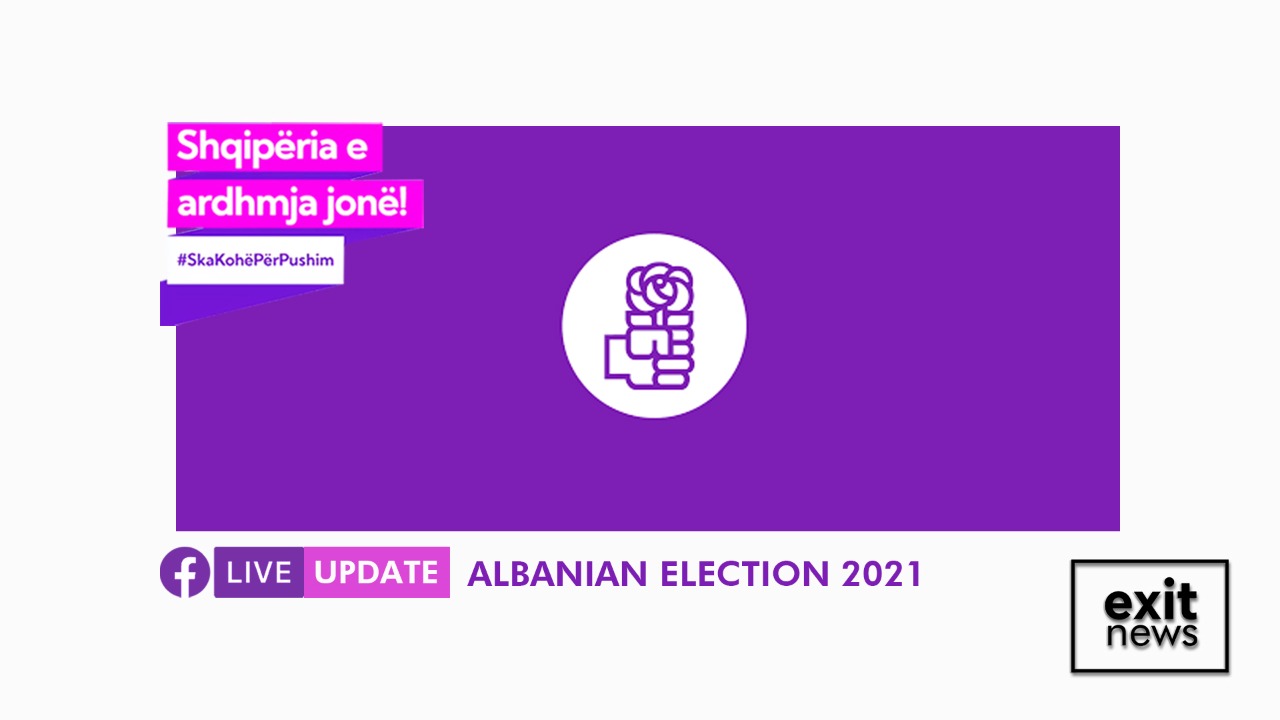 Prime Minister Edi Rama and the Chairman of the Socialist Party has called on supporters to gather in Skanderbeg Square today for a rally to celebrate their election win. He asked Socialists along with Patrons, coordinators, leaders, and candidates to attend.
"Today at 18:00 in Skanderbeg Square, the champion team of patrons, coordinators, leaders, MPS and whoever wants to join is in embracing our win."
10:40
4772 of 5199 counting centers have submitted results.
the PS continues to lead with 48.6% of the vote.
PD has 39.4%.
10:07
Compared to the 2017 elections, the PS:
Increased by 3 mandates in total of 10 counties. They won two more seats in Elbasan, and one more seat in Berat.
They lost one mandate in 4 regions: Shkodër, Lëzhë, Dibër, and Fier.
Maintained the same result in 4 regions: Vlora, Kukës, Korçë, and Gjirokastër.
Compared to the 2017 elections, PD:
Grew by 10 terms in total in 10 counties. They won one more mandate in 8 regions: Shkodra, Lezha, Dibra, Fier, Berat, Korca, Gjirokastra, Vlora.
Won 2 more mandates in Elbasan.
Maintained the same result in the district of Kukes.
Compared to the 2017 elections, LSI:
Lost mandates in 8 counties out of 10 counted so far. They lost in the regions: Lezha, Dibra, Elbasan, Berat, Korca, Gjirokastra, Vlora and won one less mandate in Fier.
Maintained the same result in Shkodra.
Compared to the 2017 elections,  PSD (Tom Doshi) :
Increased by 2 terms nationally. Doshi won a total of 3 seats.
Won from a plus mandate in 2 regions: Shkodra and Tirana.
Whereas, Shpëtim Idrizi PDIU lost its two mandates in Elbasan.
10:04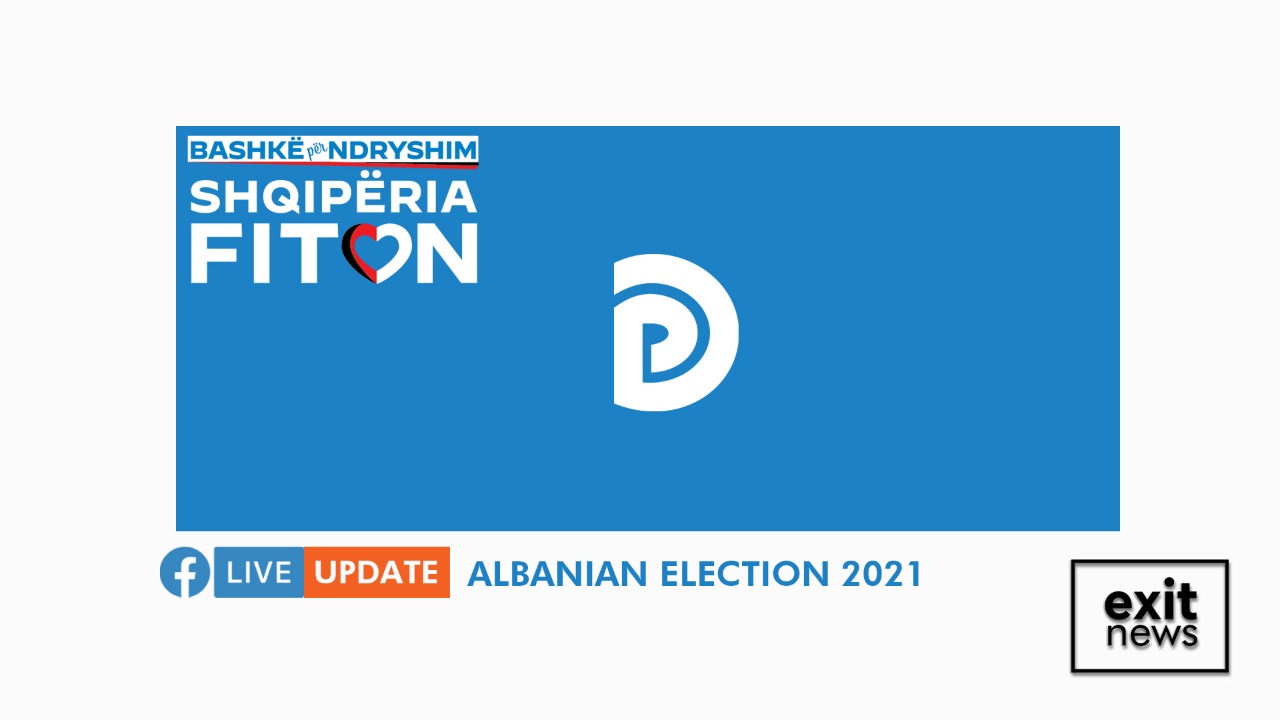 Counting is completed in Shkoder.
PD wins 5 mandates, PS 3, PSD 2 and LSI 1.
09:07
Counting has been completed in 10 of the country's 12 counties.
The Socialist Party has won 6 regions: Berat, Elbasan, Fier, Gjirokastra, Korça, and Vlora.
The Democratic Party has won 4 regions: Dibra, Kukes, Lezha, and Shkodra.
While the districts of Durrës and Tirana are still counting the boxes. 517 ballot boxes are still uncounted in the country, out of 5199 in total.
09:00
4710 of 5199 voting centres have submitted their results.
The PS are leading with 48.6% of the vote.
PD has 39.4% of the vote.
LSI has 6.9% of the vote.
PSD has 2.2% of the vote.
This equates to 73 mandates for PS, 59 for PD, 5 for LSI and 3 for PSD.