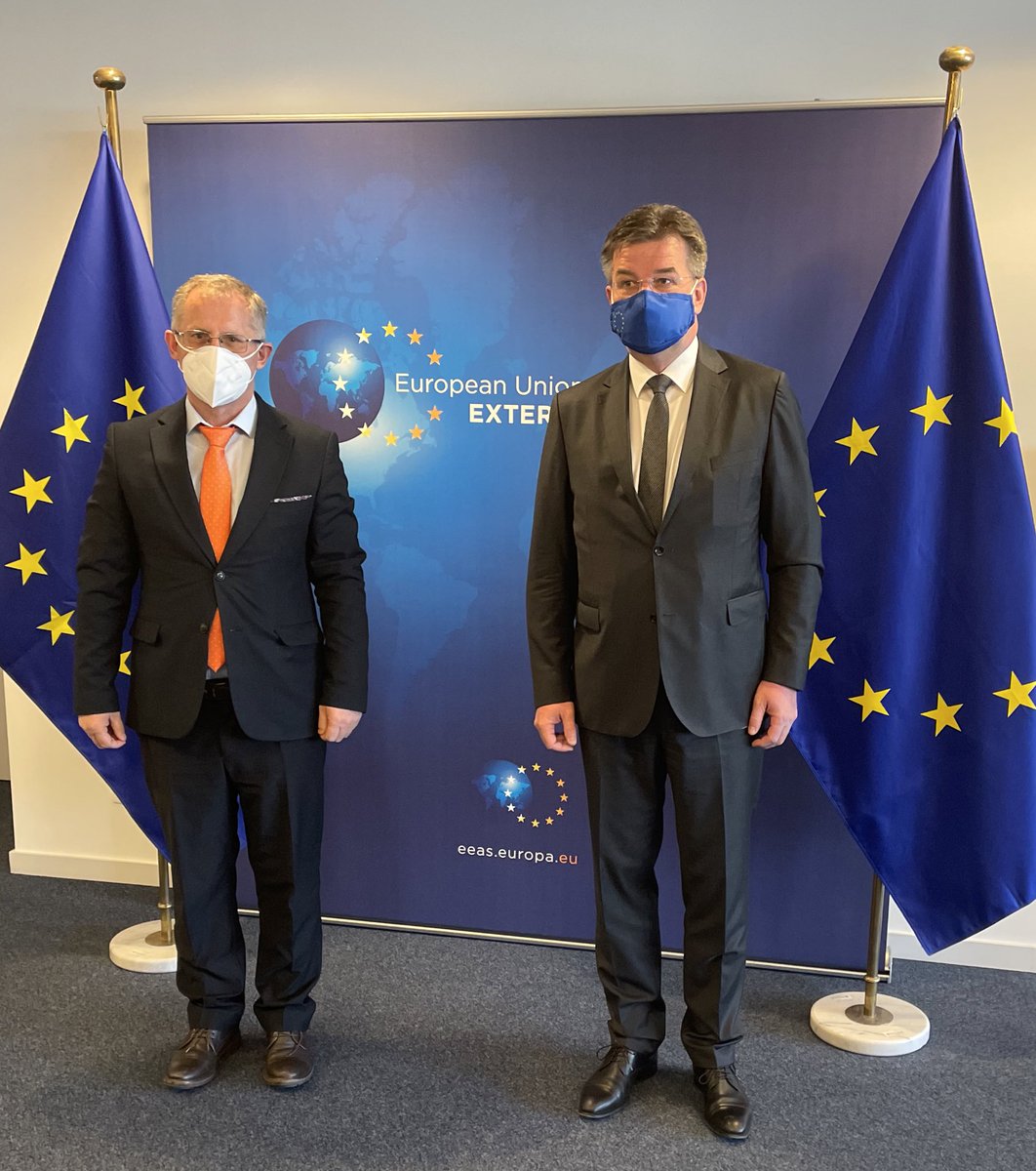 The first deputy Prime Minister of Kosovo, Besik Bislimi met the EU envoy on Pristina-Belgrade dialogue, Miroslav Lajcak on Tuesday in Brussels.
"Deep, extensive, but above all very useful exchange with Besnik Bislimi, first Deputy Prime Minister of Kosovo, about the Dialogue – history, state of play and way forward," Lajcak wrote in a twitter post.
The meeting takes place two days before Kosovo's Prime Minister Albin Kurti is set to meet the European Union's high officials. One of the topics to be discussed is the dialogue between Kosovo and Serbia.
The issue was already discussed with Serbia's President, Aleksandar Vucic who was in Brussels on Monday.
EU is hoping to schedule a meeting between Kurti and Vucic in May, but Prishtina has not confirmed yet if it will take place.
The spokesperson of Kosovo's government, Perparim Kryeziu said on Monday that Kurti did not receive an official invitation about a meeting with Vucic in May.
Efforts on pushing forward the process of the dialogue on normalization of relations between Kosovo and Serbia, have been intensified lately.
Earlier during the day Kurti discussed about the issue with the US Deputy Assistant Secretary of State Matthew Palmer.