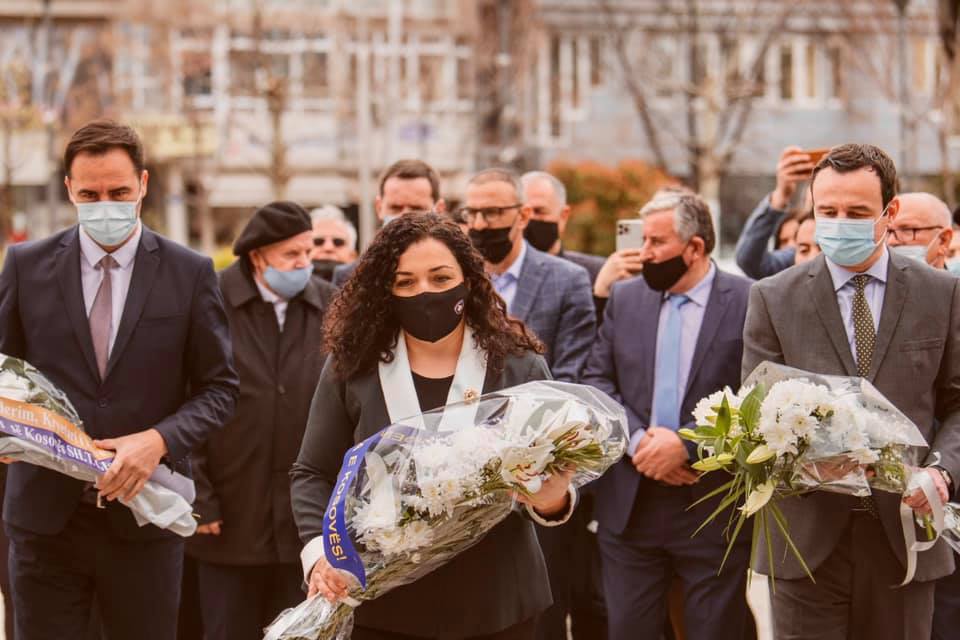 Kosovo marked the National Day of the Missing Persons on Tuesday, as the country still does not have any information about more than 1600 victims of the war in 1998-1999.
The institutional leaders pledged to do their best on solving the issue, while the newly elected government said it was its priority on the dialogue process with Serbia.
"The [National] Day of the Missing reminds us that the lack of accountability for the fate and whereabouts of the 1632 missing persons, as well as the lack of justice for thousands of war victims, continue to aggravate the lives of families who even 22 years after the war live in pain and awaiting anxiety," Prime Minister Albin Kurti said.
The Speaker of the Assembly of Kosovo, Glauk Konjufca said that Serbia is responsible for the genocide, suffering, and crimes it committed against the Albanian population in Kosovo.
"…Therefore it is an obligation of every official to do their best for justice to happen and be put in its place as there can be no peace without justice in Kosovo," Konjufca said.
Kurti, Konjufca, and the President of Kosovo, Vjosa Osmani paid homage to the Memorial to the Missing in Pristina.
"Today and always we must understand that the fate of Kosovo is linked to the shedding light to the fate of the missing, that justice for them is a precondition for peace, and that Serbia's responsibility for the macabre crimes that constitute genocide must occur for our region to move forward," Osmani wrote in a Facebook post.
State institutional leaders also commemorated 376 victims of Meje's massacre, executed by Serbian forces. 36 of the victims were minors, younger than 18.
"Mortal remains of many victims were found in Serbia where the Serbian regime transported them as part of the plan to hide the crimes. 13 of them are still among missing, victims of the Serbian genocide in Kosovo," Osmani said.