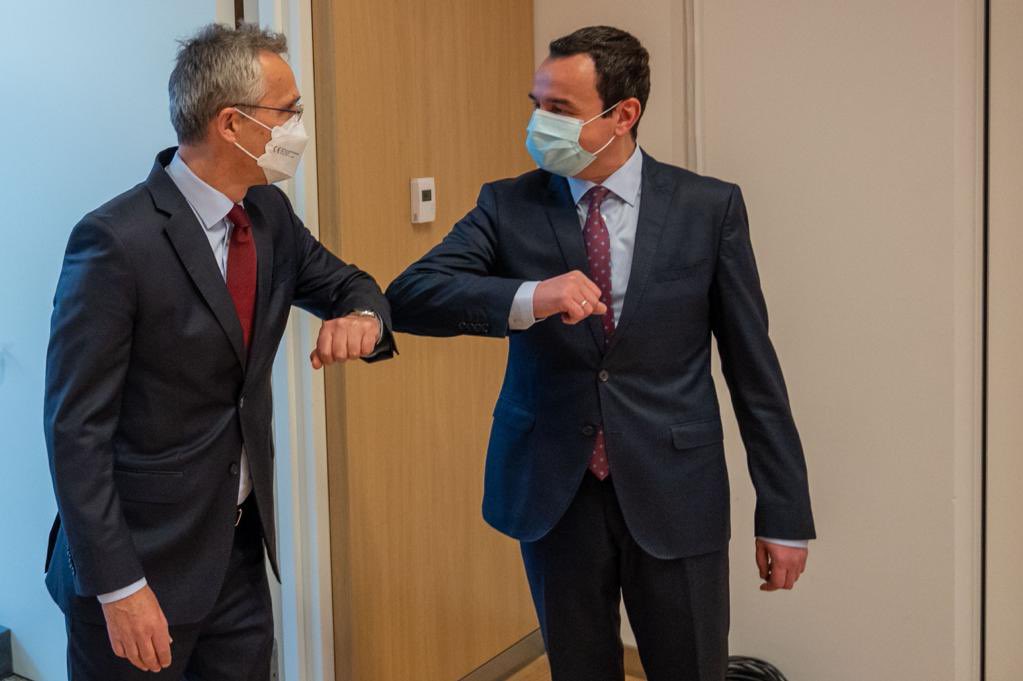 The Prime Minister of Kosovo, Albin Kurti met with the NATO secretary general Jens Stoltenberg where they discussed developments in Kosovo and the importance of its mission in the country, KFOR for stability in the Western Balkans.
"With the Secretary General Jens Stoltenberg I emphasised that its presence in Kosova is indispensable in keeping peace and providing security and Kosova membership in NATO makes the region and Europe much safer," Kurti said in a Twitter post.
"NATO is the greatest security alliance the world has ever seen," he added.
While Stoltenberg also empathised that NATO support efforts to "re-energise" talks between Pristina and Belgrade.
"Dialogue is the only way to achieve a lasting political solution," Stoltenberg said.
Kosovo's Prime Minister is having a two-day visit in Brussels where he is having separated meetings with EU high officials.
On Wednesday, Kurti stated that he will not have a meeting with Serbia's President Aleksandar Vucic, after May 11 was mentioned as a potential date for such event in Brussels.
"I can't attend a meeting for which I haven't previously confirmed my participation," Kurti told journalists on Wednesday, as he started a two-day visit in Brussels.
This date for a possible Kurti-Vucic meeting was mentioned by the EU top diplomat Josep Borrell.