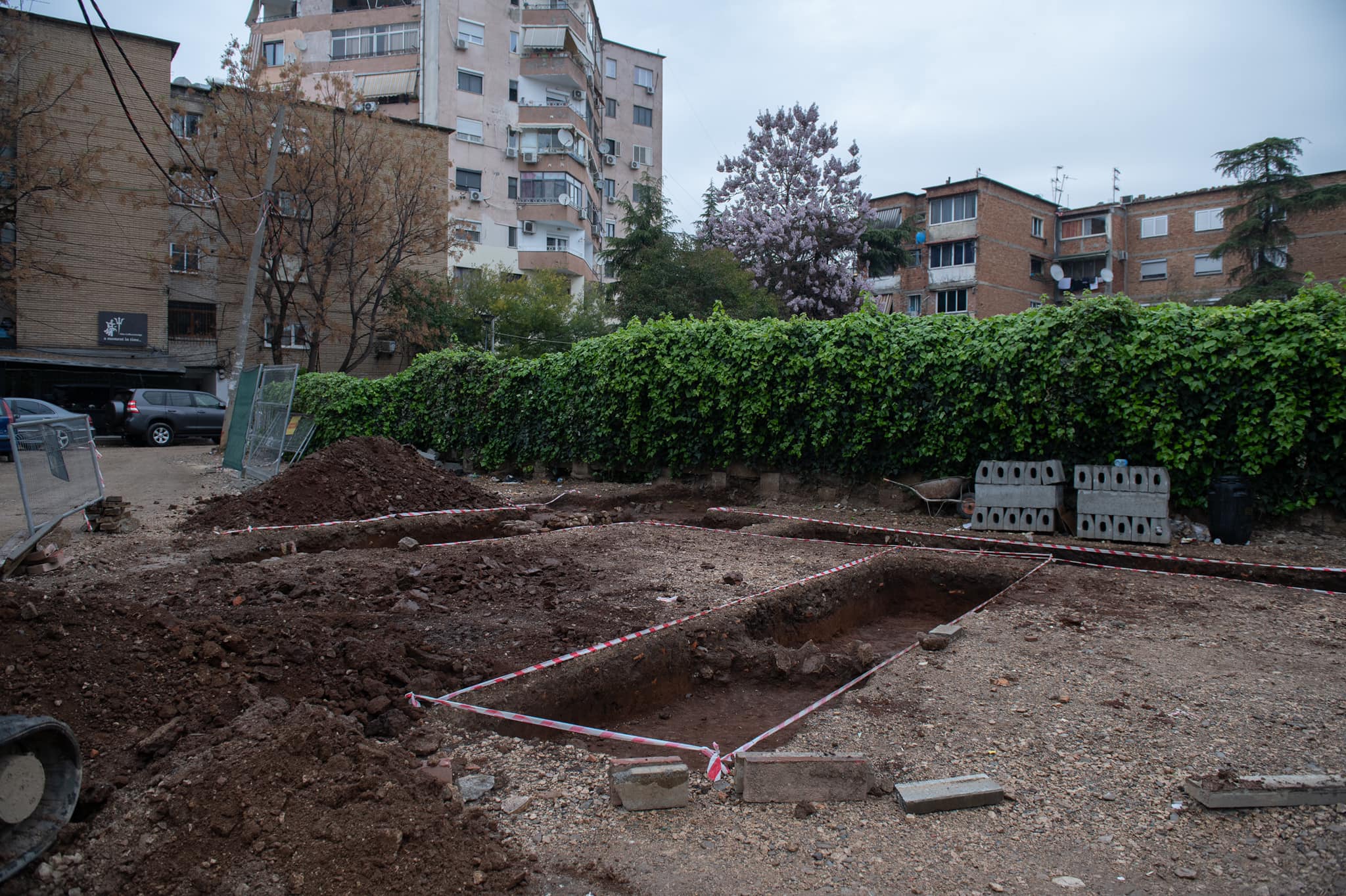 Over the past week, there have been two significant archaeological discoveries in Tirana.
On 24 April, a 3rd century Roman Villa was discovered by the Mosaic of Tirana. It was found during archaeological excavations around the mosaic and was announced by the Regional Directorate of Cultural Heritage in Tirana.
At first, the exterior walls of the villa were discovered, followed by both a wine and olive oil processing facility. Further investigation revealed additional rooms within the villa.
Archaeologist Mariglen Meshini said that coins had also been found at the site, allowing them to accurately date the ruins.
The discovery was made during the construction of a parking lot in the area around the mosaic. Archaeologists said they will continue excavations and the plan for the renovation of the area will change.
Some days later, another discovery was made after two tombs, including skeletons were also found at the same site.
Citizens have raised concerns that the work may still continue, or that work may be carried out without the supervision of professionals as has happed in Durres and at other locations.