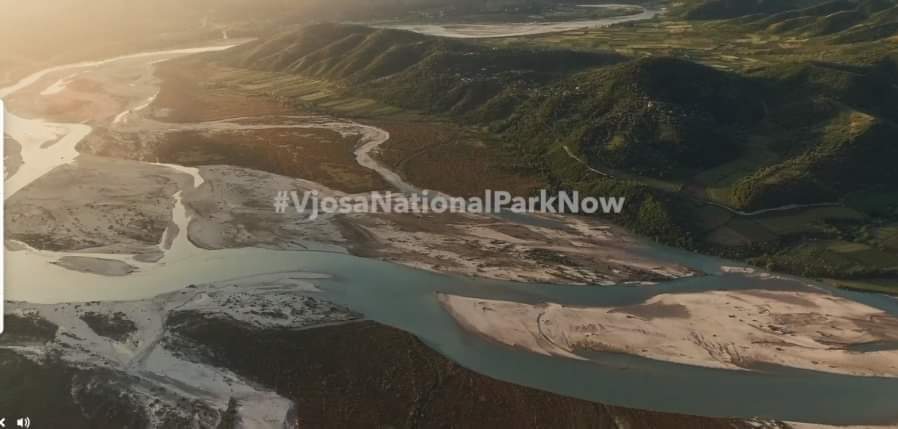 The campaign to save Albania's Vjosa River from threats such as dams, hydropower, oil exploration by Shell, pollution, development, and the Vlora Airport by designating it as a National Park has received widespread international attention in recent months.
Activists both locally and abroad, as well as celebrities such as Leonardo di Caprio have spoken in support of the river being turned into a National Park, therefore protecting it from destructive and exploitative developments.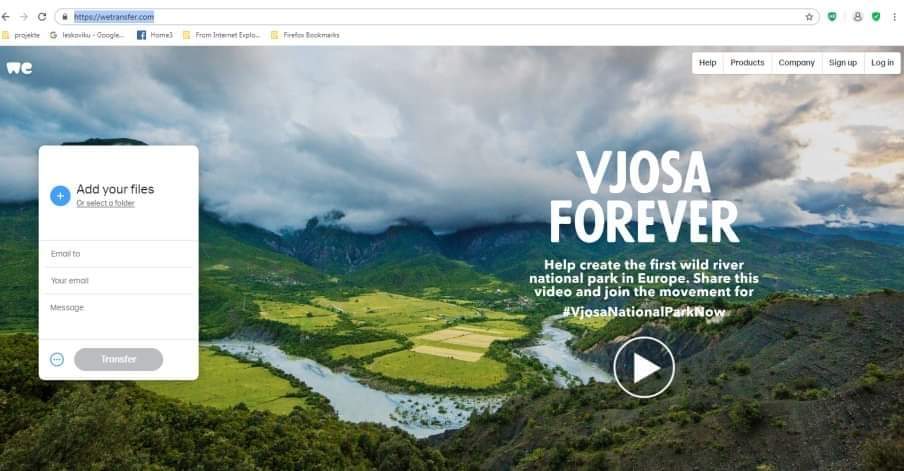 Yesterday, international file transfer site WeTransfer set an image of the Vjosa with the hashtag #VjosaNationalParkNow emblazoned across it.
The site has some 100 million users who transfer over 1 billion files each month. The site is the 116th most visited website in the world.
Prior to the recent general election, Albanian politicians were asked to make the Vjosa a part of their political campaign. Activists say that by designating it as a National Park, not only will they save a unique and precious natural gem, but they will set an example and put Albania on the map in terms of conservation.
Experts say they would also be entitled to significant amounts of foreign investment and assistance in helping to create and maintain the park. It would also provide potentially thousands of jobs for locals.
Despite this, Prime Minister Edi Rama who has just won this third mandate has stopped short of declaring it a National Park. He has given it 'protected status' which is a good first step but does not actually offer any protection for any of the threats currently facing the river and the communities that live by it. This reluctance could be in part to a 2018 contract signed with Shell to explore stretches of the banks of the Vjosa for oil. If they discover it, the company has a contract to drill there for 25 years.
Residents of the Permet region of the country, where Shell is currently exploring, have started a petition to ask the EU to intervene. They say they oppose the presence of the company and that their activities will destroy their communities and hope of generating a livelihood from tourism.