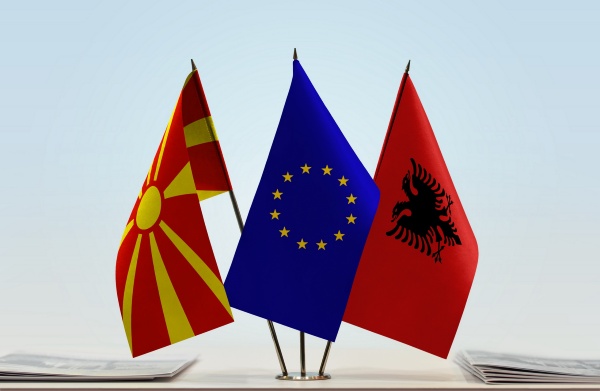 German Foreign Minister Heiko Maas has reiterated that Albania and North Macedonia's EU membership bids won't be separated.
He stressed the firm German position during a joint press conference with his Macedonian counterpart, Bujar Osmani, in Berlin on Monday.
Maas said they support the Portuguese Presidency of the Council in their efforts to push for the stark of accession talks with both countries.
"We do not intend to separate them from each other," Maas stated.
Osmani shared the same view, arguing that "a common journey is more fruitful because it benefits from synergistic effects."
The European Commission is expected to propose again to the EU leaders' summit in June to decide on a starting talks in the first intergovernmental conference with Albania and North Macedonia, Jack Parrock of Euronews reported on Monday.
The Albanian government of Edi Rama has been trying to open accession talks with the EU since 2014.