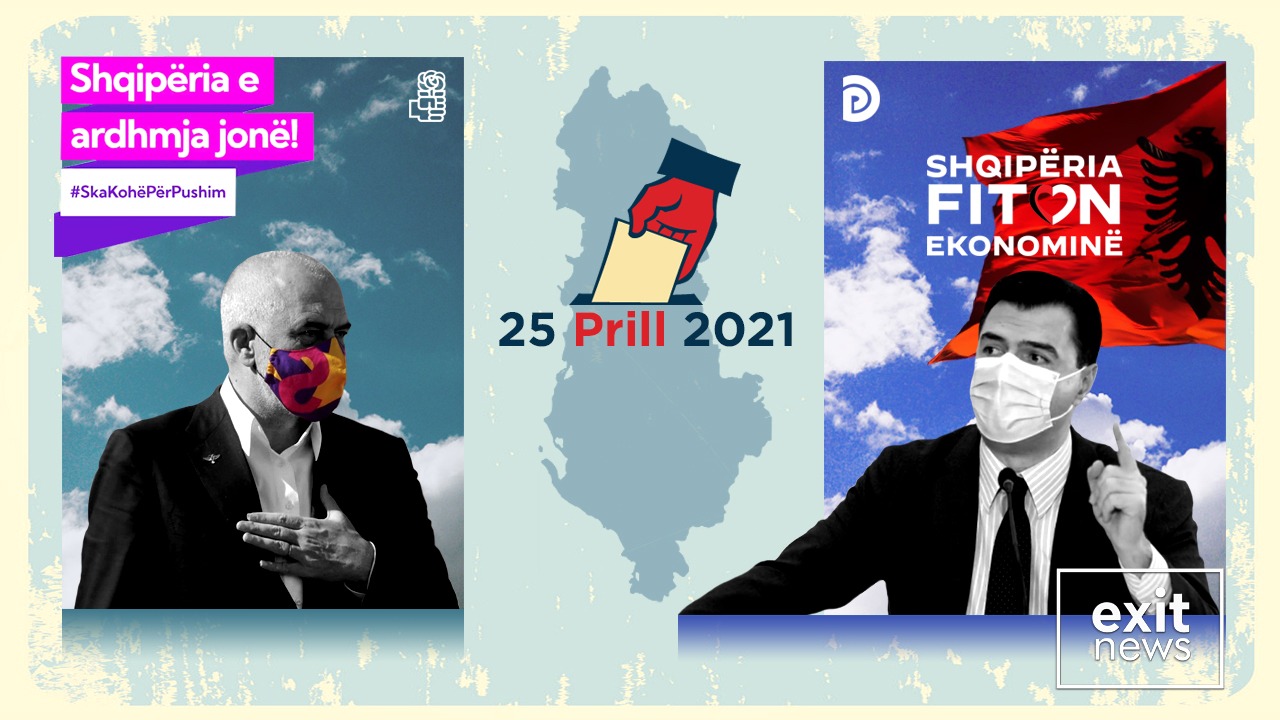 In the April 25 general elections in Albania, the Socialist Party (PS) received about 48.7 percent of votes cast, and the Democratic Party (PD) about 38 percent. 
The Euronews "In a few words" show compared the figures with previous elections in its Monday episode, as follows:
The Socialist Party received 768,250 votes. It grew by about 0.3% from 4 years ago, thus retaining its voters. In 2021 the PS won, 148 thousand more votes than in the 2017 elections and about 55 thousand more than in 2013 when it won the elections for the first time after 8 years of PD rule.
The Democratic Party won 622,265 votes. It grew by about 72,000 voters more than 4 years ago. The PD received about 39.4% of the total number of votes cast, 10.5% more than in the 2017 elections.
With the result of April 25, the PD has approximately reached the number of voters it had in 2009, when the proportional electoral system was first applied.
PD had a decrease in the number of votes in the 2013 and 2017 elections. In the 2017 elections, the PD scored the lowest result with around 150 thousand votes less than in 2009. But these voters seem to have returned to the party in the 2021 elections.
The Socialist Movement for Integration (LSI) received 107,536 votes. The same change in votes but with a trend in reverse has happened to LSI. This result is 34.000 votes higher than in 2009 and about 118.000 votes less than in 2017 for the LSI.
In the 2017 elections, the LSI increased by about 150 thousand votes, around 14.3% of the total votes. After the last elections this percentage dropped to about 6.8 percent.
The other parties received a total of 44,768 votes, of which "Nisma Thurje" leading with 10,216 votes won, followed by the "Democratic Conviction" – an offshoot of the PD – with about 8,000 votes, and raking third is former PD official Jozefina Topalli's "Movement for Change" with about 7,000 votes.
5 independent candidates also participated in the elections, among which Boiken Abazi of the Vetëvendosje Movement in Tirana managed to get the most votes cast, a total of 2,993 votes.
None of the independent candidates were able to secure a seat in parliament.