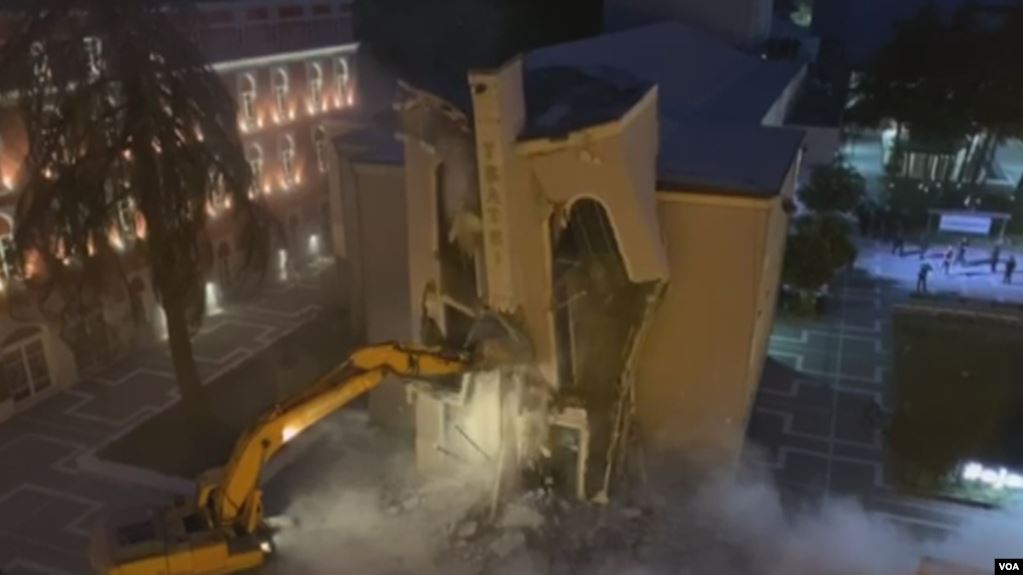 The Albanian Constitutional Court announced it will review the law and the government decision on June 3, that paved the way to the demolition of the National Theater.
The court will decide on the two reports filed by President Ilir Meta, one demanding the abrogation of the "special law" on the National Theater, and the other being a decision of the Council of Ministers to transfer the ownership of the theater's land to the Municipality of Tirana, thus opening the way for its development by private companies. The two reports were filed in July 2019 and May 2020.
In December 2019, the available members of the Constitutional Court asked the Assembly, the Council of Ministers, the Ministry of Finance and Economy, the Ministry of Culture and the Municipality of Tirana to provide their arguments for passing the special law.
The government demolished the National Theater on the early morning hours of May 17, 2020, during the coronavirus lockdown. It came after two years of protests and occupation off the building by artists and civil society opposing its replacement with high-rise towers and a new theater build by private companies.
Read more: