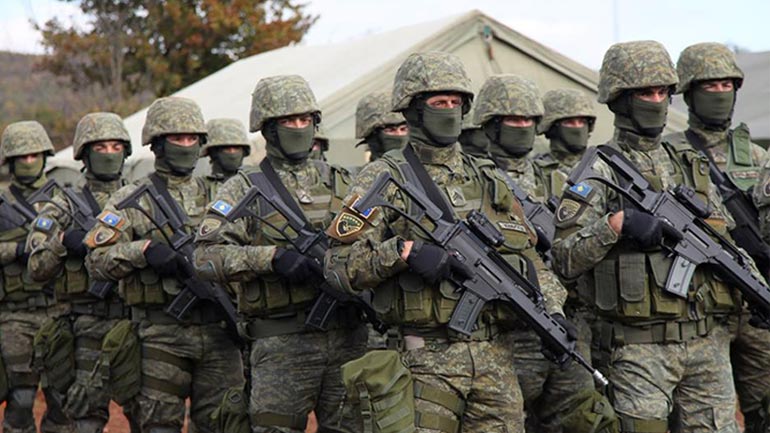 The Kosovo Security Force (KSF) is participating in the multinational "Defender Europe 21" military exercise led by the United States, which kicked off in Albania on Tuesday.
This is the first time for the Kosovo army to be participating in a major exercise alongside its partners – the US, NATO and other allies.
"There are many reasons to be proud today, and the biggest of them all is the participation of our Army for the first time in an operation of such scale," former Prime Minister of Kosovo Ramush Haradinaj said.
In 2018, during Haradinaj's term in office, the Assembly of Kosovo approved legal changes to transform the mandate of the Kosovo Security Force into an armed force. Its transformation process is expected to last ten years.
The KSF has 2,7e47 active soldiers and aims to double the number, as well as securing a reserve force of 3,000.
Its troops are currently participating in a joint peacekeeping mission in Kuwait, alongside the US troops, for the first time in Kosovo's history.
Read more: Major 'Defender Europe 21' US, NATO Exercise Kicks Off in Albania