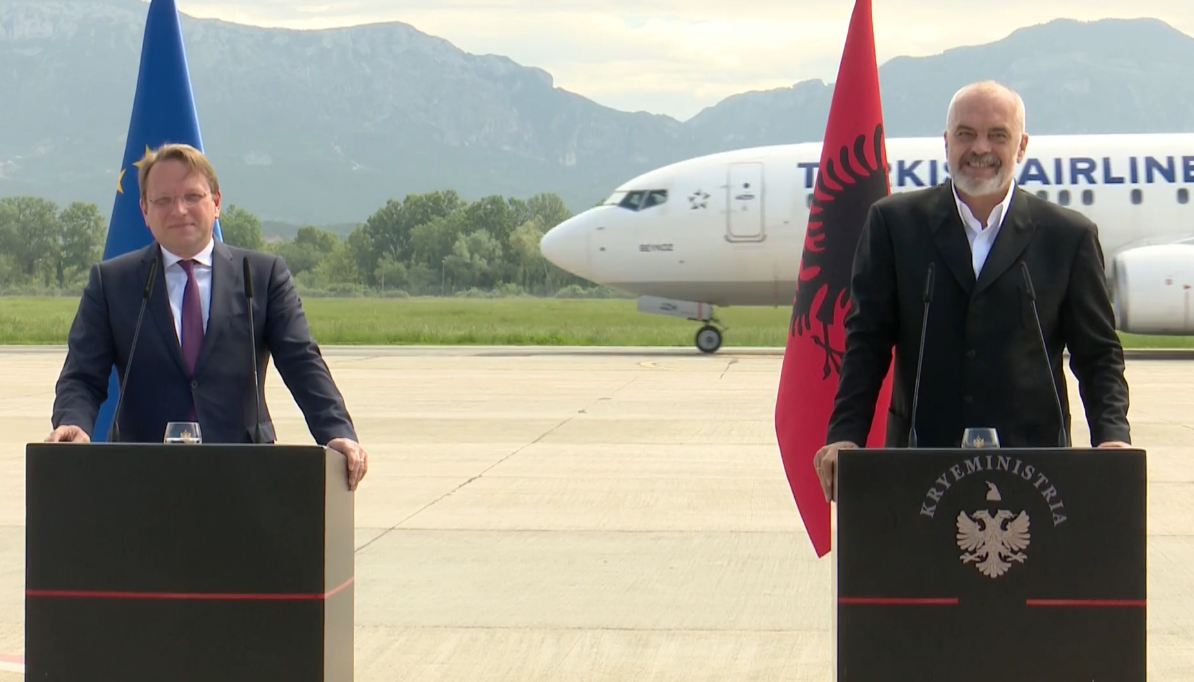 European Commissioner Oliver Varhelyi has delivered the first batch of the 145,000 Pfizer vaccine doses pledged to Albania as an EU donation. The number of doses delivered today was not made public.
Varhelyi and Prime Minister Edi Rama held a press conference at the airport of Tirana on the occasion.
The commissioner underlined the EU assistance to Albania and the region.
"You may also recall the fact that we have been on the side of Albania from the very beginning of this pandemic. Since March last year we have been trying to help you with everything we could, and at the right moment every time, be it with the masks, the ventilators, medical equipment, ambulance cars, intensive care units, refurbishment of hospitals or financial support to your economy or macro financial assistance to the budget of the country. And now it is the vaccines because this is the moment to not only start the vaccination campaign but to boost it," he stated.
Rama praised Varhelyi for being a "reasonable voice" inside the European Commission and for pushing the latter to deliver vaccines to the Western Balkans.
"I want to stress the fact that thanks to the commissioner, first and foremost, the European Commission returned as an engine of solidarity not only for the [earthquake] reconstruction plans, but also for the vaccination in European countries, including the 6 countries in our region," Rama said.
It follows his criticism against the EU last year for allegedly not showing solidarity and support toward the Balkans amidst the coronavirus pandemic.
The Albanian Prime Minister thanked the EU for its financial support of up to €2.2 billion for the region to mitigate the pandemic effects.
Commissioner Varhelyi has been visiting the Western Balkans in the last two days to deliver the first batches of the EU-funded vaccines.