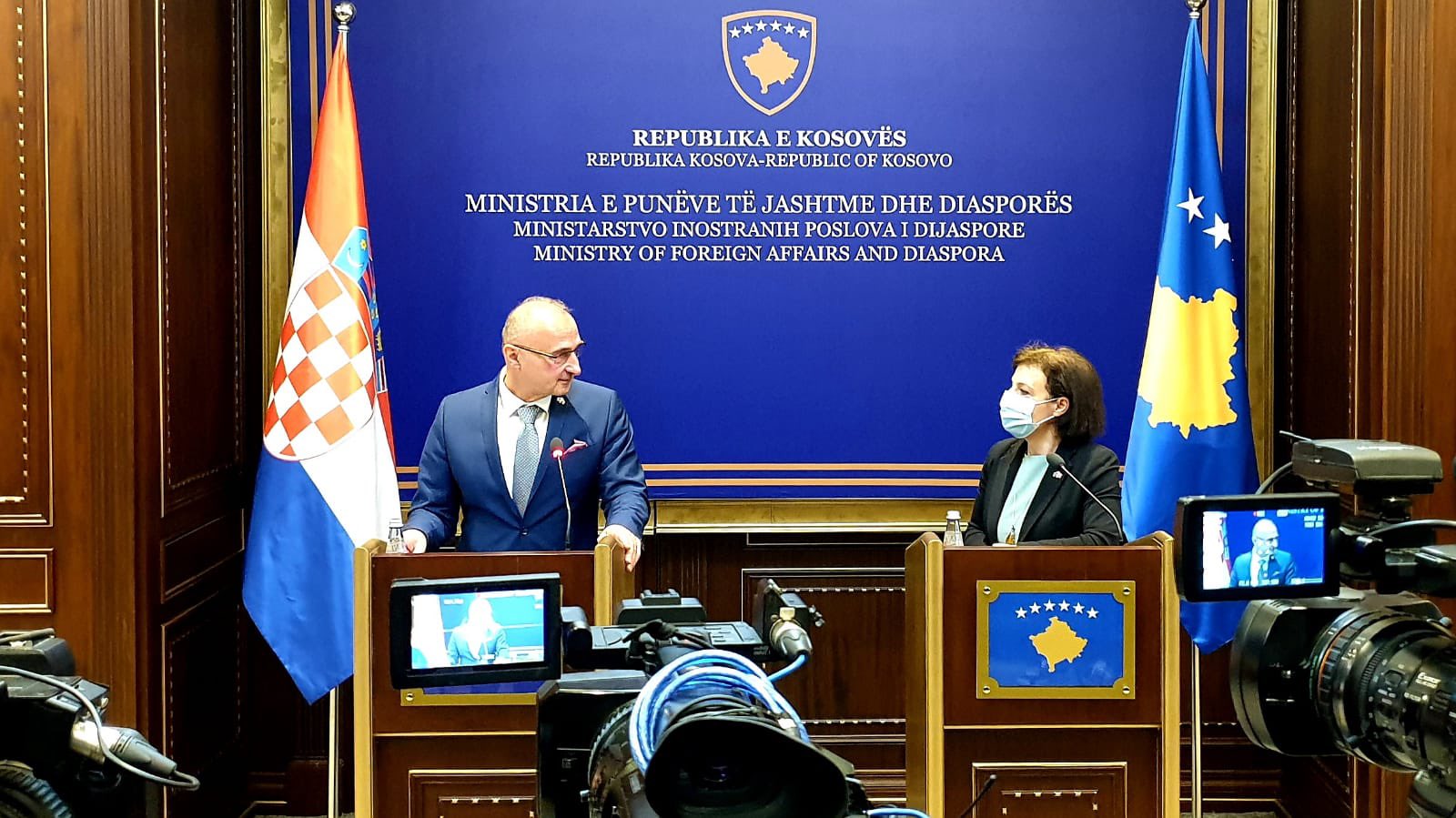 Croatia is against border changes in the Balkans, its top diplomat has stated during a visit in Kosovo on Thursday.
"We support the bilateral dialogue between Kosovo and Serbia and we hope that they will come to a solution. Croatia is against any border changes in the Western Europe," Croatian Minister of Foreign Affairs Gordan Grlic Radman stated during a joint press conference with his Kosovo counterpart Donika Gervalla-Schwarz.
He assured the Kosovo government of Croatia's full support on the process of visa liberalization.
Efforts should be focused onto getting recognition of Kosovo by the 5 non-recognizers in the EU: Cyprus, Greece, Romania, Slovakia and Spain, he said.
Minister Radman's statement follows unofficial documents published in regional media suggesting redrawing of borders along ethnic lines in the Balkans.
These non-papers were allegedly submitted to the European institutions but no one has admitted authorship on them, nor has any European leader admitted to have ever seen them.
Germany's top diplomat Heiko Maas called the media publications "fake news".
Read more: