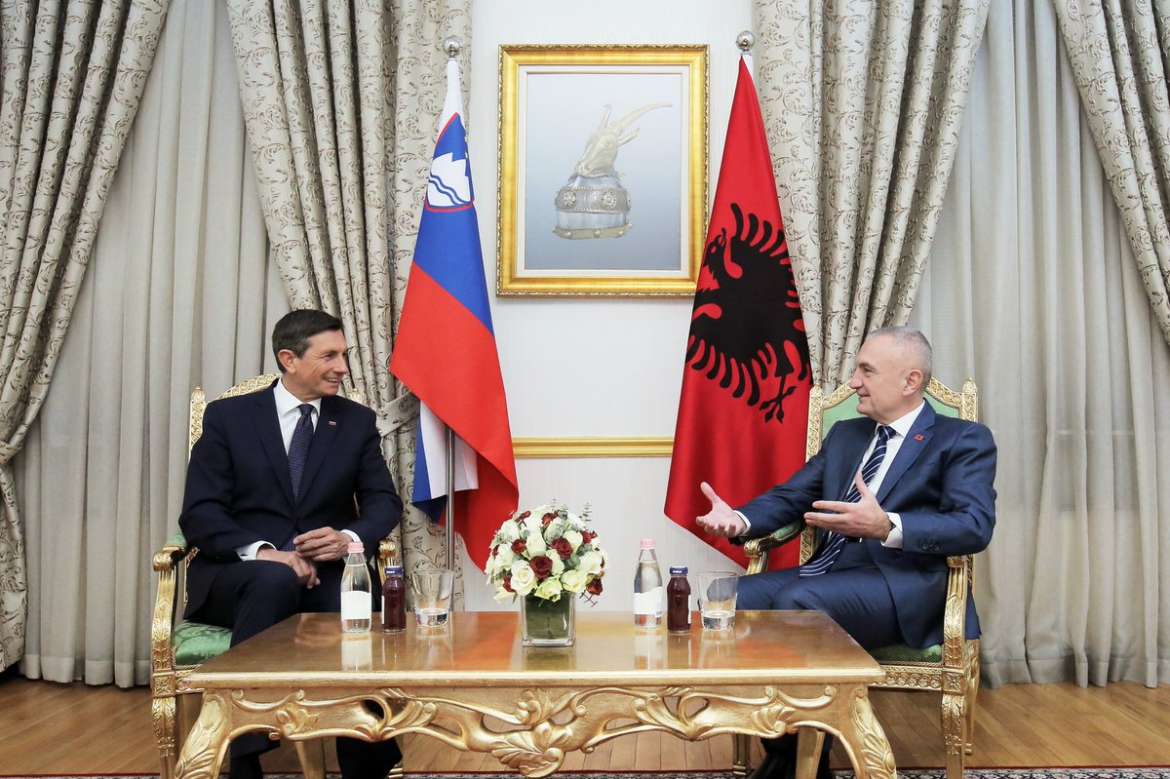 The presidents of Slovenia and Albania have called on the European Union to facilitate an accelerated process for the EU integration of the Western Balkans.
The two leaders met in Tirana, Albania on Thursday, ahead of the Brno Brijuni summit of May 17.
In a joint press statement, President Borut Pahor of Slovenia and Ilir Meta of Albania said they discussed the need for a geopolitical approach by the EU towards the integration of the region.
In this year's Brdo Brijuni summit, the leaders of the member states plan to urge the EU to accelerate the integration and overcome the stagnation of the process during the recent years.
The Brdo-Brijuni Process aims at facilitating the EU integration of the Western Balkan countries. It brings together annually the leaders of EU member states Slovenia, Croatia, and those of potential EU candidates from the region, namely Albania, Bosnia and Herzegovina, Kosovo, Montenegro, North Macedonia and Serbia. Two year ago it was held in Tirana, Albania.
This year's summit will be the most important one so far, President Pahor said, due to the stalled process of integration.    
He stressed that a new approach to accelerate the region's integration would reduce the impact and relevance of discussions on redrawing borders along ethnic lines in the region. Pahor said such proposals cannot be realized peacefully and without victims in the Balkans.
Slovenia will take over the Presidency of the Council of the European Union from July to December this year.