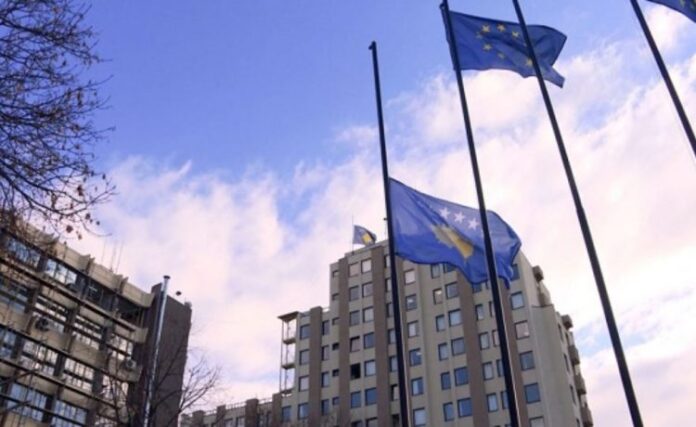 On the Europe Day, the Speaker of the Assembly of Kosovo, Glauk Konjufca said that the European Union has been delaying the integration process of Kosovo, and "this dream is turning into a collective disappointment of our citizens".
"The Europe Day finds Kosovo not only without candidate status but also without visa liberalization, and its citizens in an unprecedented ghettoization," Konjufca wrote in a Facebook post.
The Europe Day is an official holiday in Kosovo since the country declared its independence in 2008.
"Marking this day […] is a clear evidence of the unwavering orientation of Kosovo towards the European family, to which it belongs geographically also," Konjufca said.
Despite being neglected, according Konjufca, Kosovo's citizens continue to believe in the European integration policies and hope that in a near future Europe will open its doors as it did for many countries.
"While our institutions will work even more, with dedication and determination, honesty and responsibility towards fulfilling all the criteria for the realization of our long-standing dream – the full integration of the Republic of Kosovo in the joint European home," he said.
Kosovo is the only Western Balkans' country whose citizens can not travel visa-free in the Schengen zone.
Five EU member states, Cyprus, Greece, Romania, Slovakia and Spain still refuse to recognize it as an independent country.