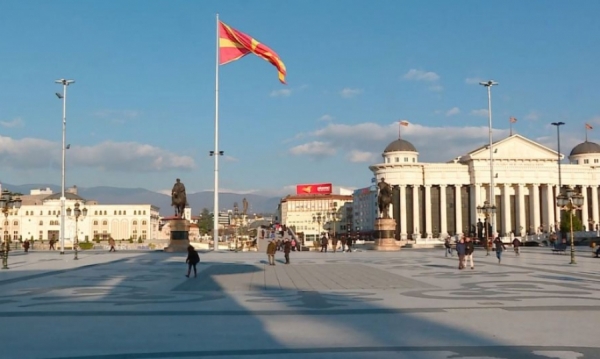 A report by the Council of Europe's Committee for the Prevention of Torture and Inhuman or Degrading Treatment or Punishment (CPT) found that police ill-treatment has increased in North Macedonia.
It says that authorities have done far too little to address the longstanding structural deficiencies within the prison system.
In contrast to improvement witnessed in 2010 and 2014 visits, during a December 2019 visit the CPT received many allegations of physical ill-treatment of criminal suspects by police officers.
"Detainees complained of being subjected to slaps, punches, kicks, and blows with truncheons and other objects at the time of their arrest or inside a police establishment for the purpose of extracting a confession," it says.
The report includes the description of several cases where the delegation found medical evidence to support the allegations.
Measures recommended by the CPT include holding to account senior officers and training on modern crime investigation techniques.
CPT argues that immediate action is required to address a number a issues: lack of a professional approach in managing complex situations within the prison system, poor management and performance of staff, low staffing levels, poor quality health-care provided to inmates, lack of an appropriate regime on offer to inmates, high-levels of inter-prisoner violence, squalid material conditions and the endemic corruption of staff.
Issues identified by the CPT are mostly present in the Idrizovo Prison, where more than 60 percent of the overall prison population is found.
The committee also recommends an increase of the number of psychiatrists and to develop the provision of therapeutic and psychological activities based on a multi-disciplinary approach and individualized patient treatment plans.