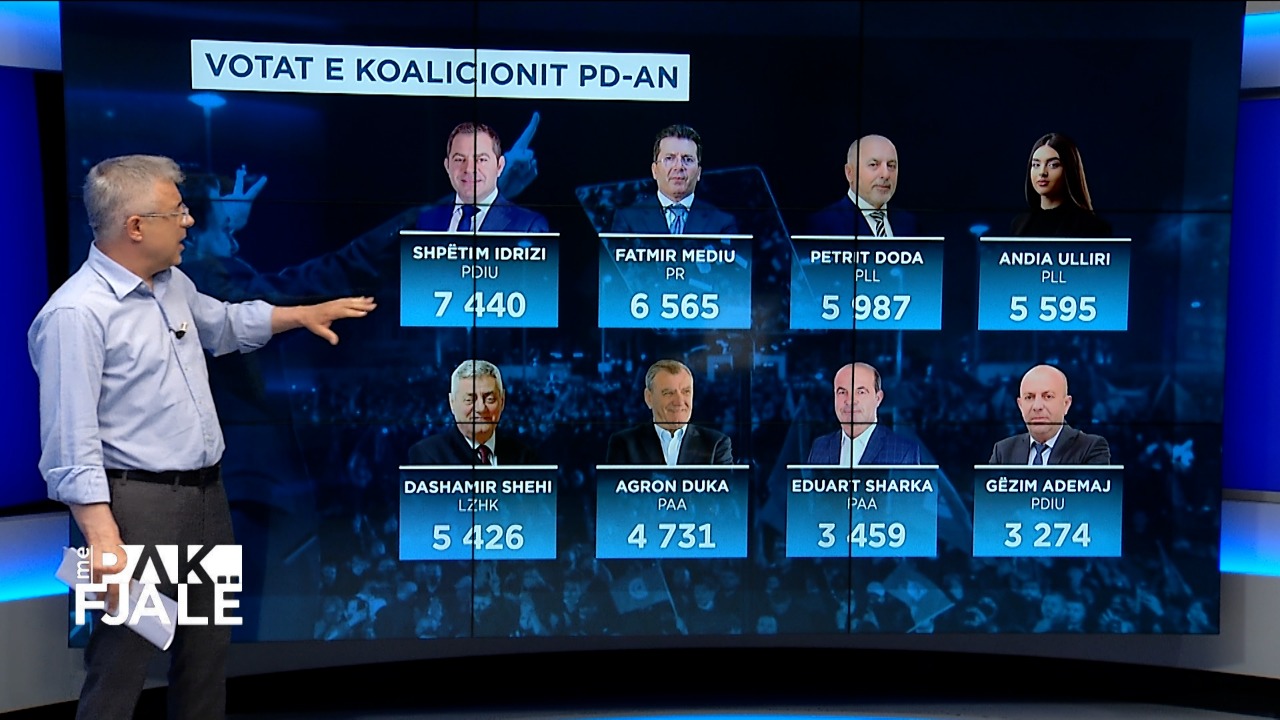 The 13 opposition parties in a pre-electoral coalition with the Democratic Party (PD) contributed 10 percent of the votes in the April 25 elections in Albania. Their candidates received 7 of the 59 seats won by the PD coalition.
The main opposition party entered a pre-electoral coalition with 13 smaller parties, called The Alliance for Change (AN). Candidates from these parties were included in the same list with PD candidates under the coalition logo "PD-AN".
Voters were able to vote in separate sections of the ballot paper for their preferred party/coalition and candidate. 
While the number of votes for the 13 coalition parties is impossible to calculate, the number of votes for their candidates gives an estimate of these parties' contribution to the opposition coalition.
Out of 153 candidates on the PD-AN coalition list, 24 candidates were from allied parties and 129 PD candidates.
The candidates of the allied parties received 62,589 votes, or 10 percent of the total 622,265 votes received by the coalition.
Compared to the 2009 and 2013 elections, the PD allies received fewer votes. In 2009, they received 102 thousand, and in 2013, 152 thousand votes. Their votes in the 2017 elections cannot be determined because they ran on the same list with the PD, with no preferential vote option for candidates. 
The most voted allied party was PDIU (16,630), followed by PLL (12,376), PAA (8,190) and PR (8,149).
Shpetim Idrizi, the head of PDIU was the most voted candidate among PD allies, then Fatmir Mediu of PR, and Petrit Doda of PLL.
Adopted for publication from Exit's Editor in Chief Neritan Sejamini's show "In a Few Words" on Euronews Albania.