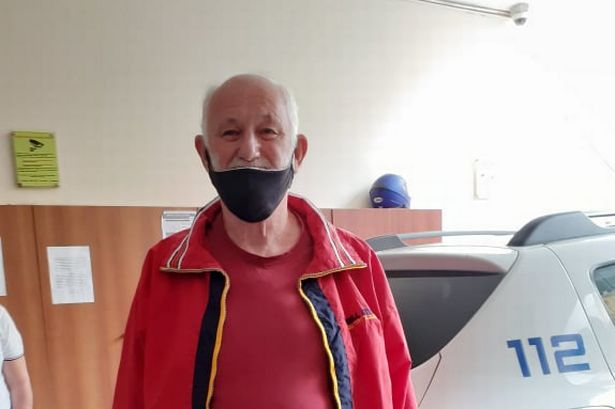 In 2008, a 56-year-old man from Edinburgh, Scotland was arrested and imprisoned in Albania for allegedly abusing two young boys.
David Brown was an evangelical charity worker who founded an orphanage called His Children seven years prior to his arrest. He was arrested and charged for "sexual relations" with minors and judge Gerti Hoxha said that the orphanage had been used as a "camouflage" for sexual abuse.
Two other British citizens were arrested at the orphanage at the same time and were also trialed for similar offenses. Dino Christodoulou and Robin Arnold were extradited from the UK to Albania to face justice. They were convicted for 20 year and 15 years and six months respectively. 
The scandal came to light in May 2006 after 10 children aged between four years old and 13 told the police they had been sexually abused. Some reported they had been tied to a balcony, gagged, and raped. Police raided the orphanage and arrested the three men.
But an investigation by The Guardian at the time revealed that the UK's National Criminal Intelligence Service (NCIS) was aware of allegations of abuse, 18 months before Albanian police moved in. Not only this, but they didn't tell the Albanian authorities.
According to their investigation, Brown had given them information about sexual abuse taking place within the institution in 2004 but said he was not involved. It's reported that they believed him but took the decision not to inform Albanian police.
Brown also confided in Alan Moir, a retired policeman from Inverness. He told him that Christodoulou had been sexually abusing children, but did not mention Arnold's name. It was discovered that Arnold had two prior convictions for indecent assault of boys going back to the 1980s and he had also been on an "aid mission" in Malawi, working with children.
Moir told The Guardian that "we made a decision that we would not report the abuse to the authorities. We knew what would happen- someone would be arrested and the children would be back on the street."
He agreed that their actions constituted as a "coverup" but maintained they were "trying to protect the children." Moir said he then felt misled by David.
In May 2006, Brown was planning to open another home under a different name. Moir took some EUR 20,000 to Albania to put down a deposit on the land so the home could be built. But it was too late, the Albanian authorities had already received information about the abuse and moved to arrest Brown.
Prior to the verdict being given, all three Britons told The Guardian that abuse was taking place at the home, but each denied they were involved, instead blaming it on each other.
Arnold admitted he had sexually abused children in the past but that he was innocent in this case. Christodoulou accused the others of getting the children to lie about him out of "spite". Brown described himself as the children's "father" and said he was just trying to defend them.
During the trial, some children spoke out in favor of him. Nazimi Tatushi who was 21 when he testified said he was a "good man."
"David said to me: my son, why don't you come to my house? He was a good man for the street kids in Albania. Only ever did we see love in that house.
During the trial, disturbing evidence began to come out. Brown himself admitted he had let children sleep in his bed when they complained of nightmares. He also admitted to not conducting background checks on staff and volunteers yet giving them unsupervised access to the children.
When the children gave their evidence in court, they were deemed "unreliable witnesses" due to claims they had been "manipulated" by the prosecution.
In 2017, two of the children who gave evidence against Brown said they were bullied and bribed into giving evidence by police and prosecutors. Aged 18 and 22 at the time, they asked to give fresh evidence on the case but the Tirana Criminal court rejected the request.
Three days ago, Brown was released from prison after 13 years, due to good behavior. He was swiftly taken to the Karrec Detention Centre where he will remain until the UK and Albanian authorities can figure out who will pay for his flight.
He maintains to this day that he did not abuse the children, however failing to report sexual abuse that he admitted he knew was going on, is also a criminal offense and punishable by up to three years in prison.