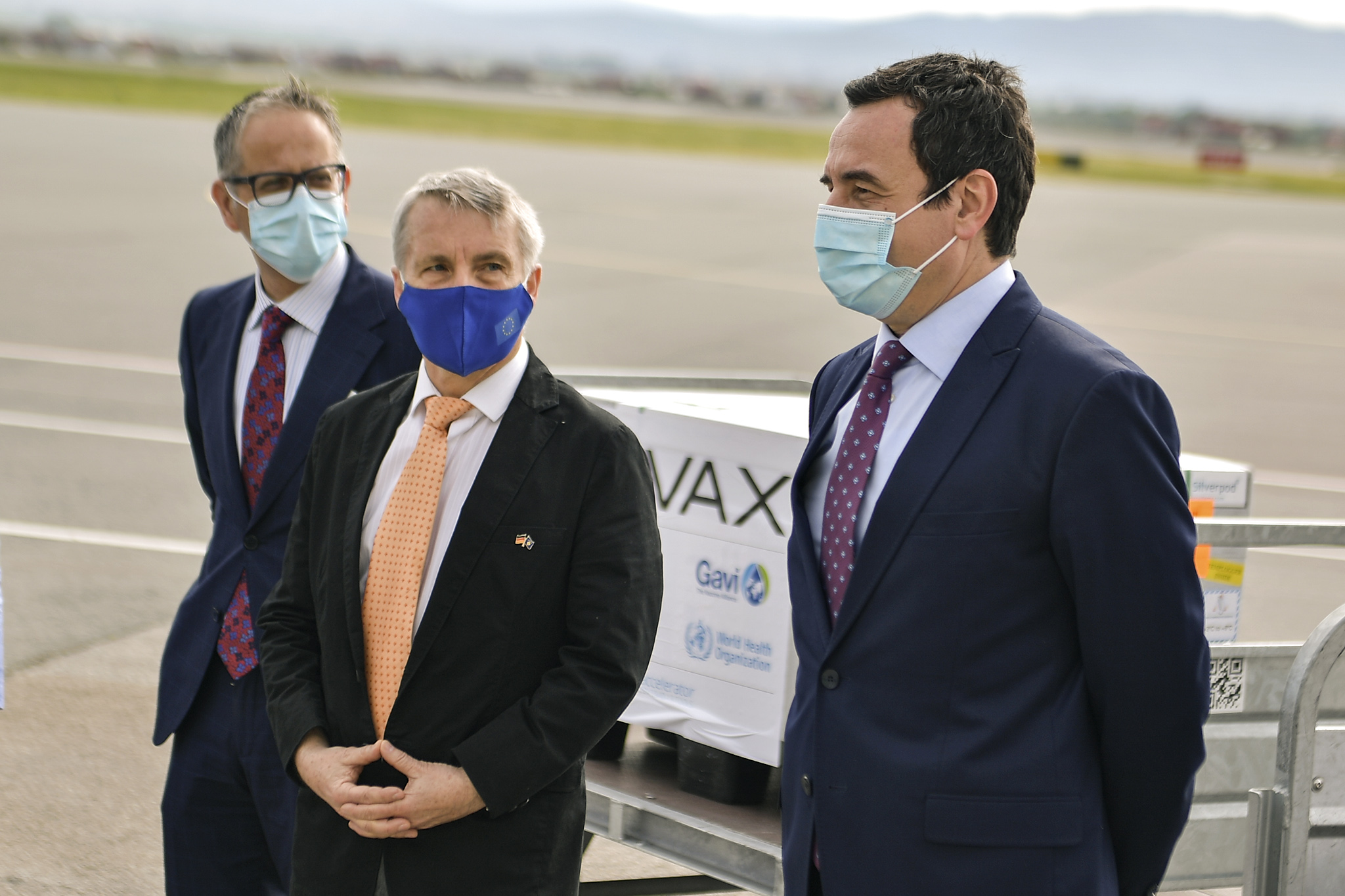 Kosovo received the second shipment of 38,000 AstraZeneca vaccine doses through COVAX program on Wednesday.
It follows 24,000 doses in the first shipment.
COVAX has planned a donation of 100,800 doses of AstraZeneca for Kosovo. The remaining supplies will arrive in due course.
During this month, the country will also receive 95,000 doses of Pfizer vaccine financed by the European Union, of which 4,680 arrived last week.
Kosovo has administrated over 29,000 vaccines to priority groups so far. Starting from Wednesday, people over 65 can get the jab.