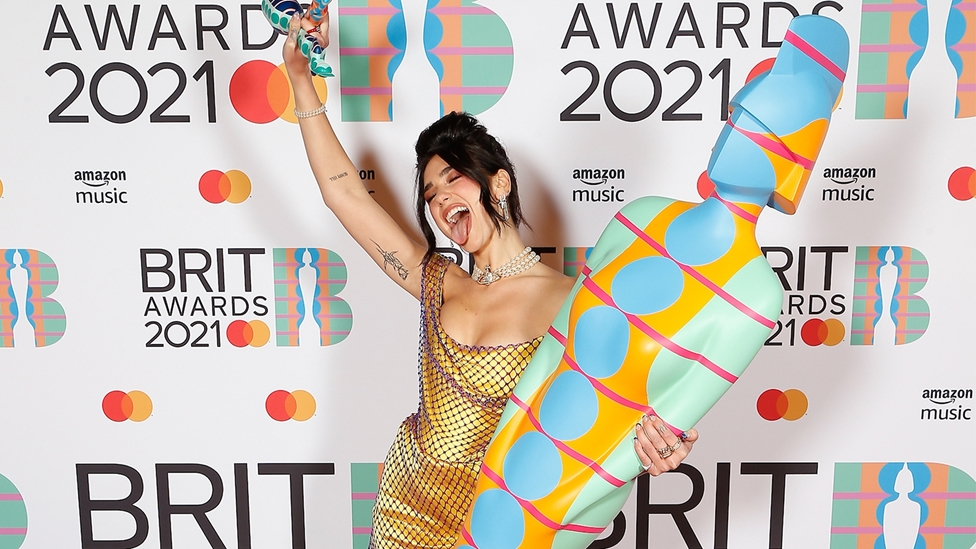 The Kosovo-Albanian London-born pop star, Dua Lipa was center stage last night at the Brit Awards 2021, scooping the two most coveted prizes.
Lipa won Best British Album for "Future Nostalgia" and Best Solo Artist of the Year. She dedicated the award as the best solo artist to nurse and healthcare pioneer Dame Elizabeth Anionwu.
"It's very good to clap for [frontline NHS staff], but we need to pay them," she said.
She later dedicated her album award to Folajimi Olubunmi-Adewole, a 20-year-old man who died after trying to save a woman who had fallen in the river Thames in April.
Kosovo's President, Vjosa Osmani congratulated the artist for "dominating the Brits 2021".
"Her latest album came at a difficult time for many and she deserves recognition for the joy her music has brought around the world. With love from Kosova," wrote Osmani in a Twitter post.
Dua Lipa is one of the most successful UK artists and has won five Brit Awards to date.
She was born to Kosovo-Albanian parents who fled to the UK during the 1990s. Her father is well-known artist Dukagjin Lipa, who was the singer of the rock band 'Oda'.