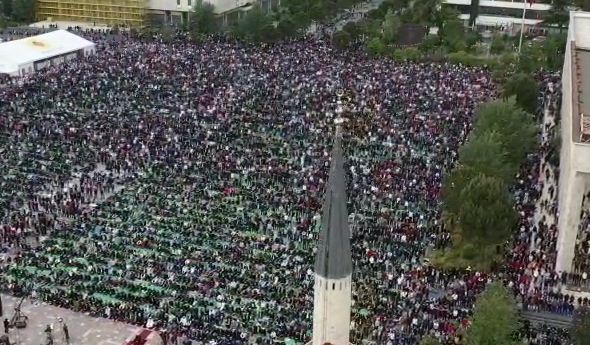 Muslims in Albania are celebrating Eid al-Fitr today, which marks the end of the month-long fasting during Ramadan.
Since April 13, Muslims worldwide have been fasting daily, and prayed in a special religious atmosphere created in the community during what they consider a holy month.
On Thursday, Muslims of Tirana gathered in the main square for the special prayer that marks the end of Ramadan. It started at 5:40 and lasted less than an hour, with little pandemic restrictions implemented.
Bujar Spahiu, the Muslims leader in Albania, called on believers to help the poor and work for a just society.
Early morning prayers are traditionally followed by visits to related Muslims families during the day, special food cooking, and social gatherings, but the pandemic is likely to limit these activities this year.