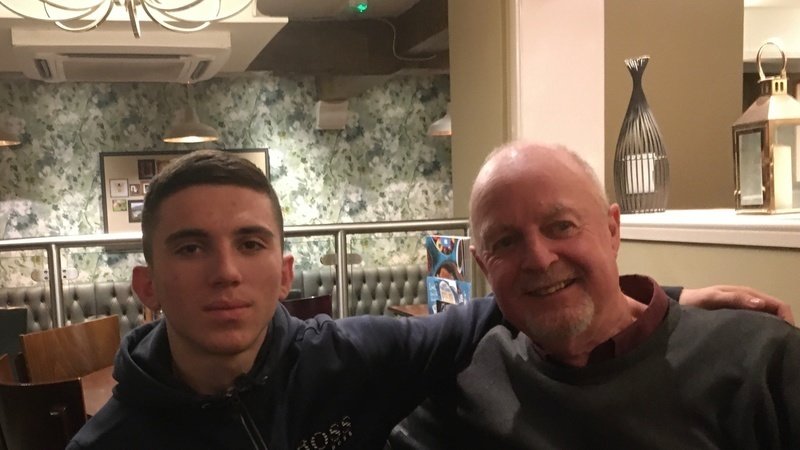 An Albanian teenager that was trafficked to the UK has lost a battle to continue living in the country following an unsuccessful appeal to the High Court.
18-year-old Samet reported that he was beaten and abused before being made to beg on the streets of Albania at age 11. He was then sold into slavery and trafficked to the UK when he was just 15 years old.
Three years later, he now lives with a foster family, attends college, and plans to become a carpenter. He was diagnosed with Post Traumatic Stress Disorder following his traumatic childhood but has become "part of the family" with John Stokes and foster brothers, Ali and Dave.
Stokes set up a petition to try and stop the Home Office from deporting him.
"Our family greatly fears for his safety and health if he is sent away," the petition states. 
"Deprived of education for many years, Samet grasped the opportunity of school and then college where his efforts are described as outstanding in all areas. He dreams of being a carpenter and the sort of ordinary life most of us take for granted were always clouded by the daily fear that he could be rejected by the nation that's given him hope for the first time."
Stokes said he cannot bear to see Samet's dreams being shattered and he hoped the boy would become a part of his family for the rest of his life. He mentioned the pain of having to tell him that the Home Office had decided to return him to Albania.
"The moment that I had to tell him that his appeal to stay in the UK had failed was the worst feeling that I can remember. My words crushed his spirit and have broken him. As a foster carer, I have never felt so helpless."
Despite amassing almost half a million signatures, the High Court stood firm in its refusal. Now, the family will appeal to the Home Office, claiming that Samet's safety will be at risk if he is sent back.
"Samet has severe PTSD and our case and belief is that it would not be safe for him to return to Albania," Stokes said.
"If he gets sent back he will be tracked down and trafficked again, without a doubt."
Albania is both a source, transit, and destination country for the trafficking of human beings. The situation whereby children are forced to beg and are then trafficked elsewhere is a sad, but an all too common one. 
While small steps have been taken to tackle the issue, much more needs to be done. In fact, the number of internal trafficking victims is increasing and more than half of them are children. 
In 2020, the Council of Europe noted that there was a low number of convictions for human trafficking offenses and that seizure of assets was rare. They also observed that there was little in the way of support, protection, or compensation for survivors. Shortcomings were also noted in the reintegration of survivors into society, both socially and economically.
Many of those who are returned to Albania are rejected by their families. This is due to shame, stigma, and financial burden. It's also believed that at least 2% are at risk of being re-trafficked for sexual exploitation, begging, slave labor, or working for criminal gangs. Many more are at risk of being attacked or targeted by those that trafficked them initially.
The act of a family selling a child to traffickers has also been observed in Albania. This poses a risk to a child like Samet, who may end up not being able to return to his family due to this risk, therefore being left homeless. The added issue of his PTSD diagnosis means he is more vulnerable to violence and crime and may struggle to get proper treatment.
Albania ranks last in Europe in terms of the number of psychiatrists in relation to the size of the population. There is just one doctor per 100,000 people, equating to one doctor per 26 patients. Government spending on mental health also remains very low.