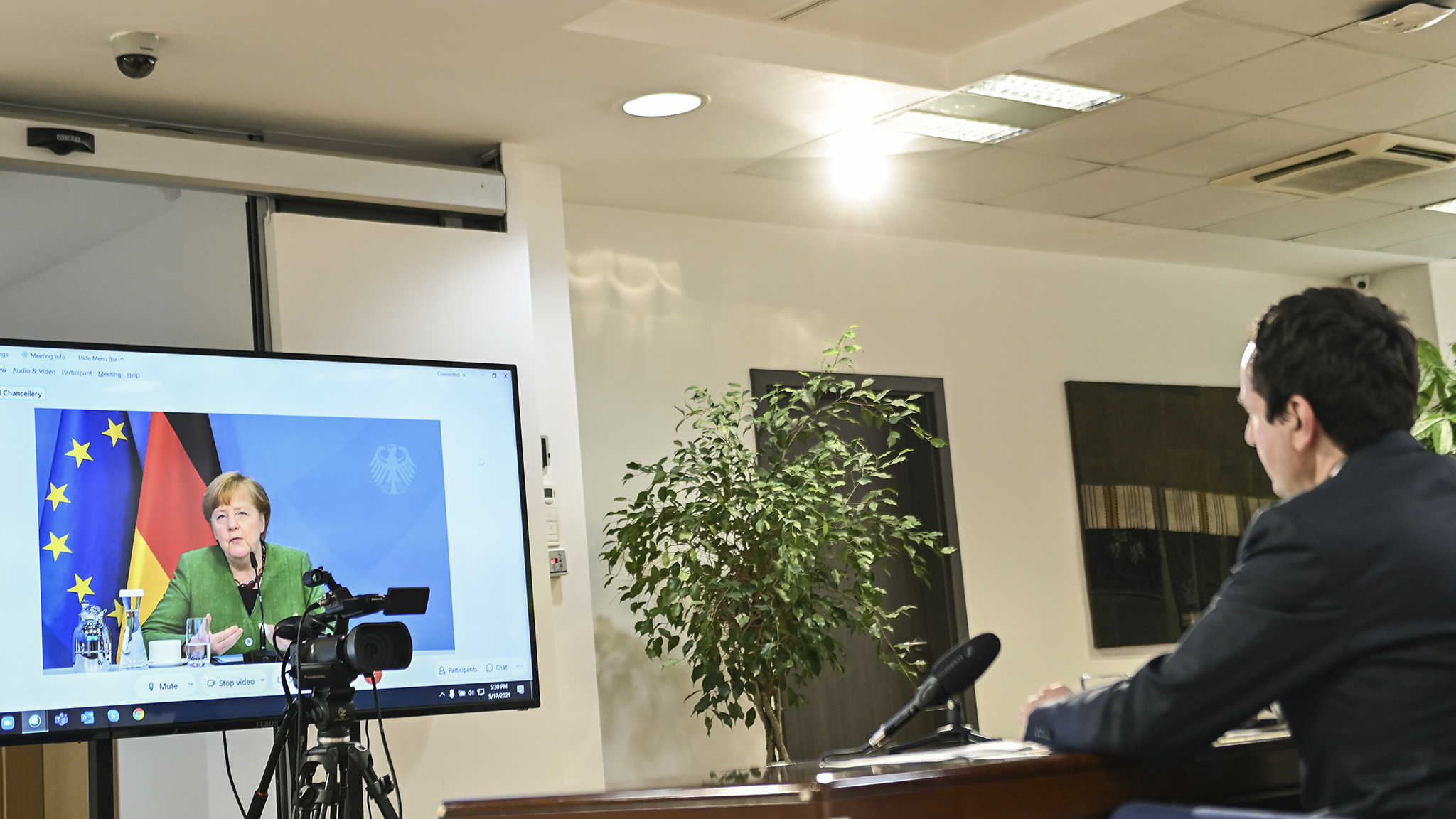 The Prime Minister of Kosovo, Albin Kurti held a video conference with the German Chancellor Angela Merkel on Monday.
Kurti said that the two had a detailed and open discussion, adding that the dialogue on the normalization of relations with Serbia was one of the topics they had broached.
In a tweet, Kurti wrote that the meeting had addressed a range of matters, including vaccines for Kosovo, the development of strong bilateral relations between the two countries, and the need for more investments.
"On dialogue we agreed that it must be equal and result in mutual recognition," he added.
Kurti, alongside other Balkan leaders, will be in Brussels on Tuesday for a working dinner hosted by the top EU diplomat, Josep Borrel.
On Monday, Kurti specified that the dinner in Brussels would not be about the dialogue with Serbia. Rather, the whole affair is a dinner with all Western Balkan leaders traditionally organized by the EU High Representative for Foreign Affairs and Security.
The first meeting between Kurti and Serbia's President, Aleksandar Vučić is planned for June. This meeting will mark the resuming of the dialogue on the normalization of relations between the two countries after a long hiatus.