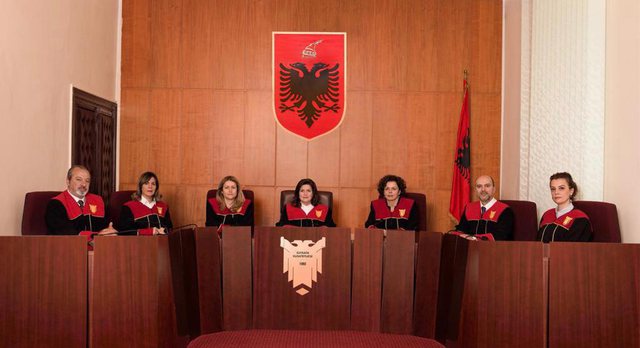 The Constitutional Court has called on Albania's political parties, the media, Albanian institutions and the general public to help it restore its authority.
"The Court also deems it of fundamental relevance that its activity and authority are supported by political and institutional actors, by the very subjects who set the court in motion, by the media and the general public. At this stage, receiving their trust will serve to restore [the court's] authority," a press statement published on their website on Thursday read.
The court was essentially nonfunctional for about 2 years, following the dismissal of some of its members during the ongoing justice reform.
In addition, the statement called on all involved parties to accept the Court's future verdicts.
"The Court reiterates the importance of everyone accepting the mandatory nature of its decision-making based on Article 132 of the Constitution, which provides that its decisions are final and binding," it stated.
The Court also presented highlights of the work it has done since it became functional in January 2021, following two years of operational paralysis. 
Operating with only 7 of its constitutionally mandated 9 members, the Court has considered 100 requests since January, dismissing 75 of them and deciding to review 25. It has also approved an internal strategic document detailing the institution's standards and objectives.
The Court is expected to review a number of backlog cases that have accumulated during its period of inactivity, including the law that led to the demolition of the National Theater and the President's decision to postpone the 2019 local elections, which was ignored by the ruling Socialist Party.