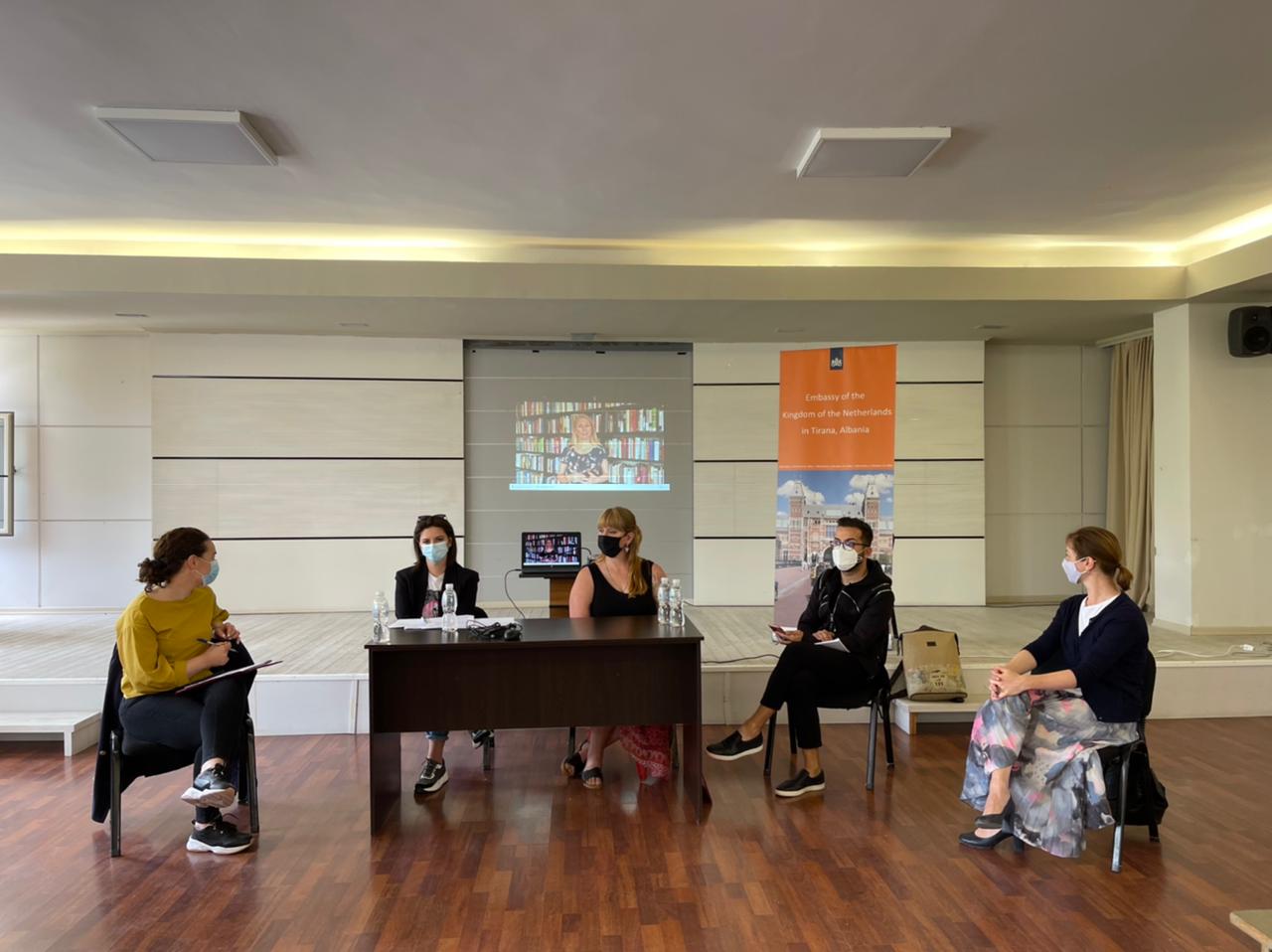 This week, Open Mind Spectrum Albania (OMSA), a local NGO, organized a series of events in three major Albanian cities.
Called "Let's Talk About the Rainbow", the events were held during the same week as the International Day Against Homophobia, Biphobia, and Transphobia. They took place in Fier, Vlora, and Pogradec and brought together students and activists to debate the rights of LGBTI individuals.
In each session, two groups were formed, one against and one for LGBTI rights. A jury composed of two judges (Singer Rosela Gjylbegu at all three events, Professor Inis Shkreli in Fier, Exit journalist Alice Taylor in Vlora, and politician Elona Gjebrea in Pogradec) interjected, asked questions, and judged the outcome of the debates. It was moderated by journalist Ola Mitre.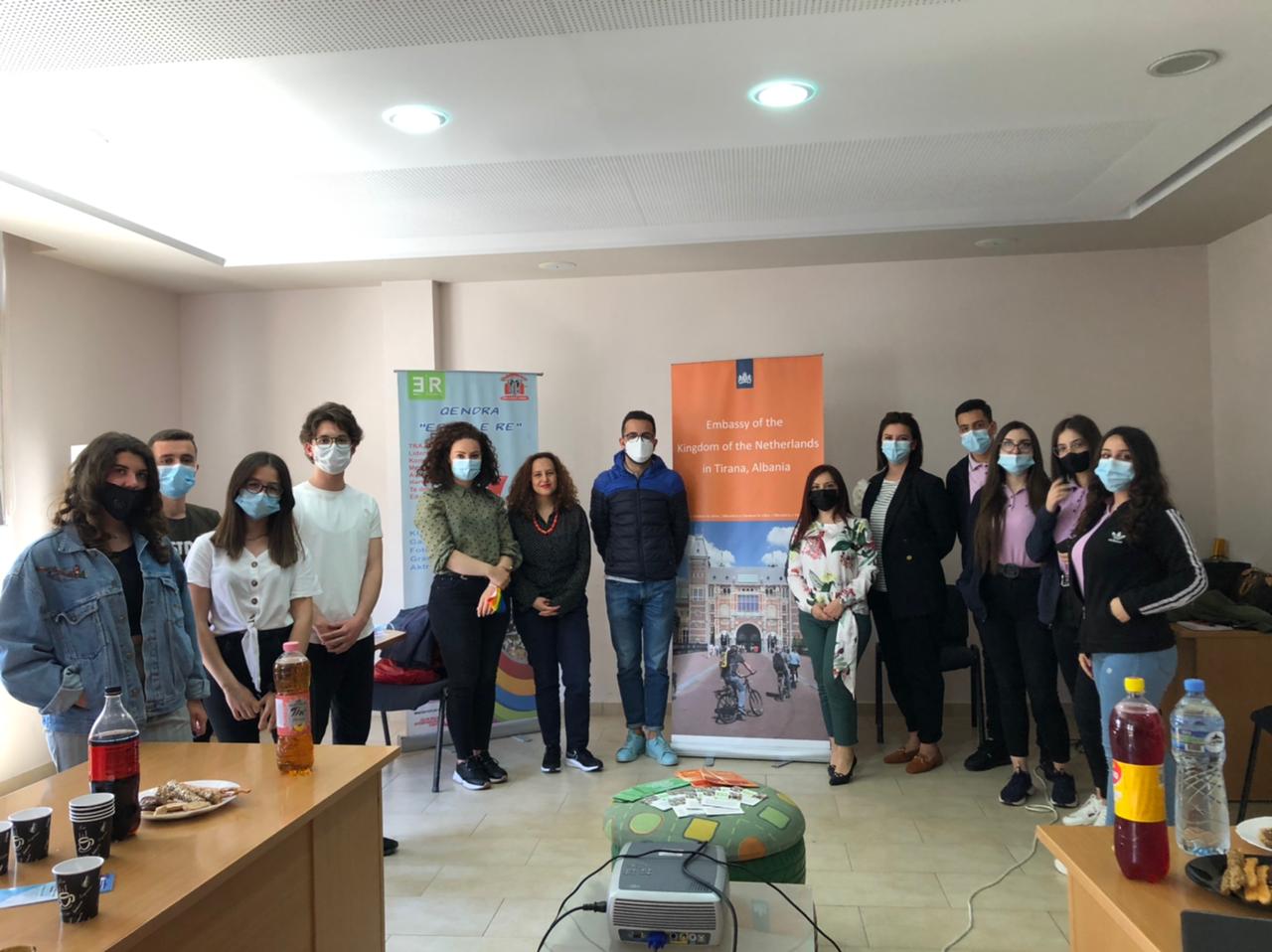 Also in attendance were representatives from the Albanian Ombudsman, the Commissioner for Protection from Discrimination, and the Embassy of the Kingdom of the Netherlands in Albania. The event was supported by the Dutch embassy.
Topics included diversity and inclusion, LGBTI marriage, same-sex adoption, coming out and family acceptance, and even whether a private business should be able to opt-out of serving LGBTI individuals.
Debates got heated at times with some sessions exceeding the allotted time slot, particularly in Vlora where there was little consensus. 
Organizer and Director of OMSA Arber Kodra said he was pleased to see that some of the younger participants appeared to be open-minded and displayed more tolerance and acceptance towards others. But in the case of some of the older individuals, he remarked that there was still work to be done to help people understand that we don't have to agree in order to afford people basic human rights.
OMSA has also created and distributed a guide for Albanian political parties on how to include and encourage the participation of LGBTI individuals. The country's very first manual for politicians on LGBTI rights, the guide hopes to increase the participation of LGBTI people in democratic processes.
The guide sets forth a number of best practices to encourage political participation and opportunities to increase the number of openly LGBTI people in political party structures.