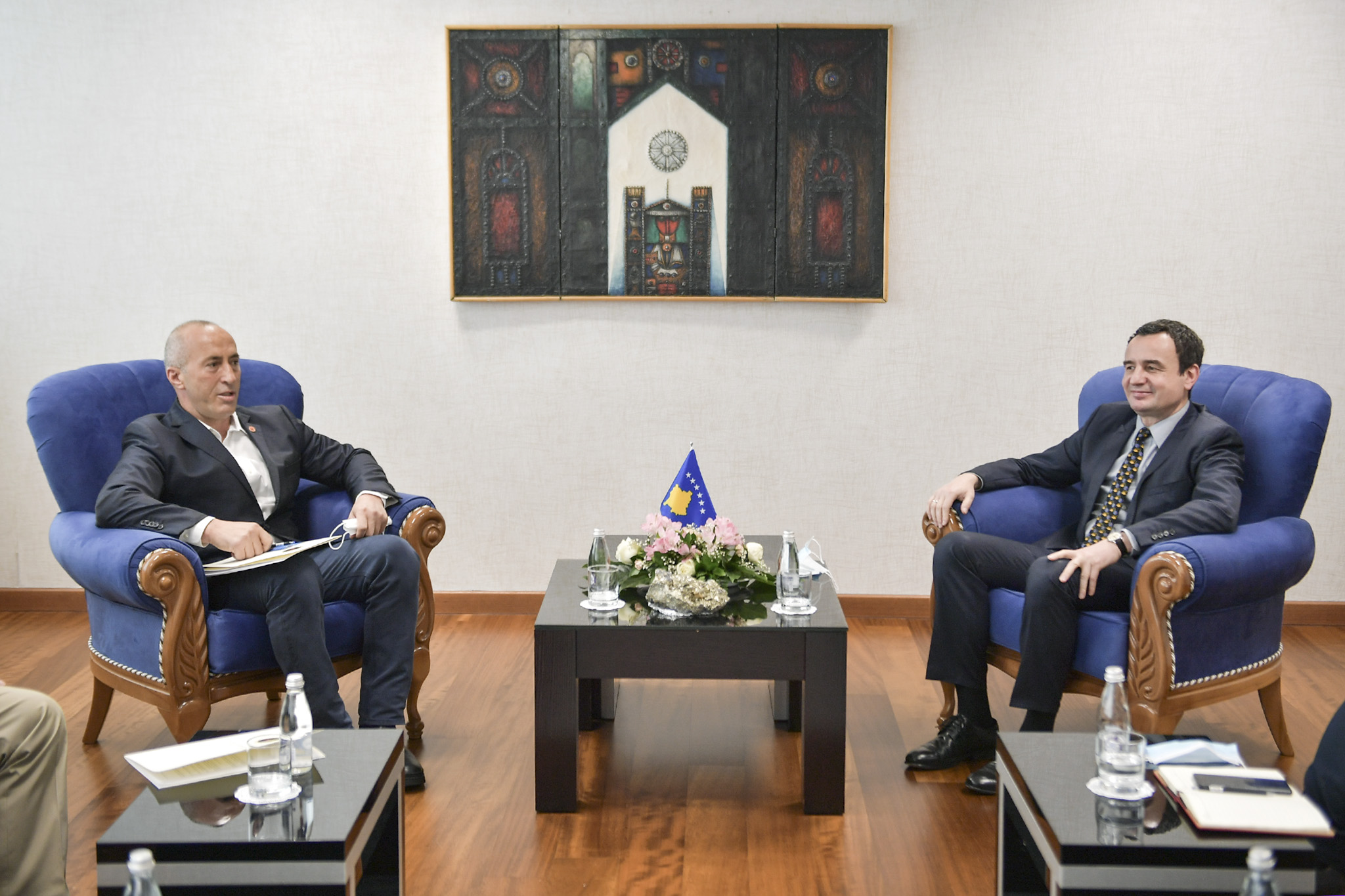 Former Prime Minister of Kosovo and the leader of the opposition party Alliance for the Future of Kosovo (AAK), Ramush Haradinaj requested that a US representative be part of the dialogue process between Kosovo and Serbia.
Haradinaj's request came during a meeting held with Prime Minister Albin Kurti on Tuesday. Kurti has invited opposition leaders to discuss the upcoming European Union mediated dialogue on the normalization of relations with Serbia.
"What we're seeing is that the United States of America are not part of the dialogue. We think that this is not a good situation for Kosovo, as it upsets the balance of Kosovo's interests in the dialogue," Haradinaj said.
According to a statement issued by the Government on Tuesday, Kurti has informed Haradinaj of the meetings he held with EU high  officials in Brussels in late April.
On Wednesday, Kurti will meet the leader of the opposition Democratic League of Kosovo (LDK), Lumir Abdixhiku.
The acting head of the opposition Democratic Party of Kosovo (PDK), Enver Hoxhaj, refused Kurti's invitation.
Kurti is consulting with opposition leaders prior to his meeting with President of Serbia, Aleksandar Vucic which is expected to be held in Brussels during June.
"There will be a meeting [with Vucic] to discuss on how to proceed further with the dialogue, what the new chapter of this dialogue should be, the agenda and so on. We need to agree on the process forward, because we can not continue [the dialogue] the way previous governments have carried them out in the past," Kurti stated last week.