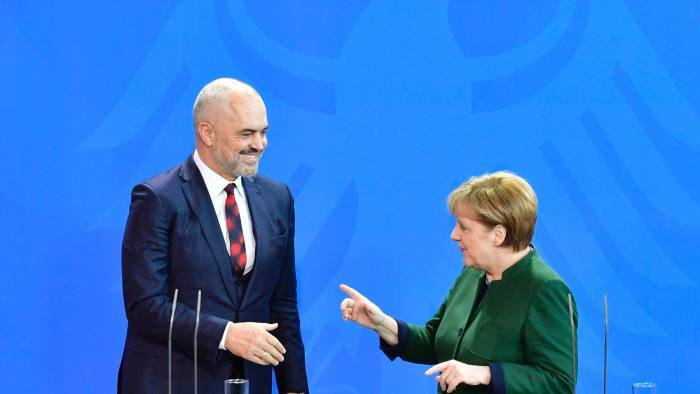 Albanian Prime Minister Edi Rama has slammed Germany's record with vaccination, and Minister of Health Jens Spahn's comments blaming the spread of the COVID-19 virus in Germany last year on travellers from the Balkans.
In an interview on Sunday on BILD, Spahn warned Germans that visits to relatives "in Turkey and the Balkans" caused half of the COVID-19 infections last summer in Germany.
"We have to prevent that this year," he remarked.
On Tuesday, Rama blasted Spahn in an interview for the same newspaper, vowing not to allow any country to portray spending the summer in Albania as risky.
"I will not allow Albania to be portrayed as a risky country for vacation travel, there are no figures to prove this," he stated.
He accused Spahn of looking down on migrants.
"It is a scandal that a German minister publicly denounces the Balkans and thus also looks down on ​​people from a migrant background," Rama told BILD.
The Albanian government is hoping for tourists to flock to the country this summer, following a significant drop in infections and deaths in the last month.
Only about 800 still people remain infected with the virus, while about one fifth of the population has received at least one dose of one of the vaccines. 
Rama slammed Germany's alleged lack of success with the vaccination rollout, and advised the minister to focus on that instead of inciting resentment against the Balkans.
"A German health minister should take care of vaccinating the German population and not arouse stereotypical resentment against the Balkans in order to defend an obviously bad record."
Germany has vaccinated nearly 40 percent of the population with at least one dose.
Rama's statement comes one month ahead of a decision by the leaders of the EU member states on whether to start EU accession talks with Albania.