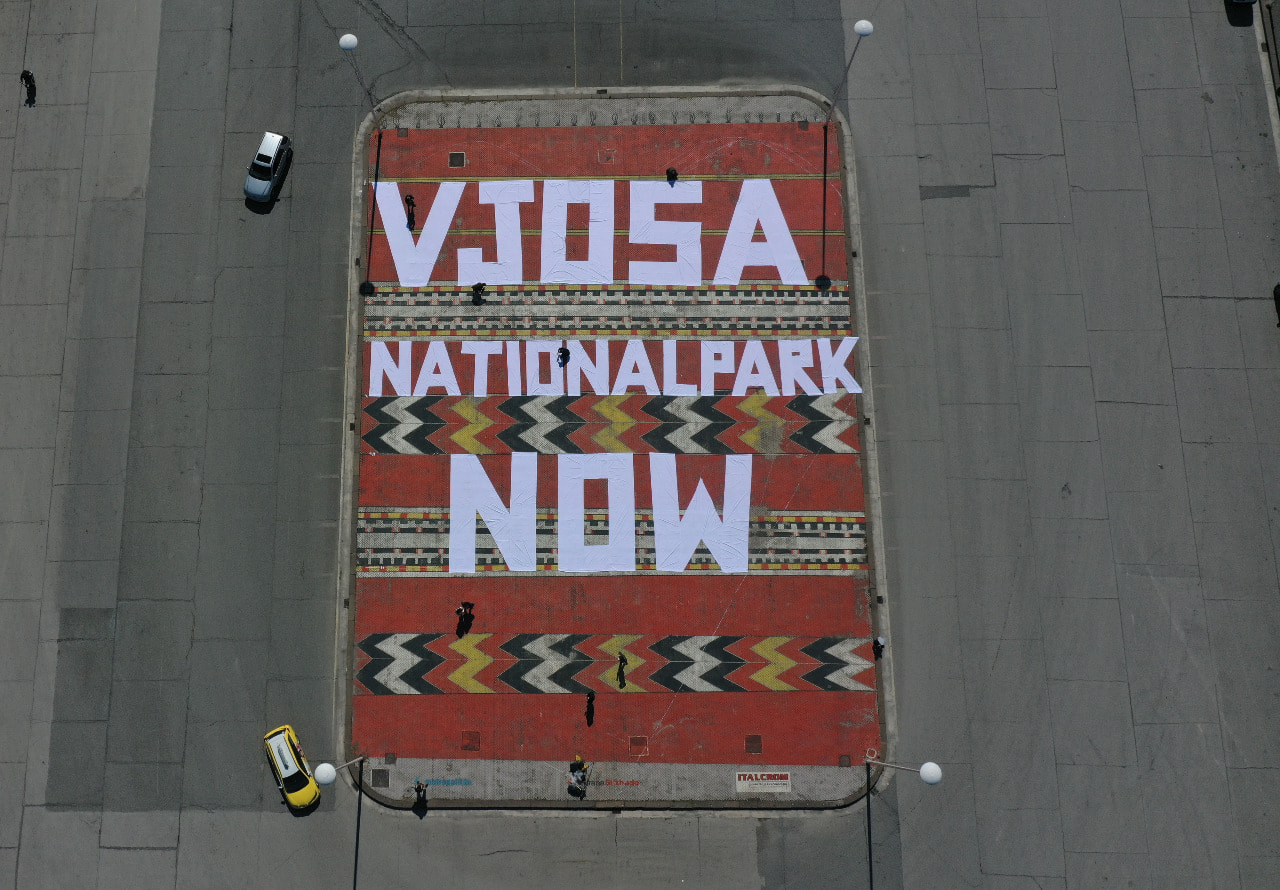 The head of the EU Delegation to Albania, Luigi Soreca confirmed he supports efforts to declare the Vjosa River a National Park.
Through a post on Twitter, the EU Ambassador stated that he is following closely the initiative of several environmental organizations on the matter, along with a number of EU embassies and in consultation with Albanian authorities.
We support the initiative for the creation of the #Vjosa National Park🏞. @EUinAlbania🇪🇺continues to follow this closely together with #EU MSs Embassies and in consultation with🇦🇱authorities. It is crucial that the voice of local communitites and environmental experts is heard. https://t.co/cC9LIVN3dv

— Luigi Soreca🇪🇺 (@LSorecaEU) May 26, 2021
"It is crucial that the voice of local communities and environmental experts is heard," stressed Soreca.
Yesterday, on the banks of the Vjosa River in Përmet, the EU Ambassador, the Greek Ambassador, the Mayor of Përmet and other representatives from environmental organizations discussed the importance of preserving the Vjosa River, as one of the last wild rivers in Europe. The discussion happened within the framework of the Europe Weeks tour organized by the EU presence in Albania to showcase the country's culture and geography.
Activists both locally and abroad, as well as celebrities such as Leonardo di Caprio have spoken out in support of the river becoming a National Park, in order to protect it from destructive and exploitative developments.
Despite the international attention received by the initiative to save the Vjosa River from threats such as dams, oil exploration by Shell, pollution, and even the potential construction of an airport in Vlora, Prime Minister Edi Rama, who recently won his third term in office, has failed to take any action in this regard. 
The Vjosa River has been designated as a "protected area," which does not offer the river and the communities living in its surroundings the same level of protection that becoming a National Park would provide.
The river is being threatened by plans to build more than 30 hydropower dams along the Vjosa.
Flowing from Greece to Albania, the Vjosa River is the largest wild river left in Europe and home to over 1,000 species many of which are endangered.