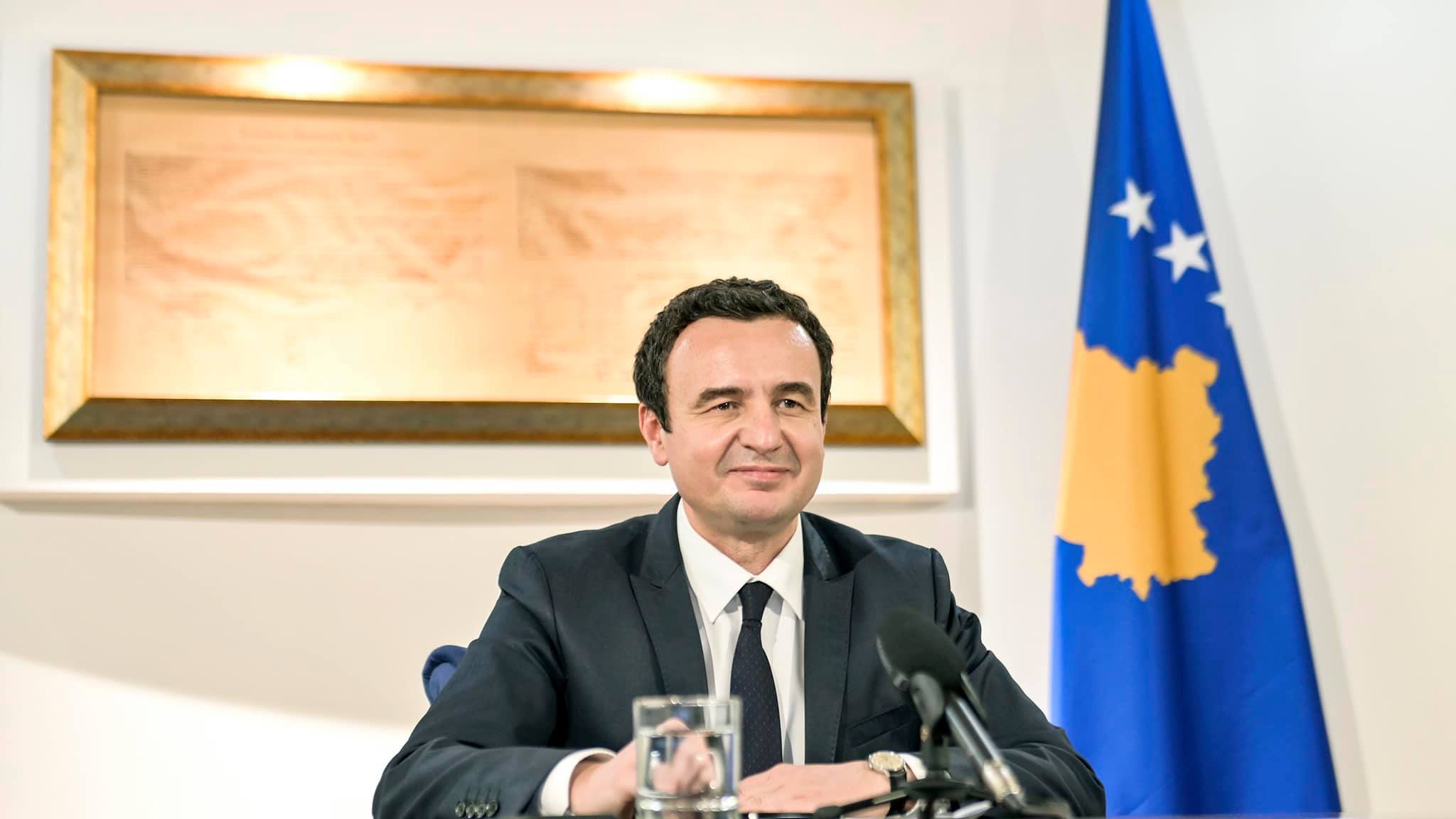 The Prime Minister of Kosovo, Albin Kurti said that there cannot be any "one-ethnic" association of municipalities in Kosovo.
"As of what will happen with the Association [of Serb-majority Municipalities], the citizen's petition has said the same thing, as did [our] actions when we were in opposition and the ruling of the Constitutional Court. We cannot have a one-ethnic association in Kosovo. It is necessary to integrate all citizens, regardless of ethnicity," Kurti told media on Tuesday.
While in opposition, Kurti's Vetevendosje strongly opposed the deal and threw tear gas inside Parliament over the matter.
In January 2018,  Kurti and other MPs received a conditional sentence of 18 months for using weapons and obstructing an official person in the performance of their official duties.
Due to this sentence, Kurti was banned from running in the snap parliamentary elections of February 14, where his party won over 50% of votes.
Kosovo and Serbia signed the ASM agreement in 2013 and Parliament passed it with two-third of votes.
In 2015, Kosovo and Serbia agreed on the principles for the establishment of the ASM. It stipulated that Kosovo Serbs should have full "oversight" over education, economic development, healthcare, urban and rural planning, with a budget supplied by Serbia.
In October 2015, Kosovo President Atifete Jahjaga sent the agreement to the Constitutional Court for interpretation. In December of the same year, the Constitutional Court found that 23 items of the ASM agreement were not in line with the Constitution of Kosovo.
Organized by Vetëvendosje, who was then in opposition, over 200,000 citizens signed a petition against the agreement.
Serbia has constantly insisted on the establishment of a Kosovo Association of Serb-majority Municipalities with executive powers.
Earlier during the day, when asked to comment on the issue, the US Deputy Assistant Secretary of State, Matthew A. Palmer said that "the form that it takes is the form that is agreed by both parties."