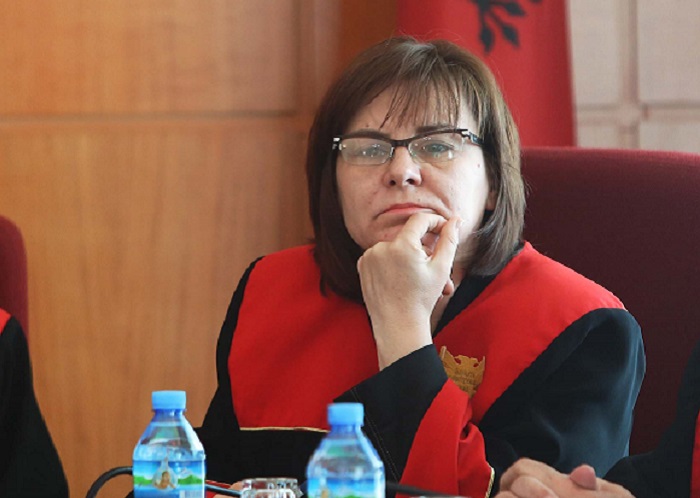 The European Court of Human Rights (ECHR) has refused the request filed by former judge Altina Xhoxhaj that her case be re-examined by the ECHR Grand Chamber, following her dismissal after an unsuccessful vetting process.
In 2020, the former judge had argued before the ECHR that the vetting process she underwent by the Independent Qualification Commission (KPK) and the Appellate Chamber (KPA) in Albania, had violated her fundamental human rights, including her right to a fair trial and her right to respect for private and family life.
On February 9, 2021, the Chamber of the ECHR ruled that Xhohaj's dismissal had not violated the European Convention on Human Rights as pertains to her right to a fair trial, and that the vetting bodies have been acting in an impartial, independent way, and in accordance with the law.
In early May, Xhoxhaj had filed an appeal against the ECHR's February 9 decision, and asked that her case be re-examined by the ECHR's Grand Chamber, the section of the ECHR that deals with appeals. On May 31, however, a 5-judge panel of the Strasbourg-based court that filters out unfounded demands before they are even heard by the Grand Chamber, rejected Xhoxhaj's latest application.
Xhoxhaj was dismissed from her duties in 2018. The KPK and KPA based their decision to dismiss Xhoxhaj over her and her partner's inability to justify their purchase of a 101 sq.m apartment, among other inaccurate or concealed cash and liquid assets. Xhoxhaj was also accused of failing to recuse herself from constitutional proceedings involving a conflict of interest.
Xhoxhaj's is the first case appeal to ECHR in regard to Albania's judicial vetting process.