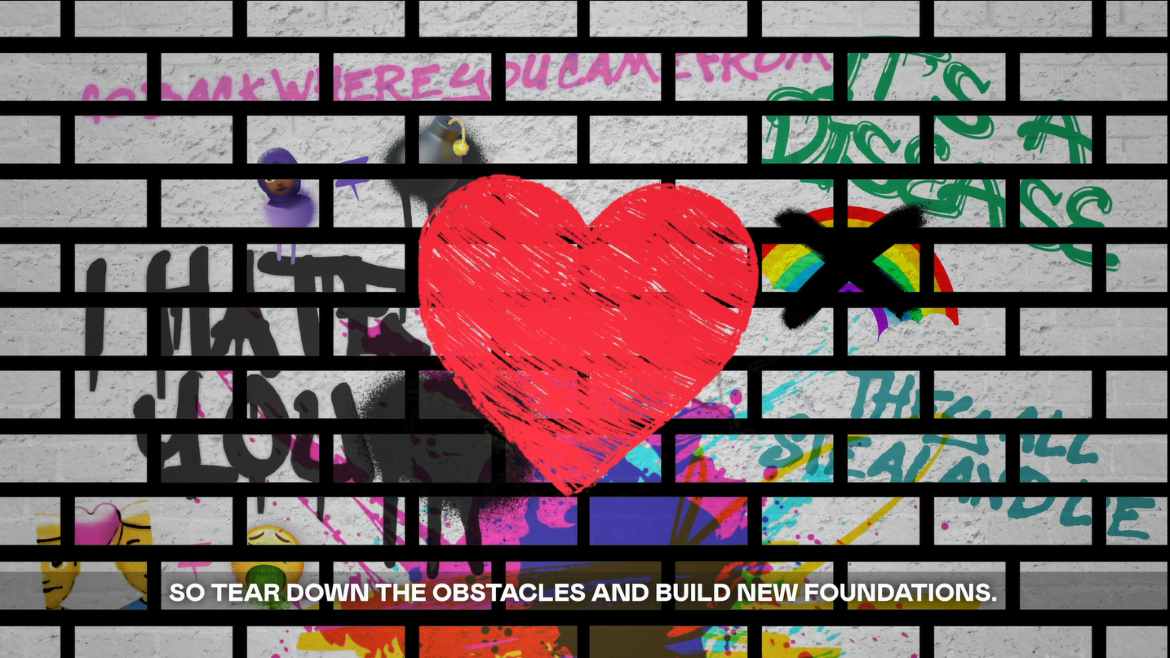 Six "No Hate" Ambassadors have been appointed as part of the "Block the hatred. Share the love!" campaign spearheaded by the Council of Europe.
The campaign is designed to counter the phenomenon of hate speech in Western Balkan countries and was launched on social media in December. The next stage of the campaign is to engage public figures and personalities to help further combat the issue. The campaign focuses particularly on hate speech towards vulnerable groups who've suffered during the COVID-19 pandemic.
In addition to Albania, other countries participating in the campaign include Bosnia and Herzegovina, Kosovo, Montenegro, Serbia and North Macedonia. One "No Hate" ambassador has been appointed from each country.
In Albania, popular singer, actor and television personality Alban Skenderaj will take the position. In Kosovo, famous alpinist Uta Ibrahimi was appointed to the role. Other notable personalities include tennis players, jazz musicians, singers and dancers, and rappers from across the WB6.
The Ambassadors will support activities and help raise awareness on topics that were central to the campaign. They will bring their voice and followers to the initiative, and help spread the message and "tear down the walls of hate and build new foundations of love and respect."
The press statement released by the Council of Europe said:
"Coming from different personal and professional backgrounds, different nationalities and beliefs, they all have a common message to share about respect, diversity and tolerance. They joined this campaign because they believe that they can make a change towards a more inclusive and equal society. Because they believe in the fundamental values of human dignity, freedom and equality which lays in the foundation of Europe today.
We are grateful to have Alban, Edo, Uta, Danka, Vlatko and Sara joining our quest because we believe that together we can Block the hatred, Share the love!"
The campaign is a part of the "Promotion of diversity and equality in the Western Balkans" initiative of the joint European Union/Council of Europe program "Horizontal Facility for the Western Balkans and Turkey 2019-2022", implemented by the Anti-Discrimination Department of the Council of Europe.