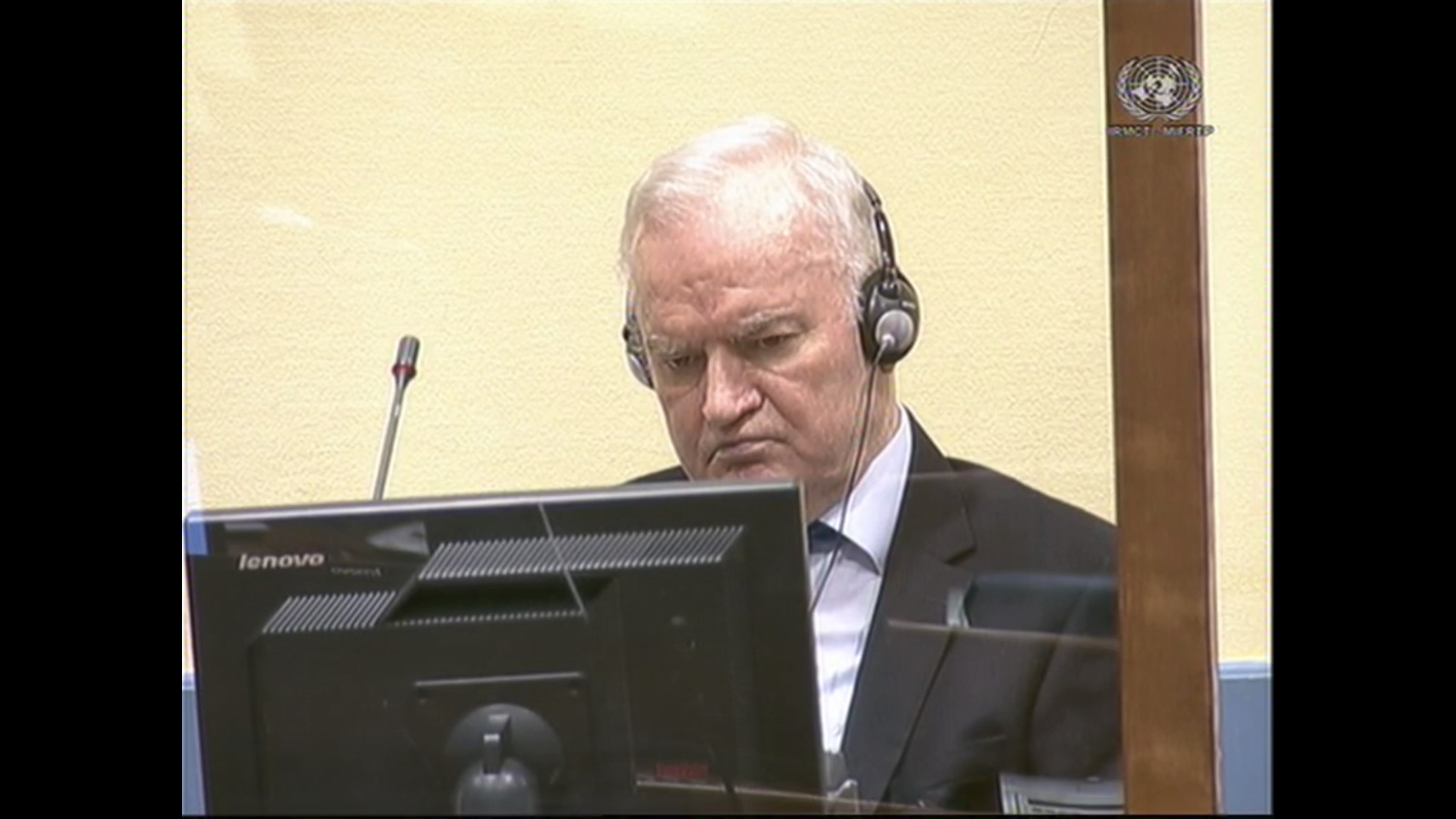 Officials around the world praised the decision of the United Nations war crimes tribunal to uphold a life sentence for genocide against former Bosnian Serb military commander, Ratko Mladić, while Serbian media referred to him as a "hero."
The President of the United States of America, Joe Biden, called the verdict "historic," and added that the decision is proof that perpetrators of horrific war crimes will be held accountable.
Biden said that the verdict also reinforces the US's shared resolve to prevent future atrocities from occurring anywhere in the world.
"My thoughts today are with all the surviving families of the many victims of Mladić's atrocities. We can never erase the tragedy of their deaths, but I hope today's judgment provides some solace to all those who are grieving," Biden concluded.
NATO Secretary General Jens Stoltenberg welcomed the ruling against Mladić for his "outrageous crimes."
"NATO helped end two ethnic wars in the Western Balkans and remains committed to stability, peace and reconciliation in the region," Stoltenberg wrote in a Twitter post.
The German Foreign Minister, Heiko Maas said he was "relieved" about the final judgment of the International Criminal Court against Mladić as responsible for the genocide in Srebrenica.
"It's good that right has triumphed over wrong. Hope this provides some consolation for the victims and bereaved," Maas wrote, also on Twitter.
The President of the European Council Charles Michel stated the ruling is another step to providing justice for victims.
"It will help us all put the painful past behind us and to put the future first," Michel wrote.
On the other side of the spectrum, the Serbian Chairman of the Presidency of Bosnia and Herzegovina, Milorad Dodik, said the verdict had nothing to do with law and justice.
According to Belgrade-based media, Tanjug, Dodik stated that a total of 96,000 people died in Bosnia-Herzegovina, "of which over 30,000 were Serbs, which is 30 percent."
"And look at the verdicts of the Hague tribunal. [Croatian Army General] Ante Gotovina, [Bosnian Army Commanders] Naser Orić, Atif Dudaković, and many others see this verdict from their homes, as free people, and we know what crimes they committed against the Serbian people," Dodik said during a press conference.
Serbian tabloid Informer reported the news as "Mladić is the Serbian Hero Forever," while another tabloid, Kurir, used the headline "Hague injustice for Mladić."
While commenting on the way Serbian media were reporting Mladić's convictions, the political scientist and the co-host of the Southeast European affairs podcast 'Sarajevo Calling', Jasmin Mujanovic wrote "as hurtful as this bile is to Bosnian Genocide survivors, it's also robbing Serbia's youth of a better future."