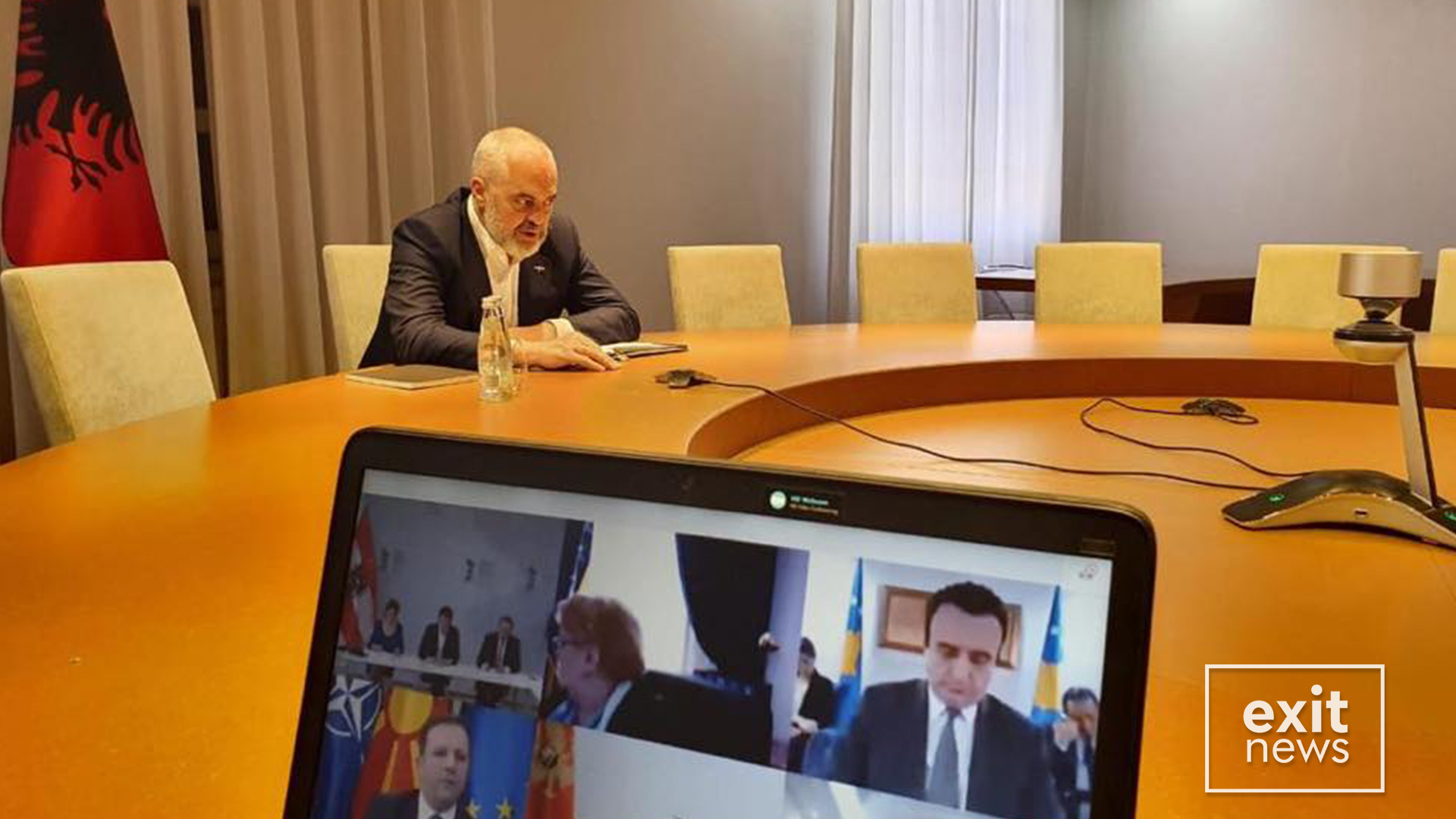 The EU-Western Balkans summit is taking place today in Tirana to discuss the EU's implementation of the Economic and Investment Plan that aims to help the six Western Balkan countries on their path to recovering from the pandemic.
The Summit will bring together 6 Western Balkans leaders (Albania, Bosnia and Herzegovina, Kosovo, North Macedonia, Serbia, and Montenegro) and the EU Commissioner on Enlargement Oliver Varhelyi.
"This summit will help us implement the EU economic recovery plan and the common regional market in the economic sector," said Albanian Prime Minister Edi Rama in his opening remarks.
Rama thanked EU Enlargement Commissioner Varhelyi for launching and promoting the EU's financial recovery package.
Likewise, in a post on Twitter, EU Commissioner Varhelyi stated that during the meeting, the parties will discuss the implementation of the economic recovery plans, three weeks ahead of the Berlin Process Summit to take place on July 5.
On June 2, the EU approved a budget of €14.2 billion in funding for the Instrument for Pre-Accession Assistance (IPA) for the 2021-2027 period in the Western Balkans, without specifying how much money Albania will receive. 
Meanwhile, on September 11, 2020, Albania approved a €180 million loan from the European Union, to overcome the consequences of Covid-19. The loan was part of a €3.3 billion macro-financial assistance package for the Western Balkan countries by the European Council.
The summit is also being held two weeks before the European Council's decision on the opening accession of negotiations with Albania and Northern Macedonia, subject to final endorsement by the members of the European Council.