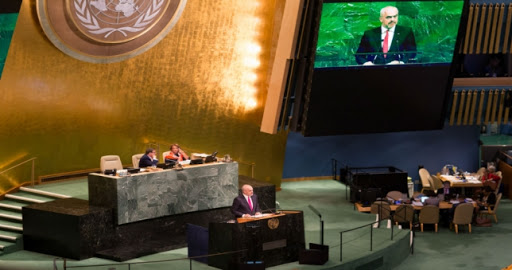 Albania was elected non-permanent member of the UN Security Council for the first time since it joined the UN in 1955.
On Friday, the UN General Assembly elected Albania, Brazil, Gabon, Ghana, and the United Arab Emirates to replace Estonia, Niger, Saint Vincent, Tunisia and Vietnam for a 2-year term as non-permanent members starting in 2022.
The Security Council is one of the most important bodies of the UN, charged with international peace and security. It has 15 members in total, of which 5 are permanent members with veto power: Britain, China, France, Russia, and the United States.
Election of non-permanent members if done through geographical groups, where all five members elected today run unopposed. 
Albania received 175 votes, the least compared to UAE's 179, Brazil's 181, Gabon's 183, and Ghana's 185 votes.