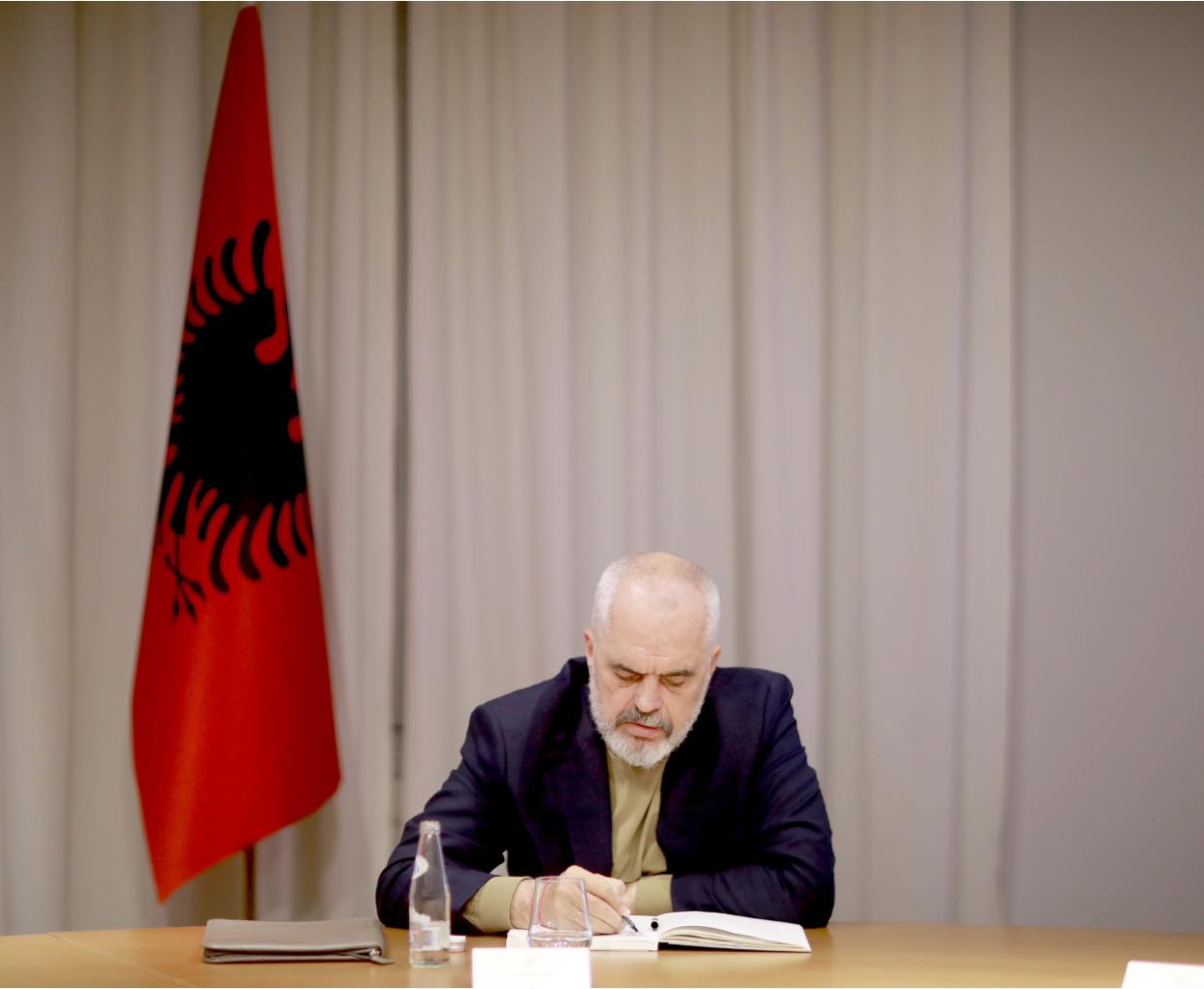 Albanian Prime Minister Edi Rama made it clear that it will be up to Prishtina, and not Tirana, to decided whether to file a lawsuit against Serbia for genocide at the International Court of Justice.
"Genocide is a very well-defined word, in humanity's judicial architecture and I believe that it would be, not an initiative that would bring about results, that would help with peace and collaboration but it would be their independent decision, not mine or the Albanians'," Rama stated during an interview with Euronews Serbia.
He pointed out that it is "a very complicated" matter from a legal standpoint.
"Secondly, I believe and have publicly stated that we will focus on the solution of this conflict and on the future. And we should think much more about how many more years we can continue to lose by not resolving this conflict," he said.
Asked if he would support the lawsuit if asked by Kosovo institutions, Rama commented that Kosovo should first consult with its allies and partners before taking any decision in this regard.
Kosovo cannot file a lawsuit at the International Court of Justice on its own, as it is not a member of the United Nations, therefore it will need a member country to do so on its behalf.
"Kosovo itself is a new reality that is a result of major efforts inside and outside of Kosovo. This is why, these major ideas and major decisions shouldn't be made only because someone believes they should, but they should be made after a series of clear consultations and after hearing what our partners and allies have to say, and to this day I haven't heard anyone support this idea. I mean our partners and allies," Rama said.
Following the news on Kosovo's plan, Serbian President Aleksandar Vucic warned the country against filing a genocide lawsuit through Albania, claiming that this would amount to a unification between the two countries from an international relations perspective.
"Can you threaten Serbia with a genocide lawsuit? You can only do that through Albania, and this means unification with Albania. I ask Kosovo Albanians not to do that," Vucic said in May.
Kosovo was liberated from Serbia in 1999, following a brutal war that left thousands Albanian civilians killed, around 20,000 raped and more than half of the population displaced by Serbian troops. The country declared its independence on February 17, 2008.